Dorothy Labe, 54, is a mother of four grown children. Originally from Upstate New York, she has lived in Lower Merion, Pennsylvania for 23 years. For 25 years, she has worked on a college campus, where her interest in photography developed. The nature on campus inspired her to capture the beauty around her, beauty that many people didn't take time to notice. Once they saw her photos, employees, students, and friends became more aware of what Dorothy thinks we all should take time to appreciate. Dorothy is an animal/nature lover, and these themes are the subject of most of her photography.

No matter where I go, I find the beauty in my surroundings, from a flower growing between two slabs of the sidewalk to numerous animals hunting little creatures. Some of my most popular photos are of flowers and birds. I view photography as a hobby, but my daughter suggests that photography is also my therapy, best friend, and time capsule of positivity for the days ahead.
"Hungry!" was taken in the spring of 2011 on my apartment balcony in Wynnewood, Pennsylvania. Every spring, the same set of birds come to my balcony to make one perfect nest in preparation for their highly anticipated babies. And when these birds arrive, I'm there to document as much as I can: making the nest, laying the eggs, the eggs hatching, and all the way to the baby birds taking their first flight. Now that another spring has come, I've begun taking pictures of the 2013 babies.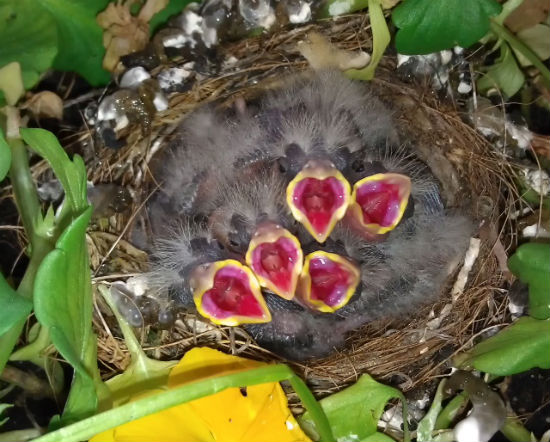 Hungry!
Are you 50 or older? Want to submit your own art or photography for consideration? Send us your work at 50arts@huffingtonpost.com. See here for more details.