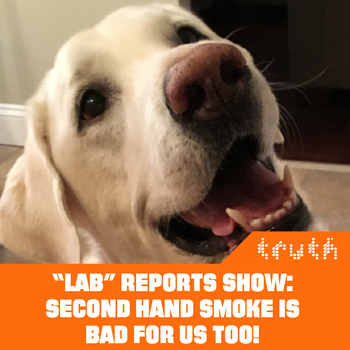 by Rex Leonowicz
"Secondhand smoke freaks meowt!" - cats
True story! Pets are twice as likely to get cancer if their owner smokes. That's why DoSomething.org and truth created the Four-Legged Finishers campaign, which gave our furry friends a voice in the movement to FINISH smoking for good. Over 63,228 DoSomething.org members signed up to submit hilarious animal pics with captions about how cigarette smoke affects pets' health.
Then the Internet voted on the top 12 memes, and the results are in! Drumroll, please...
The Four-Legged Finisher of the Year is this adorable pup submitted by Shanese Jackson, an 18-year-old from Texas, who submitted this paw-fect meme!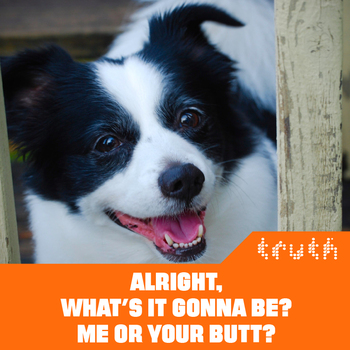 "I believe that pets being in danger of secondhand smoke is a major issue that is not discussed enough," Shanese says. "Dogs may bark but they can't speak for themselves. As a society uniting together, we can speak for them."
Shanese's meme will be featured on truth's website and turned into stickers to be distributed to a huge networks of teenagers working to finish smoking for good.
Here are some of the other amazing contenders!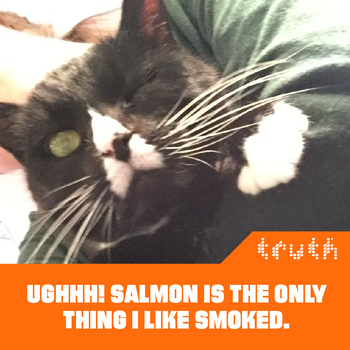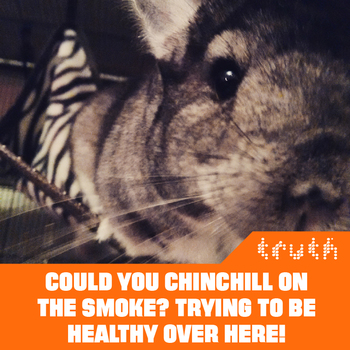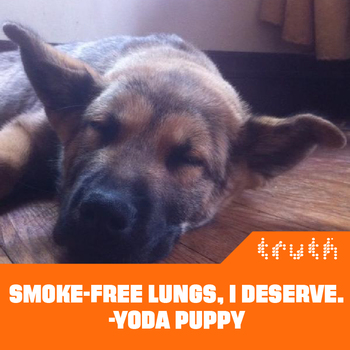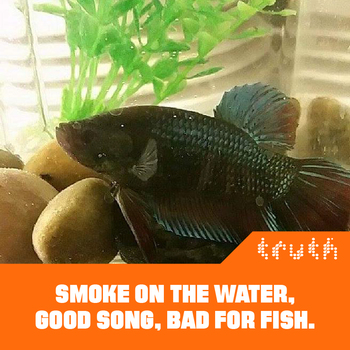 Want to learn more about the Four-Legged Finishers campaign and meme contest? Sign up, and we'll let you know when they reopen.
Rex Leonowicz writes for DoSomething.org. He's a trans/nonbinary/femme writer, poet, and visual/performing artist from Queens, NY. Find him online at rexylafemme.tumblr.com and @rexylafemme on Twitter & Instagram.