 There's not much I can add to the many tributes and well-deserved praise bestowed on the Everly Brothers by folks like Keith Richards, Paul Simon and scores of others last week upon the death of Phil Everly. Phil and his older brother Don were singular influences in the evolution of pop music, especially rock and roll, country and rockabilly.
And those harmonies! Pure magic!
But something I'd like to add to their legacy is a recollection I have as a young boy growing up in the Philadelphia of American Bandstand with an older teenage brother. Being a teenager in Philly in the late 1950s was one of life's greater privileges and my older brother Ron and his pals sure made the most of it -- pompadours, jeans, hot rods, girls and music. Especially music.
As children of the inner city, Ron and his fellow troubadours were vaccinated with the Doo Wop needle, so they'd spend endless days and nights harmonizing and falsetto-ing imperfect imitations of the Crows and the Penguins and the Platters and Philly's own Turbans.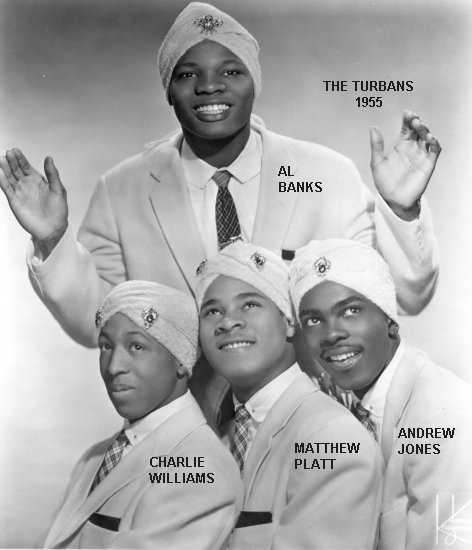 Not only was their singing not even good, but the songs they covered and wrote were, well, depressing as hell. Just about every of them was about a guy losing his girl, missing his girl, trying to get back with his girl, etc. etc. Broken hearts littered the landscape of our inner city, row-housed street.
And then came the Everly Brothers and "Bye Bye Love." We all know what a great song this is and how pitch-perfect Don and Phil are.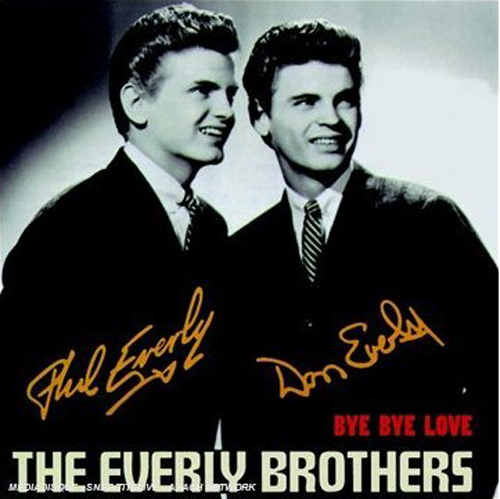 But what I remember most was that this Everly Brothers' hit song made it OK to be jilted. Sure, the lyrics are dismal - "Bye bye love/Bye bye happiness/Hello loneliness/I think I'm-a gonna cry-y. . .. " And it gets worse -- farewell to sweet caresses and hello to emptiness and... this guy is through with love and romance, hell, he feels like he could die!
But listen to the guitar and the voices and, you'd swear the guy is fine with all this. How couldn't he be to sing like that? And near the end he talks about being "free." Isn't that a good thing? https://www.youtube.com/watch?v=vFoIdxLBm_A
Interestingly, soon after "Bye Bye Love" arrived on the scene in March 1957 I began to notice a transformation in my brother and his high school pals. Now it was OK to thumb your nose at girls, shrug off a breakup, dust yourself off and get back on your feet. And to harmonize sweetly about love gone bad.
Yes, it was cool to be sad. And it sounded terrific.
Unfortunately for my brother, his voice broke at 16 and we left Philly and his dream of making it as the next Elvis or Ricky Nelson soon faded away, much like the song lyrics he wrote in his old high school notebooks. I recall reading one of them, Everly Brothers' inspired I'm sure:
"Angel baby, I'm here to stay
Sorry to know you're gong away
Angel baby, I'm letting you go
You eat it. Beat it."
From there on, growing up and breaking up and falling in and out of love seemed a lot more hopeful. Thanks of course to to the Everly Brothers.