I'm old enough to admit to being confused about the exact import of the term "old school." Is it good or bad? A compliment or a putdown? A shout-out to a code of conduct that, while not flashy, emphasizes substance, hard work and real skill, or a rebuff to anything that happened before the 1990s?
I'm asking because when my daughter Summer's fiancé Brandon proposed marriage to her recently -- on one knee in the rotunda of the Wisconsin State Capitol -- a lot of my fellow boomers referred to his highly romantic gesture as "old school."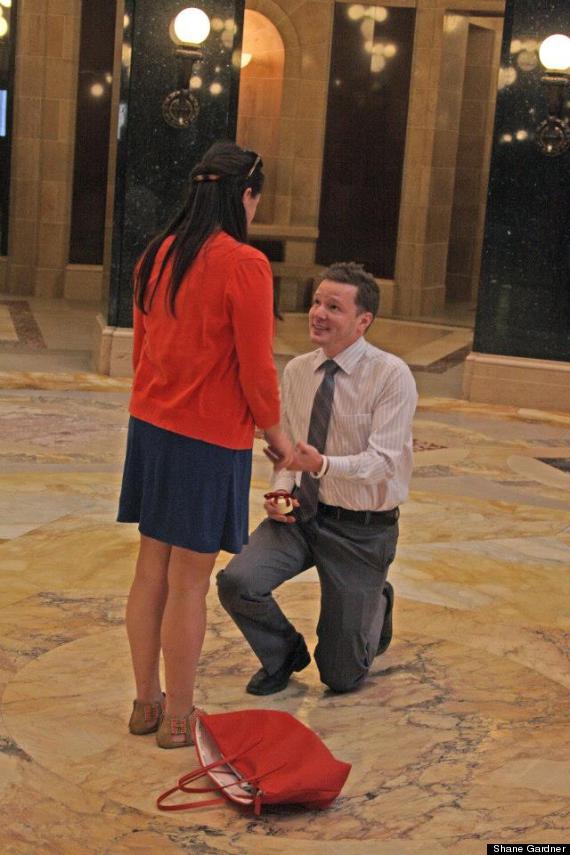 And then they "seconded that emotion" when I told them that Brandon had not only asked me -- his future father-in-law -- for Summer's hand, but that he'd also asked her 94-year-old grandfather for his blessing as well!
And that he scrimped and saved -- even selling his car -- to buy an exquisite engagement ring. And scripted and rehearsed his proposal speech. And had a photographer present. And got down on one knee in the rotunda of the Wisconsin State Capitol . . .
Heck, if that's old school, well, it's about as good as it gets. My wife and I couldn't be happier about the engagement and with Brandon, whom we're thrilled to welcome into our family. I have never seen my daughter happier.
And that makes this old school heart full to bursting.