On the long plane ride back to the USA from my tour of duty in Vietnam in late 1971, I had a hard time sleeping, afraid, I've determined in hindsight, that I'd wake up back in Vietnam! So, I passed the time listening to music and scribbling random thoughts on a piece of paper. I still have that sheet of paper, and what strikes me about it is that it's mostly full of poetry, including several haikus! The best of the worst (and they're all pretty bad) reads:
Warriors in black
Pajamas, hats and rifle
Taking aim at me.
Why in the hell was I writing poetry at a time like that?
My hunch is that a lot of Iraq and Afghanistan vets are wondering the same thing because they're doing the same thing -- not writing haikus per se -- but using poetry to help them sort out their war experiences.
And it's pretty damn good poetry at that. Words, images and emotion that are honest, simple and concrete. Poetry lets you get at the very heart of something, even something as painful as death and killing.
I'm aware of this because my own Wisconsin veteran-oriented writing group, The Deadly Writers Patrol, http://deadlywriterspatrol.org/ has been publishing many excellent poems by a number of recent veterans. Wyl Schuth, a Marine Iraq vet and a member of the Deadly Writers Patrol (DWP), is one of them, as are Paul Wasserman and Maurice Decaul. all featured prominenly in the latest issue of the DWP magazine.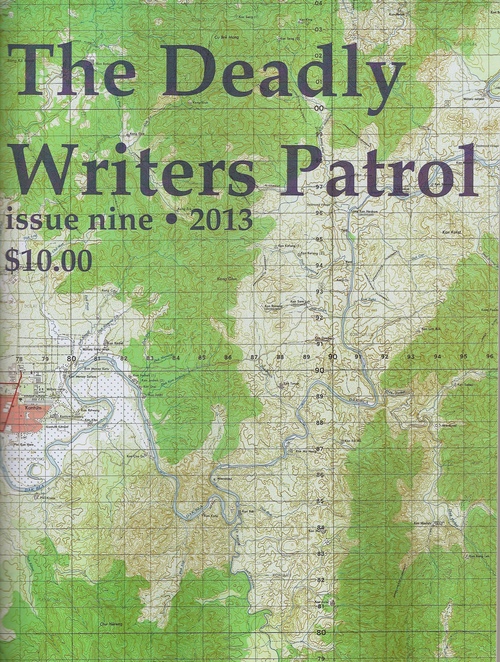 In fact, Maurice Decaul is an integral part of Holding It Down: The Veterans' Dreams Project, an extraordinary blend of music, poetry, and song, based on the actual dreams of young veterans of the Iraq and Afghanistan wars. Created by the longtime collaboration of Grammy-nominated pianist/composer Vijay Iyer and poet/performer Mike Ladd, 'Holding It Down" is as honest and painful a look at Post 9-11 America that exists.
http://pirecordings.com/album/pi49
Three years in the making, the album is at turns lyrical and lush, at others searing and terrifying. One of Decaul's pieces, "Shush," finds him repeating, like a mantra, "I've been talking in my sleep again," as he imagines muzzle flashes, burning diesel and "sandbag eyes, large like dish plates, scared." With Vijay Iyer's quivering piano racing behind him, Decaul builds to an admission that too many veterans can relate too but that tears at your heart nonetheless -- "I prayed to die in Iraq."
Decaul is joined here by other poet-vets, among them Lynn Hill, who piloted drone missions in Afghanistan from a Las Vegas air base. Their voices need to be heard, their stories need to be known. Thanks to Iyer and Ladd, that's happening.
Like me and many of my fellow Vietnam vets, these young vets today are haunted by nightmares of the unspeakable and have returned home to indifference, bureaucracy and unemployment. We need to open our hearts and homes to them and help them to heal. We need to listen to "Holding It Down."
And then we need to listen some more.