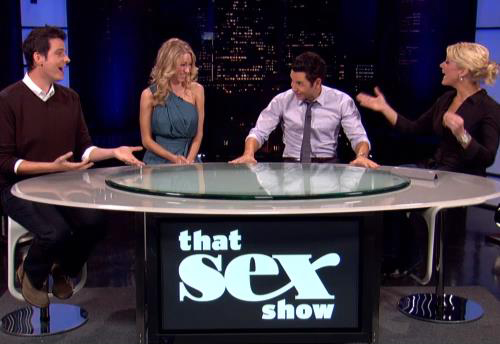 Photo Credit: Mark Davis/Getty Images for Logo
As a psychic and life coach, I am fortunate to be approached by production companies that want to consider me for television projects that they are working on. While flattering, some of the ideas are downright strange. A year ago I got a call from "Julie" at a production company based in New York.
"We are looking for a gay psychic to dress in a sequined caftan and then go to Liberace's house to contact his spirit," Julie confidently rattled off. "Doesn't that sound amazing?"
Um, if by "amazing" you mean "crappy."
Was she serious? I became a psychic and life coach to help people find clarity in their lives, so I felt somewhat offended by her concept. I have been asked to hunt ghosts on the Queen Mary, do readings for people through a brick wall and predict the contents of sealed boxes. I decline their offers and then explain the kind of television project that I would like to do: "I'd love to do a call-in advice show co-hosted by me and a therapist where we take calls about relationships."
This has been a dream of mine for years. I have had it on my past few vision boards. I even went so far as to write a proposal with a friend. But how does one sell a TV show?
Then one day in 2012 I got a call from Roy Bank, a producer with Banca studios who wanted to meet with me. We scheduled a meeting, and on the drive there I prepared myself for whatever wacky idea that might be thrown my way: Perhaps they'd like me to channel Cleopatra while walking a tightrope and singing the national anthem? Or maybe they'll want me to swallow a sword of fire after predicting lottery numbers?
Roy and I sat sipping coffee, perched on a fancy rooftop overlooking Los Angeles.
"I have this project with LOGO TV where we do a live call-in advice show hosted by a psychic, a shrink and a former porn star," Roy explained.
Every hair on the back of my neck stood up. Was he serious? Admittedly, I hadn't thought of the former porn star angle. But think about it: Who would know more about the mechanics of sex than a former porn star? I was intrigued.
"Are you serious?" I asked. "I have been dreaming, chanting and visualizing a similar idea for months!"
I spent the next hour talking to Roy about my love for shows like Loveline With Dr. Drew. He explained his idea of having a panel of different experts who could tackle questions about love, sex and relationships from every possible angle. I could feel in my being that this was a good fit for me.
I was invited to film a presentation where I met the other hosts and panelists. In a happy twist of fate, my friend Dr. Mike Dow was hired as the therapist. I met Heidi Hamilton, a local morning radio personality here in Los Angeles, as well as former porn star and actress Katie Morgan. The four of us sat at a table in front of the cameras, fielding questions via phone calls, video chat, Twitter and Facebook. The energy in the room was electric. We had so much chemistry. It was as if I had been working with these people my entire life. When my husband David and I drove home that night, we both knew that it was going to happen. And that is how That Sex Show was born.
I have always been a believer in manifesting and creating our best future. The process itself is a bizarre one. I have created vision and dream boards. I have told colleagues and friends of my ideas, yet the final road there is never quite what I expect. As you can see in this blog post, the intention was floating in my mind, but the universe always has some surprises.
One of the exciting aspects of That Sex Show is that we are going to be doing three live shows a night, five night a week, making it possible for anyone to reach out and connect with us. Our goal is to provide a safe environment for people to ask some of the most personal and vulnerable of questions. I am a big believer that we all mirror each other. Any experience or question that pops into my mind has been asked by thousands of others, as well. This format will provide us the platform to connect, learn and of course laugh.
With that said, I invite you to comment below with sex and relationship questions that you would like addressed. You can remain anonymous if you like (see my email address below). But imagine the power of your questions being answered from all three perspectives: body, mind and spirit.
As 2013 marches forward, take time to project your goals. Remember to focus on the theme or outline of what you desire. Know that the journey to the outcome may have a few surprises for you.
Have a question about love, sex or relationships? Send an email to our producers at ThatSexShowCastHD@gmail.com.
Tune in for a special one-hour premiere of That Sex Show at 10:30 p.m. EST on LOGOTV and then live again at 10:30 p.m. PST! Go to LOGOTV.com for more information.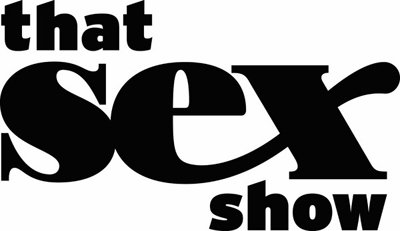 Click here to find out when That Sex Show airs in your area.
Click here to find out which channel it's on in your area.