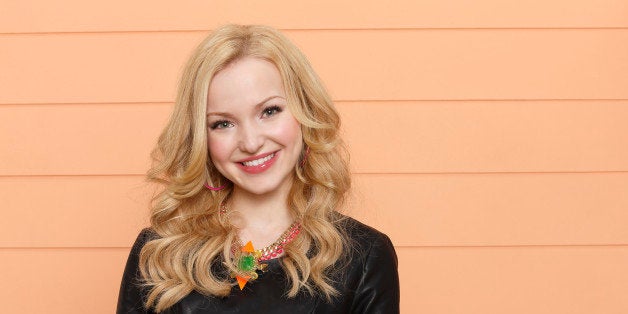 Disney Channel's annual month-long Halloween celebration dedicated to all things spooky fun, MONSTOBER, has begun!
To help celebrate the spooktacular programming, Dove Cameron ("Liv and Maddie") is sharing her favorite things about Halloween only with HuffPost Teen.
2) Steaming apple cider with a disproportionately large dose of cinnamon.
3) The romance of being able to see your breath outside.
4) Cold, brisk air that turns your cheeks red.
5) Starting to sew my costume months in advance.
6) Competitive pumpkin carving with my family.
7) Horror movie marathons with my friends.
8) Watching every single Tim Burton movie ever made, ending with my favorite: Edward
Scissorhands.
9) Baking for days for the annual Halloween get-together that I hold at my house.
10) I'm a really big fan of all things macabre in general; Halloween happens to be my favorite holiday.
Read Ross Lynch's favorite things about Halloween here.
Below, catch of a sneak peek of "Kang-A-Rooney," where Maddie attempts to help her brother, Joey, talk to girls at the high school dance. The big catch? Everyone dressed in costume. Tune into "Liv and Maddie" on Sunday, October 6 (8:00 p.m. ET/PT) on The Disney Channel to find out what happens.