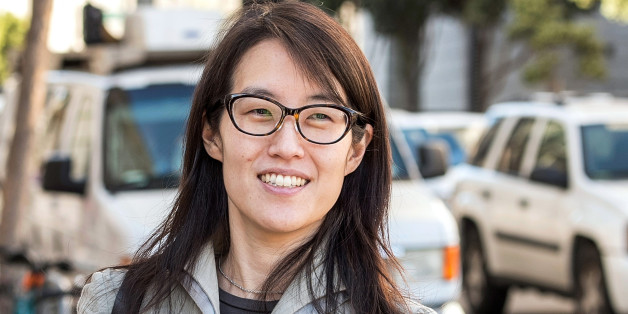 Last Friday, a San Francisco County Superior Court jury found that venerable venture capital firm Kleiner Perkins Caufield and Byers did not discriminate against employee Ellen Pao and ended months-long speculation on the case's outcome. Since that time, news of the verdict has resulted in endless chatter in the media, tech industry and the water coolers about what constitutes discrimination based on gender.
By virtue of the verdict in the case (and no other measure), many people see Kleiner Perkins Caufield and Byers as the winner. But I think the real winners of this case are women. While the "win" would have been much more significant if the jury ruled in favor of Ellen Pao, the lawsuit raised a number of important questions: Foremost, what it is going to take to create greater diversity in Silicon Valley and nationwide?
Pao's attorneys described a Kleiner-Perkins culture steeped in loutish machismo and blatant favoritism towards men. The defense was ultimately successful as they were able to personalize this case around one person. At the end of the day, the jury was more convinced of the defense in large part because of Pao's go-it-alone approach and reasonable doubts about her grievances.
If Ellen Pao had filed a lawsuit in conjunction with some of her female colleagues or a class action suit there might have been a different outcome. It is easy to discredit one person. To think that she was suing the firm to enhance her personal wealth or for self-serving gain is highly questionable.
But this issue is much bigger than Ellen Pao and the tech sector. The verdict is causing a ripple effect in offices, meeting places and factory floors. Largely male-dominated firms have been put on notice that they need to evaluate how they are treating women.
Some have asked if Pao's defeat takes the wind out of the sails of those campaigning for culture change, gender equity and inclusion. My answer is not at all.
Other women continue to speak up. Patricia Arquette voiced support for equal pay at the Academy Awards. Google chairman Eric Schmidt was publicly taken to task at SXSW for interrupting Chief Technology Officer Megan Smith. Last week, a former female Facebook employee filed a lawsuit against the social network company for racial and sexual discrimination. Other companies in Silicon Valley have responded to the trial by restating their support for gender equality, evaluating current policies and practices and addressing pervasive attitudes and behaviors in corporate cultures. I hope these companies follow through because that effort will pay huge dividends going forward.
At the very least Ellen Pao got the conversation started publicly in a very significant way. Her case sparked a national conversation and I am confident this conversation will lead to important changes that will positively impact business both in Silicon Valley and nationwide. After the verdict, Pao said, "I have told my story and thousands of people have heard it... If I helped to level the playing field for women and minorities in venture capital, then the battle was worth it."
Let's make sure we keep this important conversation going.
Dr. Bernice Ledbetter is Practitioner Faculty of Organizational Theory and Management at Pepperdine University Graziadio School of Business and Management. Her research and teaching interests focus on leadership and values, especially gender differences, as well as on moral developmental and non-western approaches to leadership. Dr. Ledbetter was recently awarded a grant from Pepperdine University to start the Center for Women in Leadership.