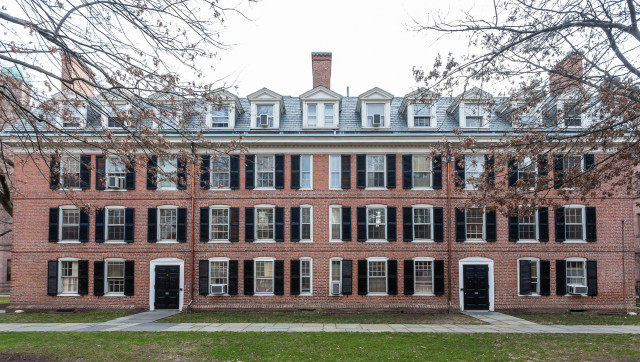 As we move to the last phase of this year's college admissions cycle, it is useful to look at how selective colleges and universities construct their admission classes.
For years, the two fundamental admission building blocks were legacies and athletes. At selective colleges -- especially those with active, loyal and engaged alumni -- the practice by families of encouraging their children to attend a parent's alma mater remains a strong tradition. Colleges and universities weight the children of alumni more favorably basing their decision on the assumption that these children, if qualified, are more likely to enroll and graduate. They are also more likely to support the institution after graduation and send their own children to it.
Colleges and universities also rely heavily on athletes. At Division I schools with a high number of sports fielded, for example, athletes form a large percentage of the incoming class, especially in admitted first-year classes of less than 1,000 students annually. This shapes the culture of a class, the image of the institution, the interests of the alumni, the influence of the athletic director, and the outlook and perception of the board of trustees.
Many Division III colleges use athletic recruiting to build their class, expand outreach to new populations, and stabilize gender ratios where entering women outnumber men. Many women's colleges have used this approach determined to grow enrollment as they converted to a co-ed student population. The technique of using an athletics admissions plan to improve admissions profile has also paid considerable dividends. While the approach carries dangers and concerns, the results are sometimes dramatic, improving the financial bottom line and attracting a good deal of national press.
Better endowed colleges and universities often use a third building block to reinforce their ethos, shape their culture, and move a strategic plan forward. Colleges that try to live their strategic plans implement programs like Posse or commit to diversity initiatives as board policy like Amherst.
At highly selective institutions, these "set aside" numbers diminish the need to seek students "over the transom," especially if the school's reputation is strong enough to attract a reasonably robust application pool and their financial aid budget can absorb the cost of the set-aside programs. These practices raise the interesting question of how selective these kinds of colleges and universities really are when so few open slots are available after deducting for legacies, athletes, and set-asides.
Legacies, athletes, and when possible, set-asides will remain part of the admissions landscape, mostly for the right reasons. In the short term, highly selective institutions need to do little more if the goal is simply to bring in the class. At most American colleges and universities, however -- and most notably at those that link their admissions strategy to a broader institutional vision -- the time has come to think about whether new building blocks must be added to this group.
There are two likely sources: community college graduates and foreign students.
Over 40 percent of postsecondary students are in America's two-year public and independent colleges. Certainly not all two-year graduates want or will seek a four-year degree. Many of them, however, lack the informed mentorship they need because of dedicated but overwhelmed admission counselors who can have student to counselor ratios as high as 1,000 to 1. Within these two-year colleges, however, are hundreds of thousands of bright, articulate students who might seek a four-year degree if they more fully understood the rules of engagement. For the four-year school, working to utilize programs like the Edvance Foundation's developing Nexpectation Network will encourage able, ready two-year graduates into four-year programs. The Foundation's five-year pilot demonstrates that these students will persist at rates equal to or better than the general population. Further, they will not wash out of the college at the levels of the bottom of the freshman admitted class.
The second group offers similar potential. Attracting community college and foreign students into an admissions mix can shape a college campus where admission practices limited to legacies and athletes otherwise produce an insular, precious and protected "bubble." Beware of colleges and universities when college guidebooks speak of "bubbles." Foreign students can internationalize a campus, increase the relevancy of the curriculum, enhance the standing of the college, and contribute financially to the college's bottom line. The mechanisms for identification and admission, largely controlled by for-profit ventures, must be brought more closely into line with industry-accepted admission practices.
The most important take away is that the best admission classes rely on building blocks. Those colleges and universities that see transfers and foreign students as a meal ticket to complete a class do so at high risk. It's time for four-year institutions to recognize that accepting their roles as global educators must begin with how their incoming classes take shape and which blocks they chose to use to establish the foundation upon which to build them.