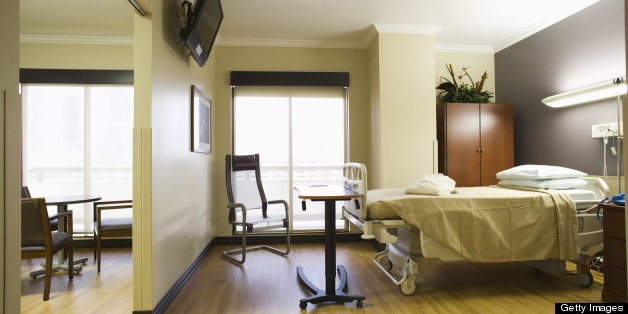 Growing older with health care and support needs is a "people" issue, not a partisan one. As the entitlement debate rages on and the health care system evolves, the bottom line remains that there needs to be more affordable and accessible options for all people who need long-term care. This is the kind of care that we will all likely face at some point in our lives as we age, ranging from everyday assistance, such as getting groceries, to more comprehensive help in the form of assisted living or nursing home care. Those few who are fortunate enough not to face these kinds of needs for themselves will likely care for a loved one at some point in their lives, such as a parent, grandparent or spouse. As a country, we seem blind to these realities and the short window that we have in order to make a meaningful difference for the emerging older population is closing rapidly.
The fact is that roughly 70 percent of Americans over the age of 65 will need some form of long-term care, on average for three years. Yet, most people when asked think they will never need this kind of care. Making matters even worse, many individuals mistakenly believe that Medicare will pay for long-term services and supports when it does not. The result is a public that is woefully underprepared and ill-equipped to prepare for very likely health needs.
This gap in knowledge and awareness has contributed to our current "non-system" of financing long-term care, in which people are left to fend for themselves in order to pay for services or spend down to near poverty levels in order to qualify for Medicaid -- only then is public help available. This is neither sustainable nor dignified policy. We need to develop a better model that will ensure that all Americans can age with dignity, choice and independence. But what would that look like? As a physician, I believe we have perfected the health care delivery model for 1972. What we need today and into the future is an updated toolbox for financing long-term care that serves the needs of a 2013 population. In 1965, the average life expectancy was 69 years old. If an older person experienced a major health event -- a heart attack or stroke, for example -- they may have recovered, but they probably did not live much longer beyond that event. Today, with advances in medicine and technology, and the rise in intensive care units and critical care units, people are living longer than ever before -- but with functional impairments and multiple chronic conditions. The delivery model we have today is not prepared to meet these growing care needs, and the financial strains on individuals and families are significant.
On March 20, 2013, The SCAN Foundation hosted a briefing at the National Press Club in Washington, D.C. that convened a group of experts to present key highlights from a series of long-term care financing policy briefs commissioned by the Foundation. The briefs present the current long-term care financing landscape, while looking ahead to possible solutions for creating a sustainable system of care that can meet the needs of an aging America. One thing most of the experts agree upon is that long-term care is an insurable risk, just like home or life insurance. With this in mind, the timing for the release of this series could not be more critical. The creation of a new federal Commission on Long-Term Care, on which I am honored to serve, offers an important opportunity to explore pragmatic solutions to this issue, and our window for action is short. We have about five years to develop some form of product, whether through public or private solutions, or a combination of both, that will be available to working Americans so they have enough time to participate, to save, and to create a large enough insurance pool to be able to manage the kinds of risks people will face over time. It will take about this time to build the product, get the product out there, and give folks the time to pay into it -- whatever 'it' is.
Our challenge is to get out of the 1972 mindset, and create a system of care for the present and beyond that offers a range of financial options to protect individuals and families from having to spend all of their assets to pay for long-term care needs. By providing widely accessible and affordable options to families, we can enable individuals to take personal responsibility for planning for future care needs while ensuring that all Americans can age with dignity, choice and independence.
Originally published on www.Altarum.org.