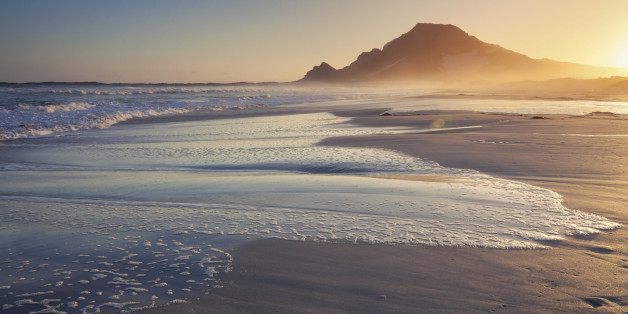 Sadly in this case, history really does repeat itself. For the fifth year in a row, the President's Budget for FY2017 (released on Tuesday, February 9, 2016) proposes to eliminate funding for the Beaches Environmental Assessment and Coastal Health Act (BEACH) Act. Why should you care? The BEACH Act sets national water quality standards to protect public health when enjoying recreational waters. It also provides federal funds to coastal states so they can afford beach water testing and public notification programs. Without the BEACH Act, we're in danger of swimming in horribly polluted water without being any wiser ... until we get a skin rash, stomach bug, an infection or worse.
As a father of two fanatical surfers and as an avid surfer myself, our family is all too aware of the risks a polluted ocean can present. When I was a kid, my parents would tell me to jump in the ocean to clean out any cuts I might have. Today, sadly the opposite is true. The chance of a cut getting infected in the ocean is now risky given the bacteria, viruses and other disease-causing pathogens that are contaminating our beaches.
Every year over 20,000 swim advisories and beach closures are issued across the U. S. to protect the public from getting sick at the beach. These decisions are based on water quality data made available by beach monitoring programs funded, in part or in their entirety, by the BEACH Act. Even so, up to 1.5 million people get sick annually from swimming at polluted beaches in Los Angeles and Orange Counties.  What we need is more information to protect public health at the beach, not less.
Without continued federal funding for the BEACH Act, we will see a decrease in testing and the beach-going public will be more at risk. In some coastal states, entire beach programs will be forced to shut down.
Thankfully environment advocates, such as the Surfrider Foundation, are fighting for clean beaches and safe waters. So, we're going back to Congress - as we have done with our partners for the past four years - to convince them to save funding for this critical public health protection program. The only federal program that ensures you're provided with the information you need in order to determine if a day at the beach will make you sick.
Let's not settle or compromise when it comes to our health. Contact your representative. Let your voices be heard so you can feel confident that you, your family and your friends, are enjoying waters that aren't going to make you sick.