Breastfeeding is hard! All of the mandates and rules and guidelines and recommendations seem to forget that one, central fact. Those guidelines aren't wrong, or bad, but they don't always tell the whole story.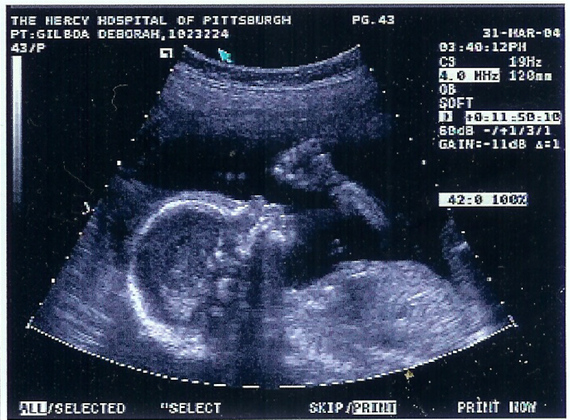 Breastfeeding the first child, a nurse explained to me when I was a resident, is the hardest because mom and baby are both completely clueless, with no experience or confidence to draw upon. So, determined though I was to nurse my kids, I tried to always keep this goal in perspective.
I'd learned about breastfeeding for all the years of my medical education. First as a medical student and then as a family medicine resident, I'd been schooled in theory and techniques. Luckily, I'd also had some humor thrown into the mix by my professors. Once, during a newborn lecture, the assistant chair of our program stopped, looked at the group and said, "Raise your hand if you were breastfed." In a room of 30, only one hand was raised. "And you're all doctors," he continued. "As important as breastfeeding is, formula fed kids are going to be OK. Don't forget it."
I'd also internalized a fear of offending people by breastfeeding where they could see, or hear, or even know about it. I was determined not only to do this, but to keep my nursing and pumping -- I returned to a 110 hour work week as a resident when my baby was only 7 weeks old -- totally private.
Yup, that lasted for about 90 minutes. I pumped in call rooms, on a bed behind the curtain in the emergency department, in bathrooms and in my car. Driving down the road on my way from the hospital to the office. "The only reason this is not illegal," my husband figured, "is because it has never occurred to our legislators that anyone would ever do such a thing!"
And breastfeeding in public? Oy. These kids wanted to eat at the beginning of every hour, even if he just finished eating five minutes ago! I ended up, over the course of four boys and about 60 months of breastfeeding, losing every inhibition (that I hadn't already lost by having vaginal deliveries in teaching hospitals) possible. I nursed in the movie screening room on Alcatraz, surrounded (I discovered when the lights came up) by the entire Christian Teen Youth Conference from Nebraska. Breastfeeding was part of my unintentional jog behind the San Francisco Triathlon, through the rain as our toddler and baby and I tried to find my husband, who was competing. And while I was once scowled at and chastised by a man reading the paper at a table near me in a Barnes & Noble cafe, I have found to my happy surprise that most people only smile pleasantly at a nursing woman.
Since the news is often peppered with stories of women being castigated or even arrested for nursing in public, I wanted to take this opportunity to provide you with a list I solicited recently on my Facebook page. And so I give you...
66 Places Women Have Breastfed Without Incident!

1. On the subway in NYC.
2. On the couch at home.
3. At a job interview.
4. At the zoo.
5. At a baptism.
6. On a sleigh ride.
7. On an airplane.
8. While teaching a mixed gender Bible Study.
9. In synagogue (during services).
10. At the Iowa Straw Poll.
11. At Disneyland.
12. In restaurants.
13. On a pew in church.
14. On It's a Small World.
15. In an exhibit at the Louisville Slugger Museum.
16. At almost every mall in America.
17. While pushing a grocery cart in the store.
18. During Mass.
19. At the Iowa Democratic Caucus.
20. On a pumpkin picking hayride.
21. In Animal Kingdom.
22. In the stands at a baseball game.
23. On a recliner in Macy's furniture department.
24. At the National Archives.
25. At Candlestick Park.
26. Leaning over the carseat on the PA Turnpike.
27. On the patio display at World Market.
28. While teaching elementary school in Uganda.
29. In the police department.
30. Next to the first fairway at the Oakmont Country Club during the 2007 US Open.
31. In the bleachers at PNC Park.
32. At an engagement party.
33. At the US Embassy in DC.
34. In a mosque in Istanbul.
35. During The Vagina Monologues.
36. In the Magic Kingdom palace.
37. On Club Level Heinz Field.
38. On stage.
39. On horseback.
40. While riding a bicycle.
41. In a cafe in Malaysia.
42. In a restaurant in France.
43. At the Smithsonian.
44. In court.
45. While playing a parents vs. kids soccer game.
46. Walking around Walmart.
47. In the dairy aisle at Target.
48. At a funeral.
49. At a wedding.
50. While teaching freshman composition class at university.
51. In the highchair aisle.
52. Yosemite National Park.
53. At Lincoln Memorial.
54. At a Pitt Basketball game.
55. In a ballroom.
56. In a boardroom.
57. On a park bench.
58. On the beach.
59. During jury duty.
60. On the bleachers at a Michigan football game in November.
61. Sitting on the floor in Macy's towel section.
62. On the floor at the airport.
63. At a fancy NYC club.
64. Next to a stranger on an airplane.
65. During school movie night.
66. Sitting next to a dairy farmer!
This article is part of HuffPost Parents' World Breastfeeding Week series. Read more here.