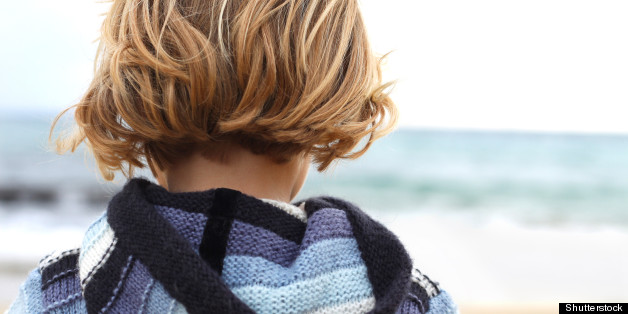 For us here at Child Mind Institute and many other mental health organizations across the country May means National Mental Health Awareness Month, and the beginning of the Speak Up for Kids campaign. I thought I would take this moment to reflect on what we're doing together, and why.

In the wake of the Newtown shooting, President Obama called for a national conversation about mental health. But that conversation really begins in your home and your community, and it doesn't start and stop with individual tragedies. We will never know what exactly went wrong in the Lanza family. But we know that something did go terribly wrong, and that the family was so profoundly isolated that no one knew. Isolation, frustration, and hopelessness are the worst possible thing for mental illness.

And yet, this is the case with many kids and families in this country, and around the world. The violence is rare. But the suffering is there, every day, silent.

This May we are encouraging you to help start the conversation in your community by being a person who someone can feel comfortable talking to openly about a child who needs help. By being brave enough to be honest about your own worries and concerns. By being a person who makes other parents feel safe enough to speak up. A person who replaces stereotypes about mental illness with facts, who encourages people to try to get help.

We need resources and more specialists with expertise to make care more available. We need more and better research to create the treatments of tomorrow. But a lot of what we need starts with you and me, in our personal acceptance and honesty and openness in talking about mental illness with our families, our friends, and with other parents who may be struggling. That's why we call this month SPEAK UP FOR KIDS month.

I kicked off the Speak Up for Kids campaign with Cynthia McFadden at childmind.org/speakup on May 1st at 9 a.m. EST with a discussion about the barriers to children's mental health care and how we can overcome them, to make sure every kid has the opportunity to reach his or her full potential. That's just the beginning -- the message, the conversation and the issues will be raised all month long by leaders in the mental health care field, advocates, and families and kids who have struggled with mental illness. We hope you'll join us online to listen and learn but ultimately to speak up. We can't afford to be silent any longer.
Just how outrageous are the roadblocks to children's mental health care? Take the Children's Mental Health Quiz to find out and #SpeakUpforKids by joining me at http://childmind.org/speakup.
Harold S. Koplewicz, MD, is a leading child and adolescent psychiatrist and the president of the Child Mind Institute, whose website, childmind.org, offers information on childhood psychiatric and learning disorders.