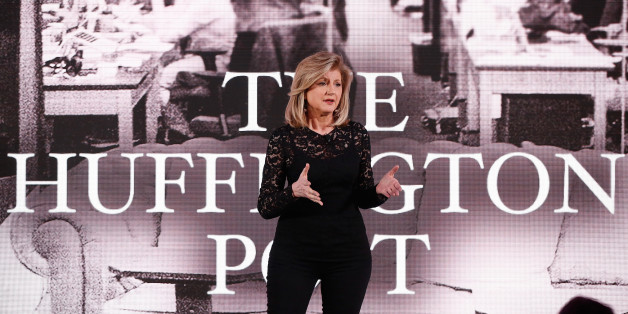 Congratulations to the Huffington Post!
When Arianna Huffington founded The Huffington Post in 2005, a whole new era of journalism began. Technology and monitoring were used in identifying topics, and the users got involved through blogs and comments. Within just a few years, the Huffington Post was one of the world's most successful outlets. HuffPost US has millions of unique users. The German edition started in October 2013, and has consistently reached and surpassed new readership records.
Media changes, and Arianna knew that. Humankind is getting more and more connected. People live immersed in a continuing stream of information that's been called "the infosphere." Luciano Floridi, a philosophy professor at Oxford University known for his work on information ethics, calls this development the fourth revolution, a radical change in our consciousness and self-awareness.
My son Jacob notes in the last chapter of
my book Diary on the Digital Revolution
:
For the first time in history, we are experiencing a time where humans are completely excluded from the technological value chain. Technologies that exist in a simple form between nature and humankind or that enable interaction with other technologies are becoming significantly more complex and create their own informational systems. A new global reality is developing in which humans communicate with each other via technology -- whether smartphones, laptops or mobile devices -- but technologies themselves are increasingly capable of exchanging real time information.
To quote further: "Humans themselves are becoming information organisms that provide data, and they are linked up with other humans and digital agents such as intelligent mobile devices around the clock."
What does that mean for the media? What they have to offer has to be in sync with this rapid development. The way communication works is changing. The Huffington Post had the courage to be innovative ten years ago and showed that success is based on obtaining the right technology, connecting people, and supporting and distributing user posts.
So what's next? I'm sure the international team at HuffPost has great ideas already. I wish Arianna Huffington and her team continued success and look forward to more exciting years of close cooperation.
This post was originally published on HuffPost Germany and was translated into English.