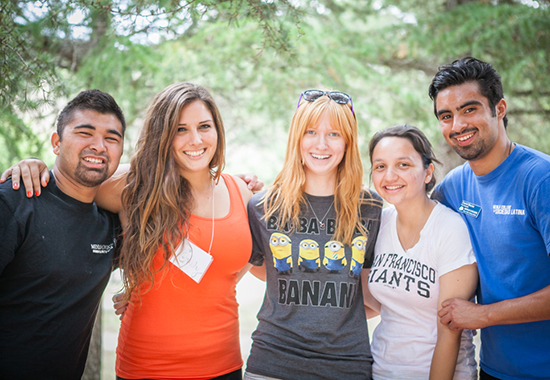 A few weeks ago, our college received notification that we had been ranked one of the top colleges in California for return on investment (ROI) by an online college ranking website. The service provided its methodology, as do the best known ranking publications, and derived its findings from known sources including IPEDS, PayScale, NCES, and the Carnegie Classification. But what do rankings really tell prospective students?

Let's start with what they don't say about an institution. Rankings don't tell the mission of the college, the level of student-faculty interaction beyond the classroom, the on-campus sense of community, whether or not one or more professors is researching a field that is of particular interest, or the gut feeling a student has when he or she goes to and learns about a place that just feels right. A student needs to find the right reasons to choose a place to go to school, just as two fellow presidents said so well in this blog just a few days ago called, The Right Reasons to Pick a College.

While academic institutions large or small are imperfect, they are for the most part guided by the overarching desire to educate kids who can then lead meaningful lives and contribute positively to society. Colleges and universities regularly achieve this goal for many because of hard-working faculty and staff, involved governing boards, loyal alumni, supportive parents, and the innate ambition of the students themselves.

Often standing in the way of success for students and institutions are external forces such as a slow economy, high unemployment levels, lower socio-economic status, location, shifting governmental regulations, natural disasters, and ongoing academic debates i.e. how best to deliver education: online, traditional, or hybrid. These tremendous challenges don't even take into account the very personal issues that impact students each day including social adaptability, maturity, family issues, personal financial stressors, mental illness, and the transition from childhood to adulthood.
So what do the rankings say about an institution? They can tell you in an aggregate manner, statistics that are useful such as freshman cohort graduation rates, endowment size, selectivity in terms of test scores and grades. They can tell you if they are large or small, public or private, and a host of other generally-defining characteristics. But the methodology for these rankings is not straightforward, it is changed from time to time, and the data is 1-2 years out-of-date.
What I recommend to students is to create their own ranking. They should start by writing down what their top wants for a college are such as major, location, size, internships, ability to participate in sports, international study, co-curricular activities such as competitions, speaker series, networking, etc. Then I suggest they talk to people they know who are successful in areas that interest them and ask family, teachers, and coaches to recommend others to interview.
When the striking revelation emerges that most of these accomplished folks did not go to an Ivy League or similarly-ranked school, a wealth of possibilities opens up to include an amazing array of alternatives. If at all possible, students should visit their top choice schools and, in advance, make an appointment or two to speak with professors and/or sit in on classes. Some schools allow students to stay overnight and shadow others. They should ask questions, observe, and know that there is more than one place where they can be successful.