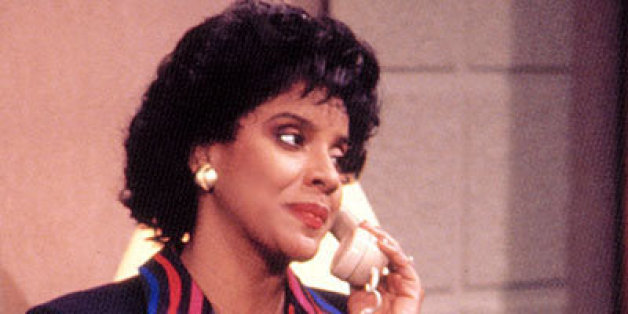 The seventies and eighties were a gloriously brave period in American television.
Writers/producers like Norman Lear, Bud Yorkin and Bill Cosby took a chance, banking on the intelligence and progressive inclinations of the America television viewer. The results were impeccable, brilliantly produced programming that took us outside our comfort zones and presented issues like racism, poverty, classism and the emergence of the American liberal. Shows like All In The Family, The Jeffersons, Good Times and The Cosby Show made us look at important social issues in a progressive light. As a little African-American girl growing up in the south I was particularly dazzled by the Huxtable family. Bill Cosby presented an educated, cultured, well-to-do black family living in a beautiful brownstone home in Brooklyn, New York; five adored children thriving with two dedicated and successful parents.
On The Cosby Show, actress Phylicia Rashad played her role of attorney, Clair Huxtable, with class and poise from 1984 through 1992. The NBC network had the vision to champion the show, making it an anchor in their weekly primetime lineup. This was during a period of time when characters like Clair Huxtable were akin to polka-dotted unicorns in the American television landscape. To see the depiction of a wealthy, two-parent black family on television was certainly not the norm, but was appreciated and cherished by American black families. It's safe to say that most African-Americans continue to look back fondly at their memories of growing up with The Cosby Show. It set the bar so high, in fact, that to this day I pine for another black television family of the same ilk to emerge.
The Huxtables was welcomed into millions of American homes with open arms and they showed the world what a functional, loving and successful black family looks like. Phylicia became a television icon for her seamless portrayal of the Huxtable matriarch, and The Cosby Show was a game changer!
The stereotypical role of the black woman on television (or in film) during that time had been that of a financially struggling, single woman with dysfunctional relationships, trying to get her life together with no distinct direction. Good Times brazenly took on the issue of poverty in the black community with humor and wit, depicting a two-parent household while never letting you forget that they resided in "the ghetto." The Jeffersons defied financial and status stereotypes with its portrayal of a black family who managed to beat the odds, becoming much more successful than their former bigoted neighbor, Archie Bunker (All In The Family).
Shows like The Cosby Show and The Jeffersons introduced the idea that black Americans could attain the American dream. It paved the way for nineties sitcoms like The Fresh Prince of Bel-Air, Sister Sister and Famly Matters to emerge, where color was secondary to situational comedy. There were legitimate strides afoot.
Fast forward to 2014, and my big question is: Where is this generation's Clair Huxtable? Phylicia Rashad's character showed me through her television portrayal that with hard work, good values, and grace I could accomplish anything.
Where have all of the black lawyers and doctors on television gone? Are we reverting backwards? In many ways, the birth of reality television has regressed the image of the black woman by decades.
Once upon a time, television programming was a tool used for social change and progression, through entertainment. Role models like Oprah Winfrey still hold true to this notion, but where have all the Clair Huxtables gone?