With Thanksgiving around the corner and the flurry of December holidays rapidly approaching, I'm feeling the spirit of giving that this season evokes and I hope that you are too. Like me, you know what presents top your own children's wish lists, but it's harder to know how to make a charitable gift that will really make a difference for other children, especially those in need.
This year, the answer is easy, presenting the opportunity to provide the lifesaving gift of protection against deadly diseases to a child—a gift that will last a lifetime—by joining Shot@Life in celebrating Giving Tuesday on December 2.
Since 2012, Giving Tuesday has marked a special respite during the commercially focused frenzy of this time of year. Following Black Friday's door busters and Cyber Monday's online deals, Giving Tuesday is a day for generosity, reminding us to give to those who need it most. In just two years, the effort has grown beyond the U.S. to include participation in nine additional countries and Latin America, and more than 10,000 organizations have joined the movement.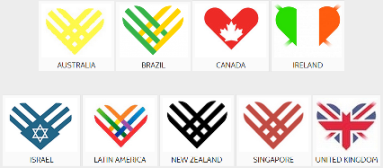 This year, I'm asking you to learn more about Shot@Life. Shot@Life provides children in the most resource-challenged parts of the world with the life-saving vaccines we take for granted. The Bill & Melinda Gates Foundation is offering up to $200,000 in matches for every donation received. And as an added bonus, Shot@Life will offer fun incentives like this pneumo plushie for those who donate $50 or more.
It doesn't cost much to give a child a lifetime of protection against the leading killer diseases—pneumonia, diarrhea, polio and measles. I hope you will help spread the word by using #GivingTuesday on Twitter and liking Shot@Life on Facebook. You can help ensure that every child has access to life-saving vaccines and the chance to celebrate many more happy holidays.