If you ask an American woman to list her concerns about disease, breast cancer will almost invariably rank high. Breast cancer awareness in this country is an institution, serving as a banner for the largest series of 5K runs in the world (Race for the Cure) and claiming the month of October for fundraising against the disease across the country. During that month every year, pink ribbons adorn the lapels of politicians and are emblazoned on celebrity T-shirts, and even corporations not exactly associated with health such as Kentucky Fried Chicken line up to sponsor the cause.
Many people have contributed to the effort to make breast cancer awareness mainstream, and they should be lauded. But these campaigns may have had an unintended side effect -- rendering women a bit flat-footed when it comes to even bigger threats to their health. Like breast cancer, heart disease is discussed in gendered terms; it's commonly understood as an affliction that strikes men. But did you know that since 1984, the number of cardiovascular disease-related deaths for females has exceeded those for males?
Heart disease is the leading cause of death for women in the United States, and every year it kills significantly more women than all types of cancers combined.
Today, more than one in three female adults has some form of cardiovascular disease.
Each year, cardiovascular heart disease affects about 380,000 mothers, sisters, daughters, wives and girlfriends. To put that figure into perspective, it's about as many lives as the entire population of Anchorage, Alaska.
Educating women about the causes and ways to prevent and manage heart disease is critical. Awareness is improving -- the number of women who know that heart disease is the leading cause of death has nearly doubled in the last 15 years -- but it's still far from complete, and awareness still lags significantly more among minorities and younger women.
Although men may have more of an association with heart disease, educating them about prevention and management is just as crucial. Heart disease is the leading cause of death for both men and women in the United States, responsible for approximately 1 million deaths annually!
The good news is that there's a great deal that can be done to prevent and reverse heart disease. Healthy lifestyle, knowledge of risk factors, and regular health screenings can dramatically decrease the likelihood of developing heart disease. Increased awareness of how heart disease can develop in the first place can serve as an inspiration to take action toward optimal heart health.
In light of the importance of this cause, we've decided to partner with the American Heart Association (AHA) to help close the knowledge gap. We are true soul mates in this marriage: Both HuffPost and the AHA are passionately committed to promoting ways to improve health and decrease stress. At HuffPost Healthy Living, we have published an abundance of posts with tips on how to take care of your heart -- addressing nutrition, exercise, meditation, yoga, sleep, mindfulness, medical screenings, loving relationships, and many other aspects of optimal heart health.
We have even created a free app called GPS for the Soul that helps you reduce stress by looking at your heart rate and heart rate variability to help assess your level of balance and harmony. The guides within the app help you to course correct if you find yourself in a stressful state vs. a loving, heart-centered state.
Furthermore, a major theme at HuffPost, The Third Metric, is about exploring a definition of success that goes beyond money and power and emphasizes quality-of-life measures such as well-being. Practices such as mindfulness and meditation that we love to discuss at Healthy Living have been demonstrated to support the immune system, reduce stress, and decrease the likelihood of chronic diseases like heart disease.
Now, we are so fortunate to be able to take our heart health coverage to a whole new level thanks to our partnership with the American Heart Association.
Beginning this week, HuffPost and the AHA will be publishing regular blog posts on heart health. We will be hearing from Nancy Brown, the CEO of American Heart Association. I had the absolute pleasure of connecting with Nancy at the Third Metric Conference in June, and we exuberantly shared our concern on the urgent need to educate the public on issues of prevention of cardiovascular disease and stroke. Being passionate about heart health myself, meeting Nancy was like meeting a kindred spirit. Within a few minutes of meeting Nancy, I could tell this was a woman with an abundant heart who is truly on a mission to dramatically affect change in the health of our society. It is an honor to have her voice at The Huffington Post.
Nancy also brings her team of experts who will be blogging on a variety of subjects to help us keep our hearts healthy. Aspects of nutrition, exercise, sleep, and digital health will be presented, and we will be kept up to date with the latest studies so we will have the tools we need to be the best stewards of our cardiovascular system.
We look forward to the day when we see an abundance of red ribbons proudly worn, not simply to raise awareness of heart disease, but also in celebration of improved heart health and lives saved as a result of increased awareness and implementation of heart healthy measures.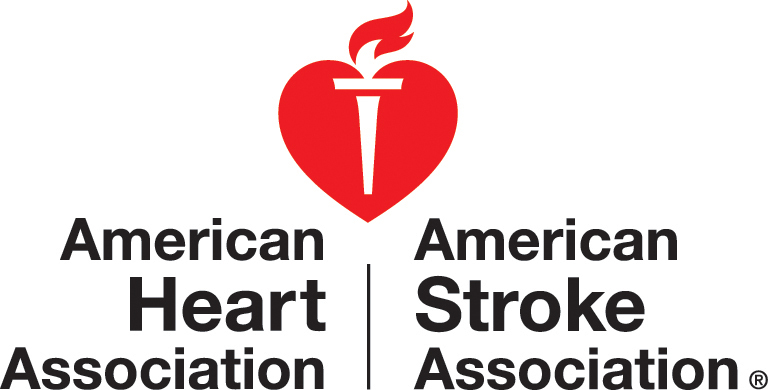 This post is part of a series produced by The Huffington Post and the American Heart Association addressing important, timely topics in heart health and wellness. Heart disease is the No. 1 killer of Americans. American Heart Association CEO Nancy Brown and featured experts will examine the issues related to heart disease and provide information, ideas and insight.
To read all the stories in the series, click here.
For more by Dr. Patricia Fitzgerald, click here.
For more on heart health, click here.