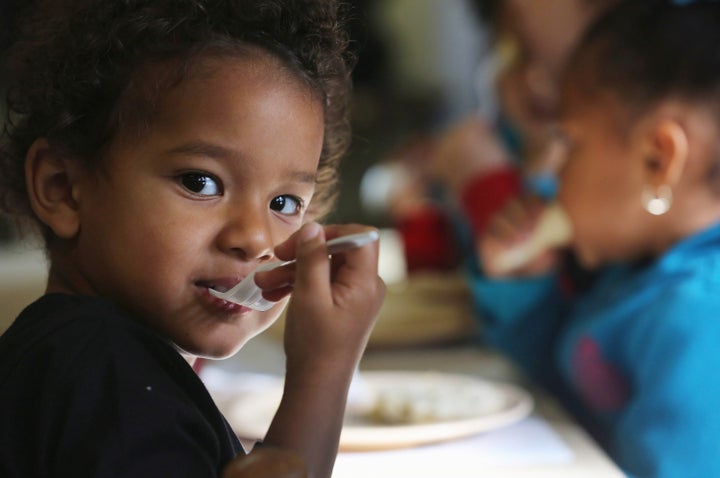 Throughout the 1960s and '70s many wonderful ideas were emerging regarding how to better educate our children. I was very fortunate to be in teacher education during some of these years. I held these principles dear to my heart and still do. I would like to share some of them with you.
A child learns as a "whole" person. He constructs intellectual, physical, social, and emotional understandings as he interacts with the world.
A child is not a "sponge" that just soaks up what the world does. The child's mind is always "constructing" knowledge; that is, formulating and reformulating concepts as he interprets all that is going on around him. All information goes through his own individual "filters" depending on heredity and environment.
Learning is something a child does naturally, not something that must be forced on a child.
A child learns to figure out how the world works through play. As they observe and interact with adult experiences, they seek to reenact those in their own creative childhood ways. Each child learns as he brings his own thoughts and ideas to life. He learns how to have meaningful conversation. He learns how to work with other children. He learns how to organize and plan.
Teaching methods and educational experiences should be based on authentic knowledge of the developing child.
Each child is unique, lives in a unique environment, and will live a unique life. Decisions regarding curriculum, teaching practices, and any forms of assessment should reflect this understanding.
Each child has talents and abilities that should be identified and nurtured all along the educational journey. This is one of the most critical aspects of education.
The child's brain needs meaningful stimulation through the five senses for nourishment. Learning environments should provide many opportunities. Symbolic representations should come after concepts are well-developed. There is no need to rush in the teaching of symbols. During the 1980s, we heard from many experts through enlightening books, how we bring psychological and physical harm to children when we hurry them along in educational ways that seem impressive to adults. This flawed methodology may adversely alter a child's healthy learning process.
Learning engagements should be relevant and meaningful to the child's real life.
Children love to explore and create. They should have varied opportunities both indoors and outdoors to do so. The natural world provides some of the best teaching and learning environments.
Educational settings should encourage thinking, analyzing, and problem-solving.
Learning is an essential life-long process to which schools contribute. The processes, methods, and modeling they experience there will create an imprint that will greatly affect their own desire for learning for the rest of their lives.
Educational programs should be thoughtfully developed to reflect the developmental needs of children. Since every child is developing at different rates, varied outcomes are expected.
A teacher should be a professional decision-maker, who strives to create ideal settings and experiences for each child. Professionals should always be guided by their knowledge of Educational Psychology, Human Growth and Development, and a vivid understanding of the cultural factors that interplay in learning.
Learning should be framed in interdisciplinary ways...always weaving skills in with the needs of daily living. Rote learning should be minimized so that concepts can be developed and the processes of learning can be maximized.
Children need their physical needs met. Nutrition and all aspects of good health should be cornerstones of childhood education. They need to feel safe and secure. They need to feel loved. They need to feel productive and competent as they are guided by caring adults to live out childhood experiences.
By nature, young children are generally full of hope and positive longings. These should be treasured and nurtured. The teacher holds on to the potential for good in every child.
I hope these reflections of mine will bring to mind a vision of wonderful learning, for we are all confronted with ways of teaching that give us cause for concern.
My daughter called last evening and read aloud her first grader's homework to me on the phone. It was something like this:
The most common spelling of ow in the initial and medial position is ou. The most common spelling of ow in the final position is ow. It is irregular to find ou in the final position or ow in the initial and medial positions. Circle the irregular words, then code them and read them. (A list of words followed.)
I got a headache listening to these directions. I wonder how many young children and parents are being totally confused each day by teaching strategies that seem so disconnected from meaningful reading.
I will close with one of my own writings from Education As It Could Be:
Our children are a resource... a valuable holding-place for talent, energy, enthusiasm, hope, and a desire to know and understand. As with all resources, the potential is great if handled with care.