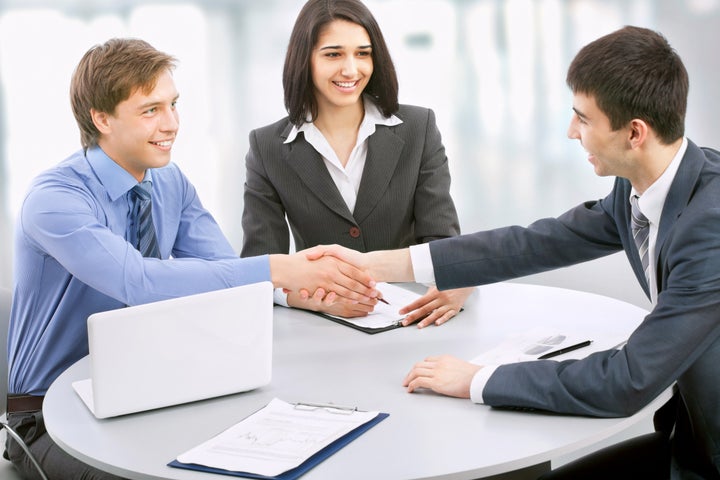 "I don't believe in generalizing leadership styles by gender. It's not productive for people to say that women are better communicators, or women are more inclusive, or aim for more consensus. In my experience, I simply don't find them to be true. If we're saying it's acceptable to generalize on a positive, then it must also be true that it's acceptable to generalize on a negative -- and I don't agree with that logic. To me, that's the definition of bias."
Laura Yecies, CEO of SugarSync, has some very definitive views on women, men, motherhood and getting ahead in the working world. Yecies (pronounced "YEE-sees") earned her stripes during the past two decades running major businesses for Yahoo!, Informix, Netscape and ZoneAlarm, a division of Check Point Software. In my discussion with her, I pointed out that many people resort to generalizations as a shortcut way of ordering and making sense of the world -- and that there is often a kernel of truth to such statements. But Yecies countered: "I actually don't think they're useful for efficiency; I think they're misleading."
However damaging these generalizations can be, Yecies does find that certain correlations hold true based on where people work. Hewlett-Packard (HP), for example, has a very strong culture, where people are indoctrinated with a "Boy Scout" ethos. Oracle's masculine, work-hard, play-hard culture is much different from Apple's more subdued and creative environment. And one famous study by Geert Hofstede, found that IBM's culture "trumps" the employees' individual country cultures.
But if Yecies doesn't buy into the notion of generalizations or stereotypes, what then, is holding women back from attaining CEO positions?
"I think there are biases -- insidious biases, that are hard to measure. I do think they exist and they exist more strongly at the most senior levels. If someone hasn't worked with women in a CEO role, then maybe they just can't picture it." Yecies offered an interesting example from her youngest son who grew up listening to two female cantors (singers) at their synagogue. Since he loved to sing, he asked, "Mom, are boys allowed to be cantors, or just girls?"
His question reminded her of the importance of role models, another topic on which she has strong opinions. Yecies is the product of two full-time physicians. Most of the women in her family worked in professional jobs, as did the women in her husband's family. For her, there was never a question that she would pursue a career (though initially she wanted to be an international diplomat), and the idea that she would subordinate her career in favor of her husband's was completely foreign.
While she and her husband of 28 years were alternately attending graduate school and later working internationally, they raised four kids. But Yecies doesn't think her experience is anything particularly noteworthy.
"If Anne-Marie Slaughter likes to portray that we're very rare, superhuman things, it's not correct as this is what most women in America actually have to do: work hard, juggle and coordinate with their spouse. Hopefully, they have spouse support -- a lot don't. I was lucky I had resources where I could have a full-time nanny, and my husband and I could really share the childcare and home tasks."
There are others just like Yecies who successfully balance work and CEO responsibilities, but the numbers are sparse. According to the U.S. Census data, 87 percent of married women in the U.S. have kids. 70.5 percent of moms with older kids work (but only 57 percent of women with a child under 6 do). However, when you get to the most senior ranks, only 18 of the 28 current or former women CEOs in the Fortune 500 have children.
But this doesn't mean it's not possible and Yecies has some very pointed advice for women aspiring for the top job.
First, women need to step up and raise their hand.
"Are women overlooked? Sure. But I think oftentimes women don't volunteer for these high profile assignments. Marissa Mayer could have hung out at Google making a lot of money doing a relatively easier gig. But she was willing to take on something high-profile. That's a very visible example. For me, stepping up to Informix's new Latin American sales group is an example. No one would have come to seek me out for that job, and probably not because I was a woman; they just didn't know I was interested. When I would take a big step forward in my career, it was because I raised my hand and said I can do that challenging project. I think women are a little bit hesitant to do that culturally."
Second, Yecies strongly believes that women should never postpone children over career.
"If you miss out on a promotion -- which shouldn't happen, but let's say you were out on maternity leave -- you can try to get a promotion later. If your law or accounting firm didn't make you partner, go to another firm. Those are recoverable situations. If you waited [to have children] and then have fertility issues, that may not be a recoverable situation."
And finally, Yecies says, you can't do it alone and help from a spouse is often make or break.
"If you really want to have a reasonably high-powered career and children, I do think you need to marry someone who shares that goal. Because if the husband, or prospective husband, says something like, 'Oh yeah, you can have a career, just make sure all my needs are met,' it's pretty hard. Maybe not impossible, but that's certainly not a real partnership. And if it starts off that way, I don't think it's going to get better."

One thing's for sure -- Yecies' no-nonsense approach to work and life has certainly served her well -- her company has received rave reviews including a glowing endorsement from Wall Street Journal's Walt Mossberg. We women would do well to follow her lead -- raising our hands and voices.