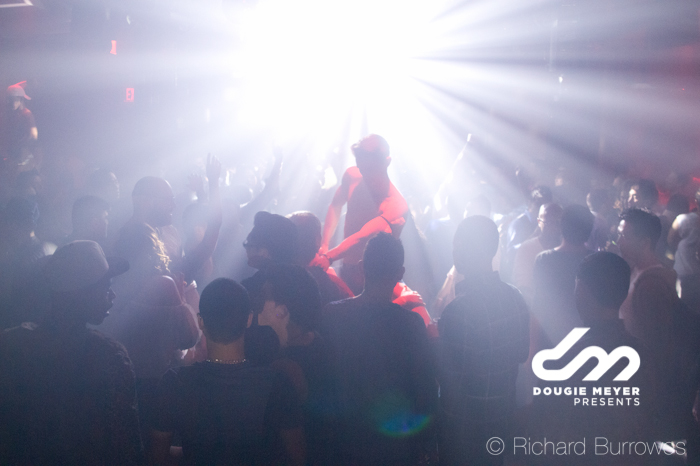 Just a week after opening in September 1991, Splash, a gay bar located in Manhattan's Chelsea neighborhood, had already established itself as the place to go.
"It was about 2 or 3 in the morning on a Tuesday or Wednesday, and I was exhausted," Brian Landeche, Splash's owner, recalled. "I decided to go home, and there was a line of taxi cabs outside. I got in the first one, and I said to the driver, 'What are all these cabs doing on the street?' He said, 'Don't you know? This is the hottest place in town.'"
Now, 22 years later, Splash will close its doors on Aug. 10 and become another reminder of what nightlife once was in New York.
Since opening, Splash has become much more than just another gay bar. It was the place to go in New York and attracted performers such as Britney Spears, Kylie Minogue, Gloria Estefan, and Jennifer Holliday.
"My heart will always cherish my memories of my loving and warm experiences at the Splash Bar in New York City," Jennifer Holliday said. "I'm grateful to Splash for hiring me on a continuous basis to perform for their audiences, my fans, in the wee-small hours of the morning during the very lowest point in my career, my life, when I so desperately needed help. Because of Splash and so many wet bars across the country 'back in the day,' I'm still standing with my voice and my dignity, still singing high."
While Splash is still drawing crowds, Landeche, 56, felt that the time was right to move on.
"Splash was a party, and everyone should know when it's time to leave the party," he said. "It is time for me to leave the party."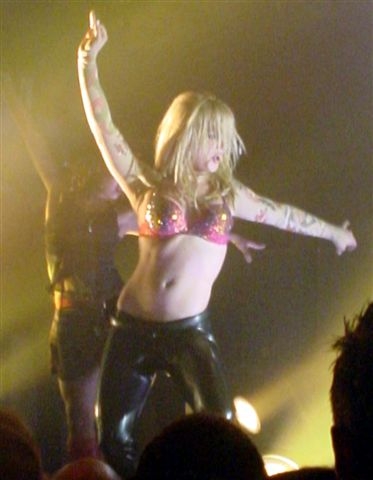 Splash isn't the first time-honored gay bar in New York to close this year. In March, Rawhide, also in Chelsea, closed after 34 years. While bars come and go, Splash's closing further signifies Chelsea's gentrification and the gay community's move to Hell's Kitchen. Furthermore, it also reflects the changes in gay culture.
"When we opened in the '90s, to meet a gay man you had to go to a gay bar. Now you don't," Landeche said. "I think we were successful because we were a safe refuge, and people could come here and feel protected, and other people they would meet were gay men with good intentions."
That was always Landehe's goal. As his partner was dying from AIDS in 1989, it occurred to him that in his 30s, he'd be confronted with dating again. The thought scared him, because he didn't believe there were any places in the city where average guys could meet, flirt and maybe even find romance at a decent hour. Having recently been fired from Merrill Lynch for not being what they called a "family man," Landeche wondered what he was going to do with his life. The idea of a "gay man's Irish bar" kept coming back him. After scouting out various locations, he settled on one in Chelsea, which at the time the gay community had just started migrating to after years of calling the West Village their home. Even though Splash hosted the first Broadway Bares in April 1992, it wasn't the flashy club that it is today. In fact, it wasn't until 1995 that it received its cabaret license and the dance floor opened.
"Splash definitely filled a void in the gay community for a long time," Peppermint, one of New York's most popular drag queens, said. "When I first came to New York, it was all about mixed or mostly straight mega-clubs, but there really were not many large nightclubs that catered to gay men, and I would say it remained that way for a long time."
Not only has the community gone through significant changes in the past 22 years, but New York has as well. The rents for residential and commercial real estate have skyrocketed, the growing population has pushed clubs out of neighborhoods in favor of condos, and nightlife has become far more regulated. After traveling abroad to places like Shanghai and Beijing, Landeche said New York has become a "secondary city."
"When you'd visit New York in the '80s and '90s, you could tell this was the capital of the universe," he said. "Anyone who has traveled internationally can't really hold their head up and say New York is the cutting edge anymore."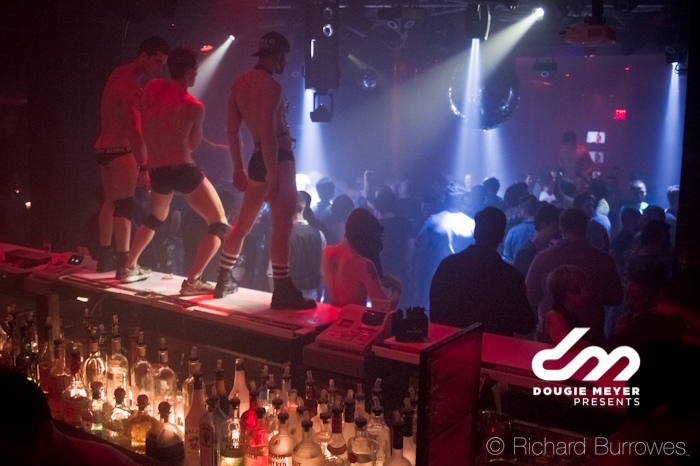 For those who spent time at Splash, regardless of what was happening outside its doors, there are certain moments that will never be forgotten.
"Splash was like the McDonalds of gay bars. It advertised the most, so that's where all the tourists went," writer and actor Jesse Archer said. "The most memorable time I had there was getting picked up by Carson Kressley, who took me to his place uptown and gave me a bubble bath."
DJ David Serrano recalled Splash's generosity. He credits the club for giving him the opportunity to start his career in music and in New York City's nightlife.
"I performed my single 'Not Again,' produced by Junior Vasquez, on their stage. I had only been in New York City for a year at the time, and so to get to perform in one of its biggest, most legendary clubs was really nerve-racking and exhilarating," said Serrano.
Just as the fate of what will move into Splash's location is uncertain, Landeche isn't sure what's next for him either. For now he just plans on catching up with his friends and family but will always be proud of what he accomplished.
"I always just enjoyed the hell out of doing this," Landeche said. "I've always been gay, and I was lucky enough not to have to hide. We can get married, and it's all kosher now, but even saying that, there are kids showing up every night from Oklahoma and Romania who don't have the same kind of freedom. So the idea of giving them a place where they can let their hair down and be themselves and perhaps make an acquaintance or even fall in love has just given me tremendous joy."