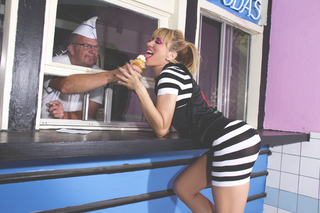 Although Noelia has sold over 5 million albums worldwide, has massed quite a collection of gold and platinum albums and was named "International Star of the Year" in Italy, in the U.S. she remains relatively unknown. So, the pressure was high when Noelia took the stage at DJ Tracy Young's "Genesis," Miami's legendary New Year's Day party that is partnered with Miami Beach Gay Pride.
After years of singing romantic power ballads in Spanish, the performance marked the first time the Latin star, dubbed by DJs as "The Princess of EDM," sang her new EDM sound in a club with a large LGBT audience. While she loves the moniker, she said she is anything but a princess.
"Every girl likes to feel like a princess, but I don't behave like one," Noelia said. "I'm an artist. I'm an entertainer. It's different being treated like a princess and acting as one. I'm very caring, authentic, brave, and I like the truth."
Noelia is quickly winning audiences over with her new music. "Spell," her latest single produced by Timbaland with remixes by Tracy Young, was featured as a breakout hit for Billboard's Dance chart. She also been invited to appear at the "Stop Ebola and Build for the Future" concert at the United Nations on March 2. While she's stepping into a new genre, Noelia's mission is to recreate the beauty and sensuality of her signature ballads with an electronic beat. Tracy Young has no doubts that she can do it.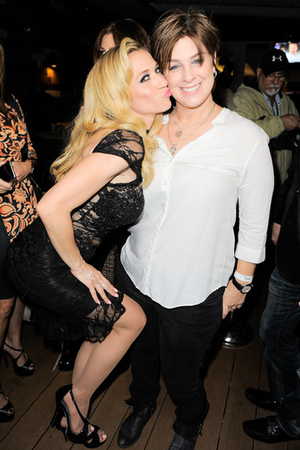 "Noelia is a superstar. An incredible vocalist and sexy performer and infectious energy," Young said.
Noelia's road to success has been filled with pain. Born in San Juan, Noelia and her family emigrated to Miami when she was a child. Her stepfather died in December from a drug overdose. Following his death, she revealed he sexually abused her. He once managed her successful musical career, but he left her bankrupt, and she found herself homeless.
"I had to grow up very fast," she said. "I had to be an adult when I was a child to deal with many situations of the adults who were surrounding me. I felt super lonely, and I didn't have anyone. Even if I was suicidal, I couldn't do it because I am very spiritual. I prayed, 'Please, God, take me away from here because nothing makes sense. Maybe I'm more useful in the air with you.' When I look back I'm so proud of how I made it through."
The most shocking and disturbing part of Noelia's career occurred in 2007 when a sex tape made in 2004 with her former boyfriend hit the Internet. Unlike the celebrities of late who have used leaked videos to their advantage, Noelia said she was drugged and was completely unaware of what was happening. She said it was part of a plot by her stepfather, boyfriend and even her mother. When she saw the footage, she was horrified and felt she had let her fans and her people down. With the help of her husband, Jorge Reynoso, and record label, Noelia found her way back to the top.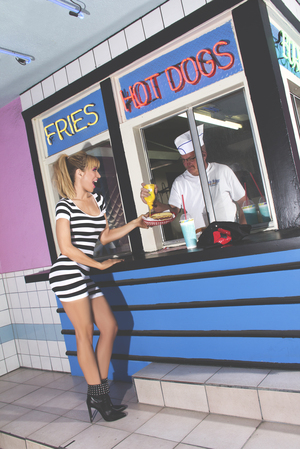 For years the LGBT community across the world has found inspiration in Noelia's strength. She's supported them, too, and is looking forward to Pride performances throughout the year. She knows, however, she has to continue to prove herself; especially in the U.S.
"Gay fans don't have to accept you. They have to really like you," Noelia said. "I'm hoping that they like me. I'm a good entertainer. I fight like a warrior. I have a lot in common with them."
The little girl who grew up admiring Freddy Mercury and Sade and dreaming of becoming "the best singer in the world" said if she could go back in time she'd tell her child self that "everything is going to be all right." She's set her goals high. Beware---"Spell" is more than just a new song; it's a mission.
"I want to make people feel like they are under my spell," she said playfully.
For more on Noelia, visit https://www.facebook.com/OfficialNoelia