Hey guys, it's Dylan again! And guess what? I won the championship!! I still can't fathom what we've done. Winning the K&N Pro Series East title makes me the first driver to win both the K&N East AND West championships.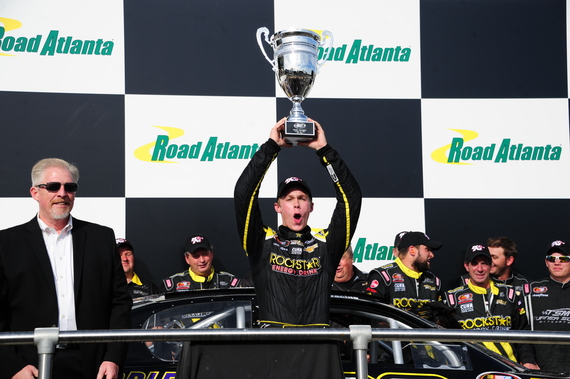 I can't thank everybody enough for helping me out. All our hard work truly paid off. But now I actually get to rest, see friends and enjoy my downtime. Check out this week's vlog to hear all about what I'll be doing during off-season. Watch this week's Flat Out episode "Graduation" available through
AOL On Originals
. Since I had to miss my own, I'm pumped to finally get to visit as many friends as possible and check out their new college lives! Also, STAY TUNED for an extra special, bonus episode from the Road Atlanta championship! In the meantime, stay in touch and ask me q's on Twitter -
@dylankracing
. Peace!