For our students, the first weeks of autumn semester are all about the summer stories. Journeys traveled, internships completed, friendships formed, wisdom gained, and lessons learned.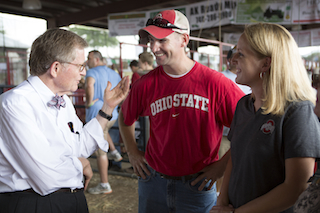 For my part, I pack up a generous supply of hand wipes, Twizzlers, and Diet Dr. Pepper and hit the road. This year, I traveled to 39 Ohio counties, visited 41 destinations, and racked up close to 1,800 miles on the odometer over the course of six days. I call the trip my annual friend-raising tour of the state, and it has been a tradition of mine each summer since I first became a university president.
The concept is simple: Rent a car from the university motor pool and enlist a bus full of energetic students to tour Ohio. Together, we bring a piece of this great university to the people of this great state. Our mornings start early with visits to family farms, state fairs, and community co-ops. We learn about key university research partnerships, such as our work with Honda to develop advanced fuel cell technology at the Center for Automotive Research. And we tour local businesses with Ohio State connections and big footprints. This year, we sampled fresh milk at Snowville Creamery, the national dairy supplier for Jeni's Splendid Ice Creams. We saw American Mug and Stein Co., a small-town manufacturer that handcrafts ceramic mugs for Starbucks. And we got a glimpse inside Woeber's Mustard, one of the world's largest producers of mustard and horseradish.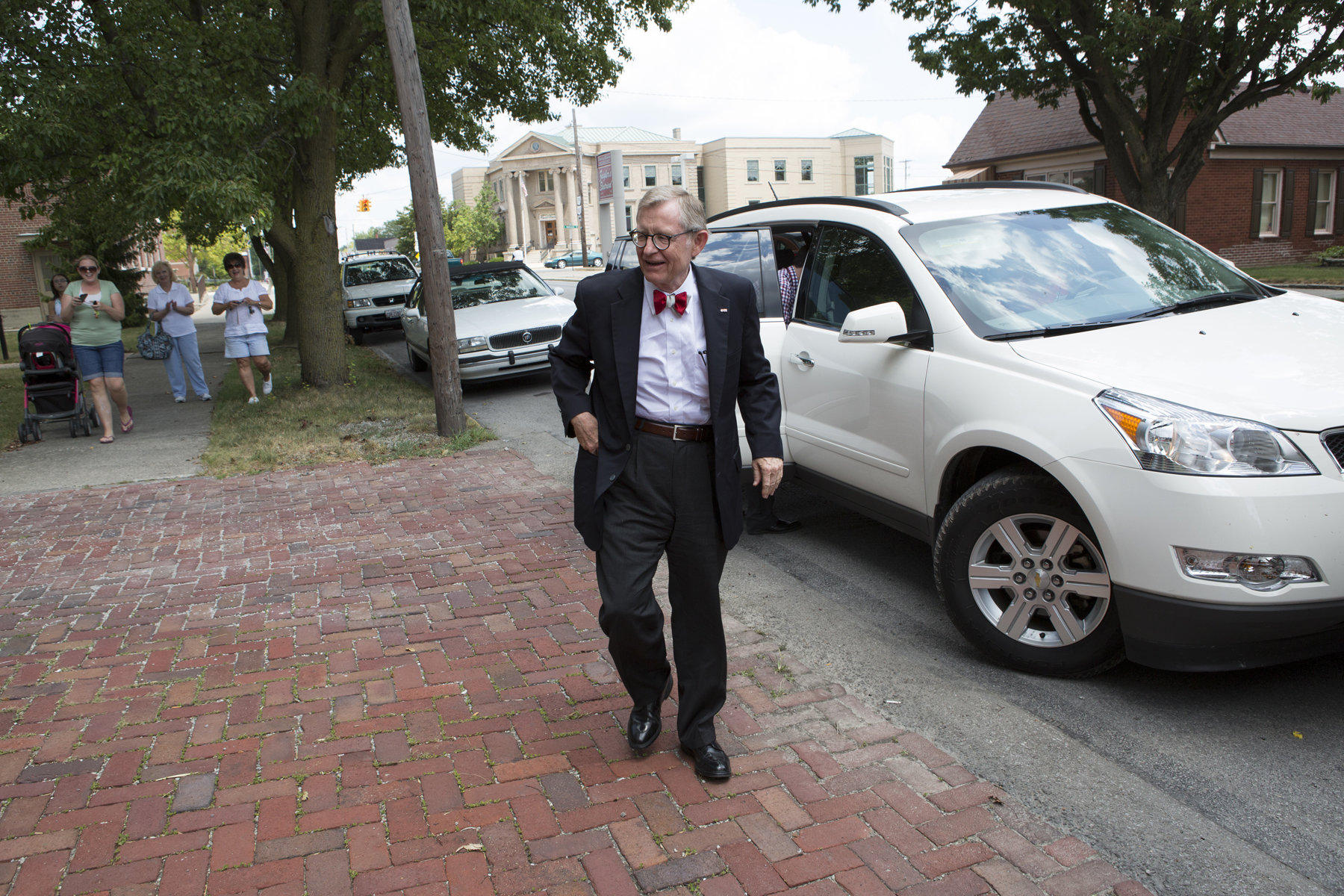 Along the way we meet new friends, prospective students, and dedicated alumni. Students and others share the whole experience on Twitter, using the hash tag #GeeRoadTrip.
Without fail, I return home each year more and more convinced that my state tours are the most important thing I do as a university president. I cannot possibly understand the needs of the state while sitting behind a desk in Columbus. But, on tour, I witness firsthand the extraordinary impact Ohio State has on Ohio and more than 11.6 million Ohioans.
Our journey is also rooted in tradition. One hundred and fifty years ago, Congress passed the Morrill Land-Grant Act to make a quality college education more accessible to Americans. This law threw open the front door to the American Dream and changed the face of higher education. For the first time in our nation's history, students began arriving on college campuses from the farms and the fields, not exclusively from families of privilege.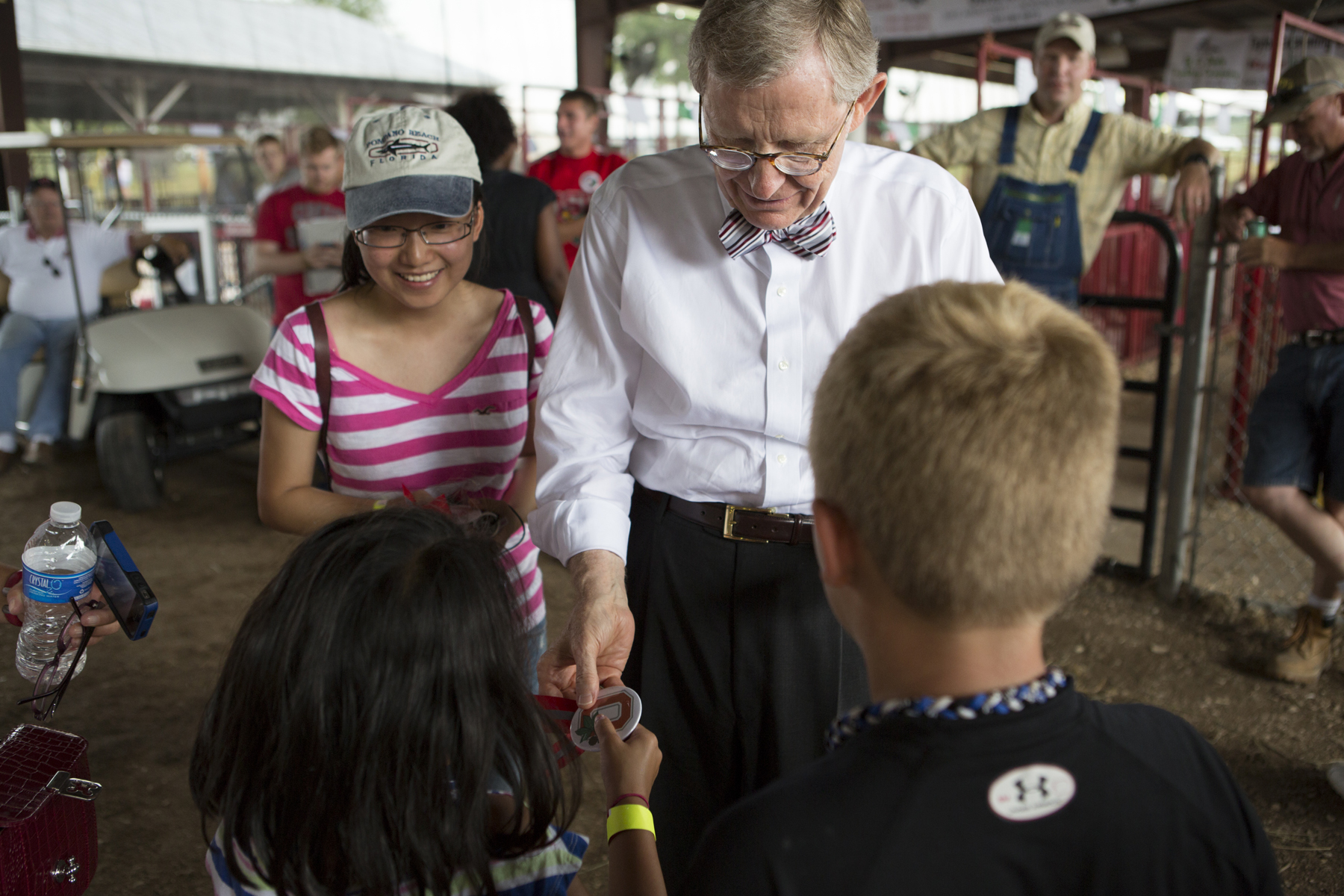 Touring the state each year is a way to celebrate our roots as a public land-grant University and also rise to confront new 21st century challenges. While many students today still arrive from the farms and the fields, they are now returning home to vastly different economic and cultural landscapes. Family farms require new knowledge and skills to become more sustainable and scalable than ever before. Towns once known for manufacturing dominance are now reinventing themselves for the competitive information economy. Everywhere you look, new construction and infrastructure projects demand the complex skill sets gained by our engineers and business students.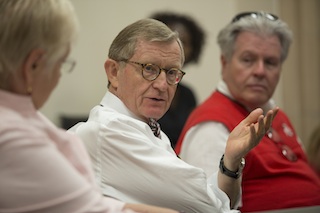 The state of Ohio is not only our campus, but also our laboratory. We innovate and explore new ways to help Ohioans live better, happier, and healthier lives. In turn, we help to confront some of the world's largest challenges. From world-class cancer research to meeting tomorrow's energy demands, this University makes a profound difference. Justin Morrill's wisdom and legacy live on in the people and beloved institutions of Ohio.