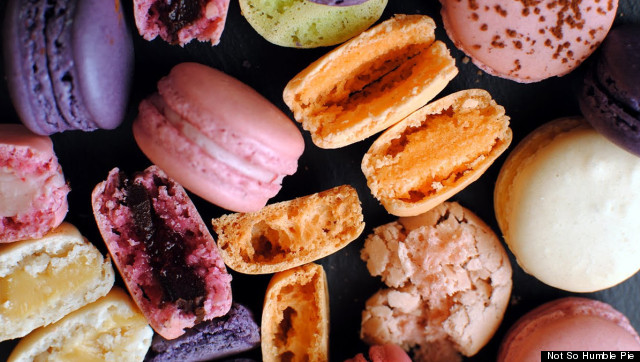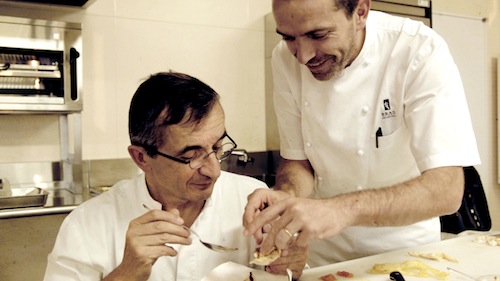 The culinary arts are perhaps the most easily enjoyed of all artistic endeavors. You don't need to understand the dialogue, or know who Shakespeare is, or have an art degree to truly "get" a dish. And while culinary critics may argue that the finer palates -- such as theirs -- are the only ones able to recognize nuances and flavors within a chef's cooking, it ultimately boils down to one thing: If the dish tastes good or bad. Nothing more, nothing less.
In an upcoming documentary titled Step Up to the Plate, filmmaker Paul Lacoste takes the audience inside the world of gourmet cooking as seen through the eyes of two master chefs, the father and son team of Michel and Sébastian Bras. Deep in the heart of the Aubrac region in southern France, Michel Bras has been challenging the norms of traditional French cooking, pushing the envelope so much further that his food is now tasted and beloved as far away as Japan. His son Sébastian is slated to take over the business and Lacoste's film beautifully and touchingly takes us through this delicate transition.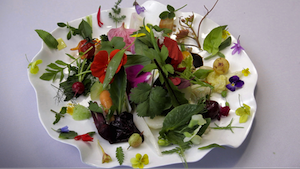 From the opening scene of Michel building his famous gargouillou -- a layer-by-layer salad masterpiece of vegetables, herbs, greens and flowers -- Lacoste had me hooked. But not just because the scenes of the Chefs Bras in their kitchen are so deliciously alive that they'll make any meal you have for days after the film seem like insipid fast food. Beyond the great cinematography, Step Up to the Plate is a film about a father and a son, two very different men, surrounded by an environment they have organically blended into, but are also now struggling to navigate because of their changing roles, distinct characters and differing generations.
Lacoste takes us deep into the Bras world, from their wives, who both fill -- or have filled in the case of Michel's wife Ginette -- their role in the restaurant as managers, to their different style of cooking, to their routines (both father and son like to run and it's in those shots that the film shows their infectious ease of blending into the world around them, without need for further stimulation) everything is intimate. So intimate that I found myself blushing during some particularly candid confession delivered by Michel Bras.
Filming the Bras was a challenge for Lacoste, since both men are notoriously reserved and after all, this is France, where people are a bit less eager to share their feelings and lifestyles than say, the Jersey Shore. But Lacoste brought his deep admiration for the chefs, as well as his long standing relationship with Michel to the table, for a film that wins my vote all around.
At the end of the screening, in the elevator, I met a couple who had watched the film. The man compared it to another recent foodie favorite Jiro Dreams of Sushi, but when I asked him which he preferred, he said quickly and enthusiastically "This one! It's so much more personal."
Step Up to the Plate opens at the Quad and Lincoln Plaza cinemas in NYC on Sept. 14th.
Images courtesy of Cinema Guild