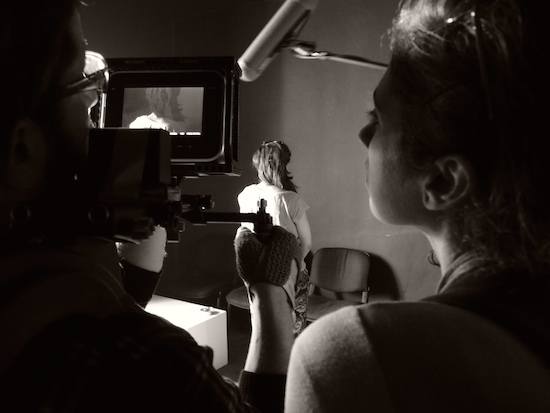 In his book titled Reel Bad Arabs: How Hollywood Vilifies a People, author, film historian and critic Jack G. Shaheen analyzes the negative impact of Hollywood's cinematic stereotypes. He bases his writing on a study of more than 900 films through which, he writes, "... moviegoers are led to believe that all Arabs are Muslims and all Muslims are Arabs." He continues that, "the moviemakers' distorted lenses have shown Arabs as heartless, brutal, uncivilized, religious fanatics through common depictions of Arabs kidnapping or raping a fair maiden; expressing hatred against the Jews and Christians; and demonstrating a love for wealth and power." Thus concluding that, "only five percent of Arab film roles depict normal, human characters."
Unfortunately, it's not only Western audiences that have grown to believe these absurd stereotypes, but the Arab world has started down a path that now seems hell bent on destruction. If we follow ISIS, they'll gladly lead us to a showdown at the Apocalypse.
But all is not lost... Yet.
There are still plenty of positive role models and beautiful films being made in and about the Arab world. We just have to know where to look for them. And one way is to follow the great cinematic educational organizations and programs that are fighting hard to keep us from slipping down a slope of cliche films and ugly, over-the-top characters. By helping young, up-and-coming filmmakers make the right films, creating the most well rounded characters, within the Arab world.
One of those great programs is the Med Film Factory, initiated by the Royal Film Commission of Jordan, with Sud Ecriture, Tunisia and the Huston School of Film & Digital Media, Ireland. Until last year it was co-financed by the Euromed Audiovisual Programme of the European Union but these days it's struggling for money. At such a crucial time, when filmmakers from MENA need their balanced voices to be heard, the Med Film Factory is crowdfunding to survive.
A bit of background on this concept, which has already seen three successful educational cycles since its inception in 2010. Med Film Factory is headed by Deema Azar whose passion for the movie industry led her to become part of the Capacity Building Department at the Royal Film Commission -- Jordan (RFC), which she joined in April 2011.
In its first cycle in 2012, projects included ones by producer Rula Nasser, filmmaker Firas Khoury (whose pitch for The Flag, produced by Hany Abu-Assad, I helped rewrite last summer) and writer/director Niam Itani. In 2013, the names included Vida Rizq of my all-time favorite crowdfunding platform Aflamnah, and writer/director Toufic Khreich, In 2014, there was a film by Tarzan and Arab Abo Nasser, one directed by Sherif Elbendary and one produced by Ossama Bawardi, of Philistine Films. All names that I love to see in the credits of the films I watch. Beloved stars of Arab cinema, for the present and to the future.
I caught up with Deema Azar, as well as Rula Nasser and Niam Itani, to find out more about this fantastic training program, and to spread the word about their current crowdfunding campaign on Indiegogo which continues to raise funds until mid-March.
So let's say I'm a filmmaker with a feature film project, how would a program like Med Film Factory help?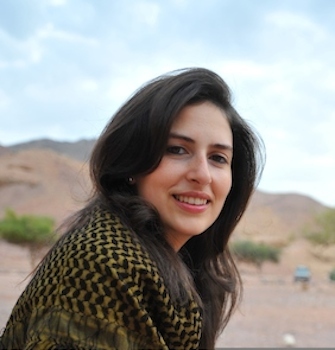 Deema Azar: Med Film Factory is an advanced film training program aimed at Arab producers and directors working on their first or second feature length projects. It is composed of three interrelated sessions: a Producers' Workshop, a Directors' Workshop and a networking event with film professionals known as the Independent Film Assembly. Participants attending the Producers' Workshop are coached by experts in all issues related to producing a feature film project, covering various areas including financing, legalities and distribution in addition to training them on how to pitch their projects to potential funders, co-producers etc. The Directors' Workshop is hands-on training where participants are able to shoot a scene/short film inspired by their feature film project under the guidance of established directors. As for the Assembly, participants network directly with co-producers, financiers, distributors etc. with the aim of taking their projects to the next level. A program like Med Film Factory therefore presents a crucial step in the development phase of feature film projects yet also provides the participants with a set of tools and know-how which they can apply to their future projects as well.
How many filmmakers have already gone through the program? Any specific success stories you would like to share?
Deema Azar: In the past four years, we have held three complete training cycles of Med Film Factory from which over 50 Arab producers and directors have benefitted. Two participant feature film projects have been made and are now in post-production and eight more are currently in pre-production. This presents a success rate that exceeds 40% of the overall participating projects. On the other hand, two short films shot during the last Directors' Workshop in April 2014 in Amman were selected to several film festivals, including the official short film competition of the 25th edition of Carthage Cinematic Days in Tunisia which took place in December 2014. These projects are Shake by Deema Dabis from Jordan and With Predetermination by Tarzan and Arab Abo Nasser from Palestine.
Niam, as a filmmaker, how did this program help you?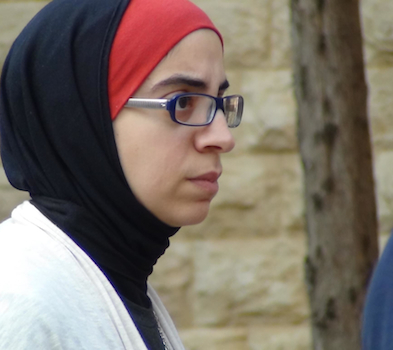 Niam Itani: Med Film Factory was the first professional program I attended to workshop my feature film project. I had only attended a film market before. Film markets have their own crazy fast pace and most industry folks are there for business and not to hold the hands of first time filmmakers and tell them what needs to be done. This is where MFF stepped in. It was the first place a professional actually sat us down, had previously looked at all our film related material -- from budget to screenplay to written documents -- and took us through all the painful steps that we needed to go through.
At the same time, the program brought other filmmakers from various countries that were at the same stage, facing similar challenges to the ones we were facing. It was a very sobering and a very encouraging experience to make connections with all these friends, and to exchange professional and cultural experiences with them. Towards the end of the program, MFF invited industry professionals again for a project market simulation experience. This time, we had their attention and patience and the feedback was very valuable.
Rula, as a producer, what was made easier for you by this program, and what did you find the hardest challenge of coming through a program like this?
Rula Nasser: I participated in Med Film Factory's first cycle, when the program was new and I was as well at that time, trying to take my first steps in producing after finishing one small feature film. I would say the program taught me the professional way of approaching a film project, why I want to make the film, what is unique in my story and how should I pitch it. And even how to place it in the market for financiers and executives. I still have great memories of those nights we spent together as a team.
The program opened to me a wider vision of our strength as storytellers and challenged me enough to protect my project's survival, and I think this was the greatest challenge. The tutors were not our friends, they were professionals coming from around the world, sales agents, lawyers, producers, and none of them had mercy for my project -- if I could not defend it. What I learnt was about finding answers to simple questions. Is my finance plan right? Or am I planning the right contract? I learnt how to be a fish in a big ocean and leave my small fish tank. I gained the confidence, the wisdom, and I was taught how to survive.
Right now, Deema, you are crowdfunding for this program to continue. What are the hardships of helping filmmakers in the MENA region at this crucial time?
Deema Azar: Med Film Factory is currently suspended due to lack of funds and the non-renewal of the Euromed Audiovisual Program which funded it up until 2014. As a first step, we have resorted to crowd funding to try and keep the flame burning. Being the only training program in the MENA region specifically aimed at developing the skills of Arab producers and directors, it is now more important than ever to sustain it and keep it going especially since trainings of this kind are non-existent in the Arab World. Arab filmmakers from the MENA region already face many obstacles when it comes to materializing their film projects: specialized training, funding, distribution etc. and I hope that we succeed in bringing this training program back to help them on their journey.
Why do you think cinema from the Arab world is necessary now?
Deema Azar: The language of cinema transcends borders, bridges cultures and touches the human soul. Telling our stories through film to the rest of the world shines a spotlight on the region, its rich culture and diverse society as well as the difficulties it is facing. Moreover, it is a powerful instrument to examine our personal roles and views when it comes to the issues that are being exposed through cinema and whether we are working against a problem, are part of a problem or simply sitting safely on the sidelines.
Niam Itani: Cinema connects us as human beings at a really deep and emotional level. Today, with the challenges that the Arab world faces, it is of utmost importance that institutions like MFF provide a meaningful platform to support the diverse voices of filmmakers from the Arab world, and allow them to share their cinema of revolution, their cinema of loss and identity crises, and their cinema of love, peace and compassion. Through my cinema I reach out to "the other", whoever the other is, and share intimate feelings and thoughts freely.  I do not seek approval for the art but I seek recognition for the simple messages behind it; mainly that we all as humans have way more in common than we imagine we do.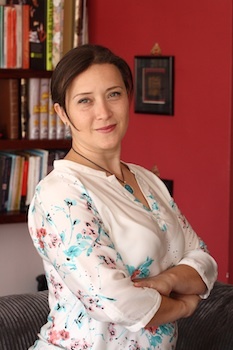 Rula Nasser: I know nowadays that we are in place were fingers are pointing at us, the whole world is seeing us like TV news, a bunch of images with only one dimension. We have a special stereotype, we are "THE ARABS" -- a word that has started to create fear within the silence where it is pronounced. That is sad, and we have to be blamed. Nations created their heroes through cinema, advocated for their rights, explained to the whole world who they are and that has proven over the years that cinema has its impact. It is the wind of change. In our world it was a taboo, a fear of change without anticipation that created a big hole of darkness about us!
 
Cinema is one of the most important tools that we have to use, to change the misinterpretation, and we have a lot of stories to tell and share. The good and the bad, the sweet and the bitter, like all other nations and humans. I have to say that we have to fight more in making our stories alive, the digital revolution gave us the means to make those stories come to life, and defeat all systems that are fighting us. Budget is not an issue these days and I think many nations proved this, like Iranian cinema, Romanian cinema and much more... People are looking for human, good stories that can be shot on a low budget, and I believe we have those stories. But we have to know how to tell them and get out of all those taboos and personal censorships.
We are in a time where storytellers are fighters.
All images courtesy of Med Film Factory, used with permission.