Freedom is a word that gets thrown around a lot these days. It seems everywhere in this grand world of ours, freedom and its basic concepts are being used to claim what is rightfully ours and fight oppression. To me personally, freedom finds its deepest meaning in Albert Camus' words: "The only way to deal with an unfree world is to become so absolutely free that your very existence is an act of rebellion."
Because freedom is perhaps one of the thickest chains we, as women, modern women, can get caught up in. I've lived my life for this word and it's coming up on a time when I know I'll regret it. So the film Party Girl, which opened the 'Un Certain Regard' section this year in Cannes, had a very special, personal meaning for me, an extra reason to watch it...
Its filmmakers, Marie Amachoukeli, Claire Burger and Samuel Theis, were the recipients of the 'Camera d'Or' best first feature prize and their chemistry, on and off the screen, is wonderful. I spent half an hour in their company, surrounded by international journalists who made up our roundtable, and truly enjoyed hearing about Angelique -- Theis' real-life mom and the Party Girl herself -- and the dynamics of shooting a film based on real people but fabricated situations. And dealing with real issues. Brilliant!
It's surprising for the audience, in the film they begin a sentence in German and finish it in French. Is this typical of the region where you filmed?
Claire Burger: Yes, because we come from a town on the border between France and Germany and there people can talk German, French and sometimes at the same time, in the same sentence.
What is the name of the town, and was it the one used in the film?
Burger: Forbach and yes. It's our hometown.
Samuel, this is your family's story, so why make it fiction and not a documentary?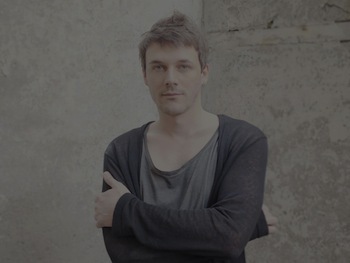 Samuel Theis: We thought that it was the best way to bring out all the promises of fiction that she, Angelique contains -- her as a personality. It was a proposition from the very beginning, to take some real events and to make a fiction out of it. A real cinema movie. It was never the deal to make a documentary.
And to have your family members act in it?
Theis: Yes because maybe that's the difference, we are working on the real people and we bring them to a story and a real cinema movie. We are not writing a story first and then trying to find the people to represent it.
Where are the borders?
Theis: There is a border, the border is geographical at the beginning, then it's everywhere. The border between fiction and reality, also the fact that sometimes we need some stuff that is imaginary to put the real stuff that is inside in the right place. To make it come out.
Burger: Or even make it more real. Sometimes you have to invent things to be able to tell something true better than the reality, to stylize things, or make a story.
Marie Amachoukeli: You have to cheat.
Theis: They way we filmed it is also a sort of border, again, to see how far can we go. Because people know it's based on the real people, playing together, and if we become pushy with this we lose the focus of the film.
Do you think you could be like Angelique, a woman enjoying the nightlife at sixty?
Amachoukeli: We want to be like that but we're afraid of it. That's why the character is appealing to us, in a way we just adore her because she's courageous and she enjoys life and she has the party times that we can only dream of. On the other hand, we say sixties, in a nightclub, maybe I would be sick of it, I will lose my children, lose everything. It's always the confrontation of the two and that's why she's appealing as a character.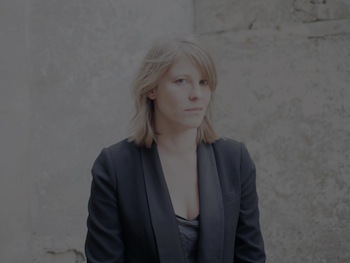 Burger: Also most actresses are trying to look younger, to survive the fact that they're growing older, sometimes they get surgery for this. Maybe Angelique doesn't look like Catherine Deneuve or Nicole Kidman, but she's the same, she doesn't have the money to try to look younger, but she has the same feeling, it's very hard to grown older...
But maybe one should accept one's age.
Amachoukeli: Do you accept your age?
I started counting down how old I am as opposed to how old Angelique is during the film. I definitely don't accept my age.
Theis: Also it's about nature, some natures belong to nightlife and some to day life. It's true. The problem of aging for her is not a problem with getting old, but the problem is she has to lose her job, she has to quit this environment, because this was her way to be on her own, to be free, get her own money.
Burger: And to have fun.
Was it difficult for her to play Angelique, or for you to direct her?
Amachoukeli: I think Angelique was enjoying playing Angelique. She was playing Angelique all her life.
Burger: Sometimes it was difficult for her to play things that we wrote. Like when we wanted in the scene that she apologize for something she was unable to do it.
Theis: Impossible, she could not play "excuse me." We tried everything. She makes no compromises, also in love.
Is she happy nowadays?
Theis: She is, because now she stopped working and she has accepted it. There was a time it was a real struggle for her. Now it's a few years that she stopped working, she's stopped drinking, she stopped smoking and she's in another relationship to others, she's changing. It was really moving during the shooting because we didn't give her the script and she only knew the stories that we told her, but then when we were shooting every day, she realized what we were trying to tell through her, about aging and vulnerability. It was moving to watch her understudying it, and letting it go, be on our side. And helping us tell it.
What does Angelique do now, that's she's stopped being a party girl?
Theis: She's an actress! She's playing in movies, in Cannes.
Has she tried to marry again?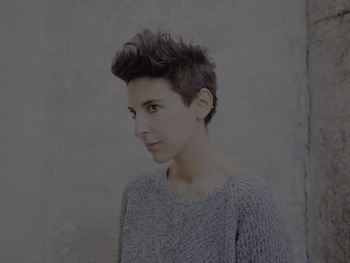 Amachoukeli: A lot of times but we won't tell.
Do you think you'll be like her at sixty, going to parties, or you see a more quiet future?
Burger: I don't have her energy!
Theis: I get tired easily. We love to party but it's true, she has a sort of endurance that is amazing. She's sixty-four now and she can stand all night. Yesterday she was at the party for the film and I had to send her home -- because she had interviews this morning -- at four-thirty in the morning! She could have stayed longer.
Can we learn something from Angelique?
Burger: Absolutely, that's why we made the movie. The three of us thought that we had somethings to learn about her and as a woman we have to learn that we can be free and do whatever we want for as long as we want. But every single person can think about freedom and autonomy and choices.
Theis: And also about frustration. She's never excusing herself and is always expressing how she feels. The fact that she expresses everything, she's never frustrated about this, this is a big freedom.
All images courtesy of the Festival de Cannes, used with permission