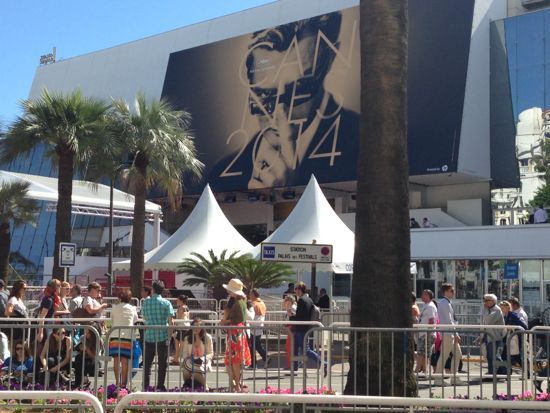 I loved receiving an email yesterday from a publicist at UniFrance films announcing that today would be "D-Day." It's so true, it feels as if everything has taken on a weird otherworldly dimension in Cannes, as if time stood still until the opening night film Grace of Monaco will kick off the 67th edition of the festival, later tonight.
Personally, I arrived into town yesterday and caught up a bit on the culture and vibe of this place, along with meeting a few favorites and even watched a film earlier this morning. The very Grace of Monaco starring Nicole Kidman and Tim Roth in fact. But more on that in tomorrow's installment.
Jury member Willem Dafoe was on my flight from Rome. When we arrived at Nice airport he was welcomed with a sign and picked up his own luggage from the same carousel as me. He's lither and more "conventionally" handsome in person than I thought. And very down to earth. I bet that's the most used cliché when talking about movie stars. But he is.
On the ride over my taxi driver finally shed light on why I always feel so welcomed in Cannes, and every time I say I'm Italian here an enthusiastic "so am I!" is answered back. Until about 175 years ago, Nice was part of Italy, till in 1860 France annexed this county. Annexing, colonizing in fact is one of the theme explored in the opening night film. But more on that tomorrow. The Italian connection explains so much about the vibe of the place. It's je-ne-sais-quoi mixed with that typical Italian dolce vita. Which brings me to how proud as punch I am that Marcellino (as Federico Fellini affectionately called Marcello Mastroianni) is featured on the poster this year. He reminds me of the best Italy has to give, and how far we have to go to regain that as a country these days. Check out an interview by Alain Elkann with Mastroianni, one that truly gets to the heart of the artist.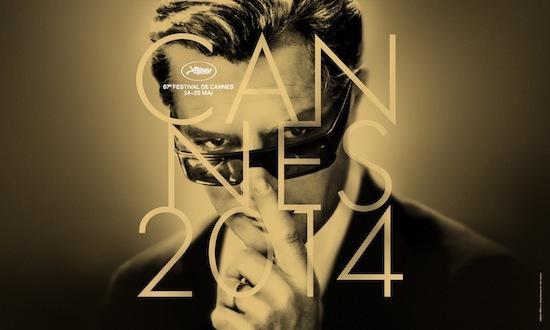 After settling into my very conveniently located apartment behind the Palais, I met fellow writer Reem Adeeb for lunch. She is working on a beautiful project, a touching tribute in book form to her Palestinian father who worked as a translator for the royal family in Saudi Arabia. We ate al-fresco at La Meissounière, one of my favorite restaurants in Cannes and caught up, over a glass of rosé, on a friendship first formed on Facebook. Who says social media doesn't bring people closer?
After lunch, we stopped for a quick manicure, and managed to avoid the passing shower, at Le Boudoir de Jenny, a pretty spot just off the Rue d'Antibes, right in the middle of shopping heaven.
Walking back to the apartment, I stopped for a baguette and cheese, some olives, and called it a day. Nothing tastes quite like French bread in France. They have really mastered the art here.
Today, after Grace, I tested out my American Pavilion membership -- idyllic! -- and had lunch with Alaa Karkouti, the mastermind behind MAD Solutions, a great concept, one-stop-shop company for films and filmmakers in the Arab world (more on them later too). Then I watched a groundbreaking film, the first from Egypt in the Cinefondation, titled The Aftermath of the Inauguration of the Public Toilet at Kilometer 375. Filmmaker Omar el Zohairy brilliantly sets Anton Checkhov's story "Death of a Government Clerk" in modern Egypt. The result? Well, cinematic magic, of course.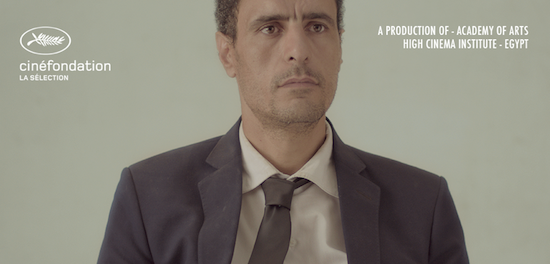 On my way out of the Palais, I managed to catch a sound byte by Iranian actress Leila Hatami, during the press conference for the Jury she's on this year. She was asked how she reconciles art with politics, being from Iran and her answer seemed a missed opportunity, in my view, to create a few waves of the positive kind. Nothing much said, that I could remember anyway. Perhaps she's tired of answering questions about politics, which are only ever asked of actors and filmmakers from "problematic" countries...
At four o'clock local time, fans, photographs and TV crews were already starting to line up to catch a glimpse of the stars later on and to cover the endless red carpet of celebrities. It will all culminate in absolute madness when Ms. Kidman makes her appearance tonight. Guaranteed. This is Cannes after all and there is no other place quite like it in the world.
Top image by E. Nina Rothe, all others courtesy of Festival de Cannes, used with permission