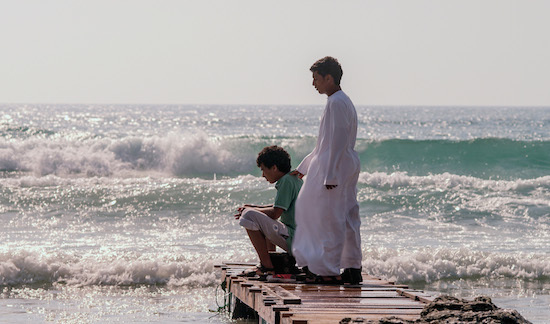 A still from Dolphins by Waleed Al Shehhi
Best way to start a day, if you're me, is to watch a thought-provoking film, like Shelter, and then interview the filmmaker, in this case actor Paul Bettany in his brilliant directorial debut. Then follow that up with an emotional meeting with an icon like Indian singer Asha Bhosle. And that was just my second morning, here at the Dubai International Film Festival.
This year, the festival feels hectic. Maybe it's me, I'm lacking the stamina. Or perhaps it's the amount of people I haven't seen in a while with whom I get to catch up while in Dubai, or the numerous numbers on films in this year's program -- 118 in total between features, shorts and documentaries -- I probably, and sadly, will never get a chance to watch, or the endless interviews with filmmakers, stars and producers I want to secure and the back-to-back press conferences I seem to be permanently late for or need to duck out of. And the parties, ah, yes, the parties. Whatever the reasons, I've hardly seen my room since Wednesday.
What is nice, in between all the running around, are the journeys of the abras, the traditional boats of the Gulf which take the guests across the Jumeirah properties. I like waking up to the sounds of the waves breaking outside my window, drinking my coffee on the balcony of my hotel room and then taking a boat ride to breakfast. It's the best life has to offer and, as a newfound friend pointed out, mine "ain't such a bad life." She's right, in these festival moments, it's downright great.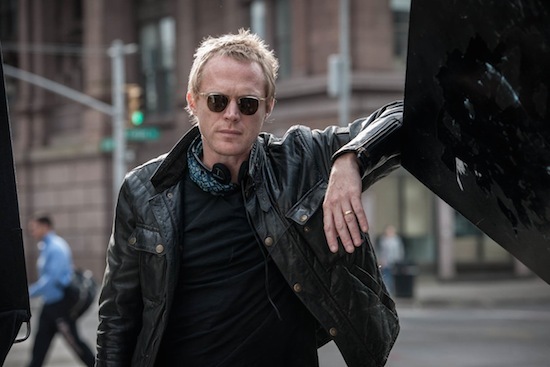 An early morning press screening of Paul Bettany's Shelter, after a full night of opening night partying was certainly a dangerous combination. The film turned out to be a great social commentary, quite engaging and very human. Bettany dedicates it to his "neighbors", the couple who lived outside his door in NYC, whom he never saw again after the disaster that was Hurricane Sandy. Starring his wife, Jennifer Connelly and Anthony Mackie, Shelter is a touching tribute to the people we often look at but never really see. I found his shooting locations, in my own backyards of downtown Manhattan and Tompkins Square Park, and Bettany's simple human telling of a very universal story, very touching. The film has stayed with me and interviewing him was a highlight.
While I sat on a roundtable with two other journalists who were much more interested in what it is like to be married to Jennifer Connelly and whether it was difficult to shoot with a celebrity on the streets of NYC, I was glad that Bettany's replies never steered very far from the message of his film and stayed on track regarding this very human story. And whenever my colleagues droned on with their boring questions, I would find myself mesmerized by the actor and director's tattoo of a red rose on his wrist, with the name "Jennifer" written across it.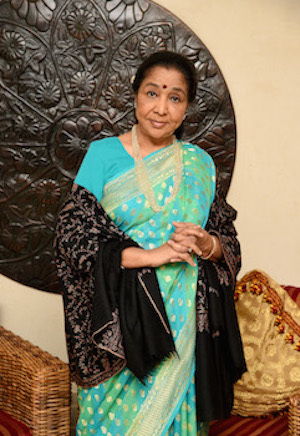 If you've ever watched a commercial Indian film, at any time in your life, then you know that where in Hollywood we have the two romantic leads fall into bed, or kiss, in Bollywood there is a melodic interlude instead. Asha Bhosle is the voice of romance in Hindi cinema and her honey-coated vocal chords have sung for the best of the best of Indian female superstars. She herself is the recipient of this year's DIFF Lifetime Achievement Award and it's easy to see, and hear, why. She's the best example of growing older gracefully, effortlessly combining grace, charisma, beauty and intelligence into one petite, but unforgettable package. Apart from being active as a singer for seven decades, she's also an entrepreneur with her own successful chain of restaurants, named Asha. One is up the street from DIFF, in Mall of the Emirates. Unforgettable on a personal level, was Bhosle serenading me in Italian, while holding my hand, as we both gushed about the other one's beautiful country.
And then more great cinema, in the form of Waleed Al Shehhi's groundbreaking Emirati feature Dolphins. DIFF chairman Abdulhamid Juma called Al Shehhi a filmmaker "ahead of his time" and I agree wholeheartedly. A film like Dolphins will need years to be completely understood for its genius. I personally imagined using catch phrases like "Waleed Al Shehhi is the Emirati Kiarostami" or even comparing him to De Sica, because I'm sure these visionary filmmakers were also misunderstood and perhaps dismissed in their early careers. It's not easy to be a pioneer, and Al Shehhi is just that, pushing his audience to switch into a different rhythm, to view his film with a different beat of their heart. After watching the world premiere of Dolphins, I was lucky to spend the rest of the evening in the company of people who had completely understood its genius. I owe this lovely, beautiful couple credit for having comprehended that I had just witnessed cinematic history in the making.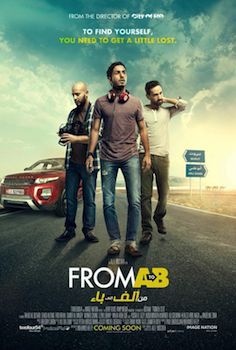 Finally, for now, I was honored to have been asked to moderate a panel called "What are the challenges of distributing Arab cinema," as part of the Dubai Film Market, because that is a concept very dear to my heart. Is it really different to distribute, and market, an independent Arab project or, for example, a French film or a Taiwanese one? And then, in the region itself, throughout the Gulf and the MENA region, why do audiences agree only on Hollywood blockbusters but can't manage to make a great Arab movie a box office hit? For me, we're about to once again witness history in the form of Ali F. Mostafa's second feature, the film From A to B, which I like to call the first true Arab blockbuster. It's not an independent film, it's not a regional story, it's an all-inclusive great tale of three friends traveling across countries and, in the process, destroying our stereotypes. I loved the film and the more I think about it, the more my love for it grows, so I was proud to sit on the panel with both Mostafa and the film's Middle East distributor, Mario Haddad Jr. of Empire International. And Mostafa's wit, spirit and great command of the stage made the discussion lively, funny and deep.
Ultimately, each time we go to the movies, we, the audience, make a choice for better or worse cinema. We make a decision that influences what gets made, what gets produced, what is distributed and shown. With social media and the click of a button, we create the best marketing any film could buy. So I say, lets exercise the power of one and make some great independent choices of a future filled with beautiful cinema.
All photos courtesy of DIFF and Getty Images, used with permission.