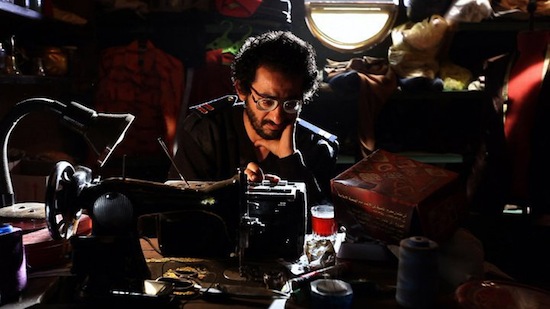 A still from 18 Days
Ismailia is a city in Egypt that is best known as "The City of Beauty and Enchantment," but also for its proximity to the Suez Canal and its soccer team, one of the best in the Egyptian Premier League, the Ismaily SC. Yet for the last 15 plus years, it has been the host town for a wonderful documentaries and shorts festival, the Ismailia International Film Festival.
This year the event runs for six days from June 4th through the 9th, and features plenty of features, short films, galas and tributes. But this year also marks the launch of a co-production platform dedicated to documentaries which in some way deal with or affect the Arab world. The festival stresses "an Arab Connection" for a project, which can range from a filmmaker, producer or writer being from the region, as well as themes, subject matter or locations which are in, from or about the Middle East. With the lovely powers behind crowdfunding platform Aflamnah also present at the festival, there's never been a better time to be a filmmaker.
The festival kicked off with a screening of Bart Layton's critical hit The Imposter and showcases some favorites like Karim Goury's The Man Inside, a tribute of sorts to the father he never knew, which actually started as a need to purge of the psychological demons children of divorce deal with on a regular basis, and Safinez Bousbia touchingly beautiful music documentary El Gusto, about a group of aging Algerian musicians who are reunited after years apart and finally play together once again, on a sold-out tour of Europe. When I talk of film as a movement to change lives, I always mention El Gusto as the most delicious example of how much good cinema can do -- in this case, for those musicians who are still, more than two years later, delighting audiences, playing concerts around the world.
There is also a gala screening of 18 Days, featuring ten stories by beloved Egyptian filmmakers from the days that changed the landscape of the world as we know it, including one by personal favorite interview the Yousry Nasrallah. And a short titled Odd, starring superstar and activist Khaled El Nabawy which will be followed by "A Conversation with Khaled El Nabawy" inside the Renaissance Cinemas.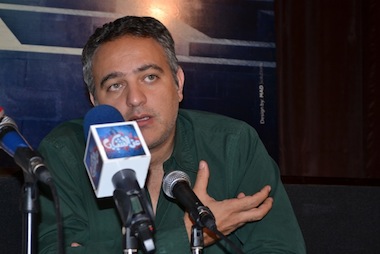 Filmmaker Mohamed Hefzy was named Festival Director of IIFF back in March, and I'm excited to see a writer and producer of his caliber at the helm. There have been recent appointments at other organizations of great personalities from within the world of Arab cinema and this marks an extraordinary turn for the industry. Hefzy is part of the creative team that is putting together what will be, mark my words, the breakout hit of next year From A To B, under the production auspicies of Abu Dhabi's TwoFour54. It's a great time to be a lover of Arab films, of Emirati films, of cinema from and about the region. I look forward to all greatness to come and to the wonders of Ismailia.
Images courtesy of the Ismailia International Film Festival, used with permission.