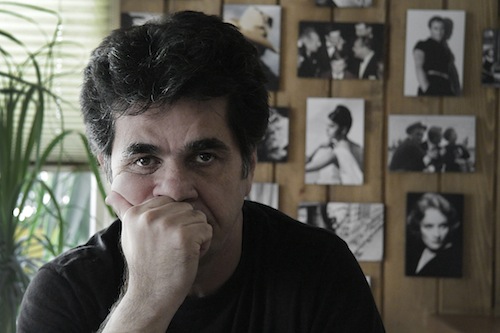 "I am Iranian and I will remain in Iran. I love my country and I have paid the price for it and if needed I will pay it again." Jafar Panahi, Nov. 12, 2010
Cinema is undeniably the most far-reaching vehicle we have at our disposal, to truly change the world. Beyond written words, television, visual art and music, it is through the multisensory, overwhelming medium of film that we can better understand our fellow humans, while also enriching our own culture and broadening our mind. Transformers and Die Hard franchises need not apply.
I deeply believe that Oscar winner Asghar Farhadi's A Separation has done more to encourage our current diplomatic dance with Tehran than any UN council or "peacekeeping" mission could ever dream of achieving. And it's because the future of our relationship with Iran (and the Middle East, North Africa region as a whole) lies not in our judgment of it, but our understanding of the country, and all its human contradictions.
It's too bad that those who fully grasp this concept, the importance of cinema in shaping people's minds, seem to most often be those world leaders with the worst intentions -- to hide the truth, at all cost.
That said, it is the best of times for Iranian cinema. And it is the worst of times. While all of the attention is on this year's Golden Globes, Spirit Awards and Academy Awards winner -- the pride in those numerous gilded statuettes perhaps the only things keeping Farhadi safe in his native Iran -- there are countless other important voices that have been exiled, jailed and silenced. One such voice is that of beloved filmmaker Jafar Panahi, responsible for such masterpieces of Iranian cinema as The Mirror, The White Balloon, Offside and The Circle.
Panahi has been in the news since mid-2009 when he was first arrested and his passport revoked. Since then, he's fought an unwinnable war with Iranian authorities, resulting in a six-year prison sentence and a 20-year ban on all his cinematic activity, interviews and travel out of the country. Iran's culture minister justifies his arrest because he, Panahi was allegedly "making a film against the regime and it was about the events that followed election." Panahi's supporters believe it is because he has criticized the treatment of women under Iran's Islamist regime and openly supported the opposition party in the 2009 elections. Whatever the reason, Jafar Panahi's immeasurable voice was condemned to be censored forever.
But the filmmaker and his friend, documentarian Mojtaba Mirtahmasb (also an A.D. on such gems as Kandahar and The Day I Became a Woman) had another plan. And that was to show the world what Panahi was going through in the days leading up to his verdict, his everyday life under house arrest, but also his recounting of the film that may have cost him his freedom -- if we are to believe the regime's version of this story. The resulting This Is Not A Film is a cinematic diary that goes beyond the headlines, and gets to the heart of the individual.
As in all heroes' stories, this clandestine film's journey is the stuff of legends. Filmed on Panahi's iPhone and a modest DV camera, it was smuggled into France in a cake, so it could be presented at Cannes.
But far from turning into a gimmick, the resulting This Is Not A Film is a deeply touching, beautifully told (and shot) story of a man who displays the kind of courage only bestowed upon those who confront adversity head-on because of their own strong beliefs, but also the kind of human vulnerability that has made him the cinematic genius that is Jafar Panahi.
From the opening shot, of Panahi at his kitchen table eating some bread, cheese and jam for breakfast while making a phone call, to his tea preparation routine, to the scene-stealing Igi, his daughter's pet iguana, through to his nearly frantic retelling of the now silenced last oeuvre, This Is Not A Film brings the audience on a tender journey, a day's visit with the man behind the genius.
"If we could tell a film, then why make a film?" he says, breaking down while narrating his protagonist Maryam's story, a tale of imprisonment eerily like his own these days.
To say that the 75-minute documentary radically changed my viewpoint on some modern-day dogmas would be an understatement and all the while managing to make me laugh, cry and relish in the wonder of Panahi's world. If there ever was such a thing, this is the film all of us need to watch, to understand the humanity behind the headlines.
This Is Not A Film opens in NYC on Feb. 29 at the Film Forum, and on March 2 in and around Los Angeles at the Laemmle.
Top image of Jafar Panahi, courtesy of Palisades Tartan. Used with permission