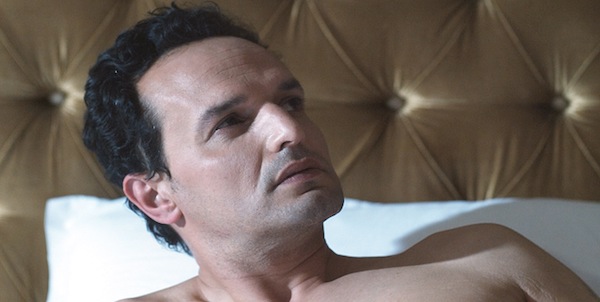 In cinematic circles, it is said that the Toronto International Film Festival -- or TIFF -- is second only to Cannes. But in terms of numbers of films presented, industry connections and stars attending, I would dare say it's too close a call. Last year, while I was there to cover a film screening and spent a record 24 hours at the festival, I was impressed by the kindness of their publicists, as well as the unbelievable accessibility to the filmmakers and actors. For such a big city, Toronto feels like a small, accommodating village during TIFF, albeit one filled to the rim with superstars, filmmaking wonders and really polite fans. OK, so they did have to call in the cavalry to hold back the crowds that gathered in front of the Winter Garden Theater for a peek at Robert De Niro, but then the elusive Mr. De Niro always requires serious police backup. He's just that big a star.
This year, TIFF 2011 offers what seemed like a zillion movies, before I finally set aside an afternoon to read through the program. There are jump-off-the-page names like Pedro Almodovar, reuniting on screen after 21 years with his star Antonio Banderas for his deranged thriller The Skin I Live In (La Piel Que Habito), George Clooney wearing the director's cap for the sexy political drama The Ides of March, fellow Italian Nanni Moretti with Habemus Papam -- his satirical take on how the Pope is chosen -- Catherine Deneuve and real-life daughter Chiara Mastroianni in Beloved (Les Bien-Aimés), Ralph Fiennes' interpretation of Shakespeare's Coriolanus and The Lady, a film where Luc Besson explores the inspiring true story of Burmese pro-democracy activist and political prisoner Aung San Suu Kyi.
Yet, perhaps more than any other year, for me this TIFF belongs to Arab cinema, to Iranian filmmakers and to stories of the displaced from MENA, which were not even half as plentiful in past editions. A fact that conveniently proves my very personal theory that cinema is a reflection of our deepest needs and, as such, could be used to create bridges where accusations and wars have so obviously failed.
Iran is well represented in the festival, through films like Chicken with Plums, the second installment of Marjane Satrapi's trilogy which began with the graphic novel Persepolis. The film is co-directed by Vincent Paronnaud and stars a deliciously multicultural cast that includes Mathieu Amalric and Chiara Mastroianni, with magical cameos by some ageless divas. Also present is Berlinale Golden Lion winner A Separation (Jodaeiye Nader az Simin) by Asghar Farhadi. The film is a kind of "Divorce, Persian Style" and offers a fascinating portrait of relationships in modern Iran. Last, but definitely not least on my list This is not a Film (In Film Nist) by Iranian filmmakers Jafar Panahi and Mojtaba Mirtahmasb. The film depicts a day in Panahi's life, as he appeals his now infamous conviction for "propaganda against the system", which carries a jail sentence and a 25-year ban from filmmaking.
I won't lie and pretend I don't have favorites in the festival, like Lebanese filmmaker Nadine Labaki's Where Do We Go Now? (Ou Halla La Weyn?). If her previous title Caramel brings you warm feelings of cinematic bliss too, then I won't have to explain why. While the film opens on a somber note with a funeral procession comprised of women carrying photographs of men moving towards a cemetery, Labaki's second feature is at once sobering, comical and uncanny.
The Palestinian, UAE, USA and Dutch co-production Habibi (Habibi Rasak Kharban) instead re-casts the popular 9th century love epic Majnun Layla (Mad for Layla) and re-sets it in modern day Gaza. Written and directed by documentary filmmaker Susan Youssef, the film boldly proposes the idea that emancipa­tion begins with the individual.
The revolutions of the Arab Spring have most certainly inspired this newfound bonanza of cinema from the region at this year's Tribeca Film Festival, Cannes, then Venice and now TIFF. No project holds more promise than the documentary Tahrir 2011: The Good, the Bad and the Politician. The film is grouped in three distinct sections, each offering insight into a country at its most public time in history, while also avoiding the reporters' tone we've now become so numb to when hearing about Egypt.
There is always space on my list for a few favorite actors, and yes, eye candy. I could pretend to find a common thread but that would simply be an insult to everyone's intelligence and I'll skip the formalities. Ryan Gosling can do no wrong in my book and after a sighting of this super hottie at a favorite NYC eatery, I've since rented and watched all his films. He's got two upcoming releases at TIFF this year, the fast-paced Drive by Cannes Best Director Nicolas Winding Refn and fellow thinking-woman's-heartthrob George Clooney's directorial venture The Ides of March.
Also on my list are A Better Life (Une Vie Meilleure), starring actor and sometime filmmaker Guillaime Canet, who captured my eye in Big Night at Tribeca FF 2011, and Lasse Hallström's Salmon Fishing in the Yemen, starring Ewan McGregor, with a script by Slumdog Millionaire's screenwriter Simon Beaufoy, adapted from Paul Torday's bestselling novel. Incidentally, Salmon Fishing also fits into the whole MENA theme I'm so interested in, so it's a double must-see for me.
For the final explanation of the puzzling title of this piece Always Brando is a film by Tunisian master Ridha Behi and chronicles Behi's saga in bringing the real-life Marlon Brando face to face with Anis Raache, a young Tunisian actor who bears a stunning resemblance to Brando in his heydays. Alas, an unsuccessful effort due to Brando's untimely death, Behi's film nonetheless is a complex cinematic meditation on power, stardom and the art industry.
The Toronto International Film Festival runs from September 8th through the 18th. Visit their website for a complete calendar of events, which include talks, industry panels and exhibits. Single tickets for the films go on sale September 3rd.
Top image from Always Brando, courtesy of Shoreline Entertainment