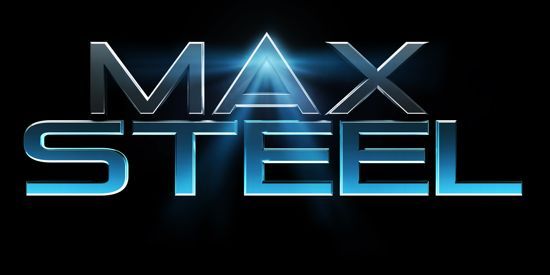 All we really need to do is watch a teenager playing a video game -- trance-like and oblivious to the world around them -- to know that entertainment, in every way shape or form, can change the way we think and act.
Personally, I found the deepest meaning of this concept last summer, while visiting a filmmaker for a piece I was writing on him. His young nephews asked me to watch The Dark Knight with them, and contrary to a promise to myself, I did. Well, those were images I'll never forget, and not in a good way. Then I turned to observe the two boys, their reactions after what was probably their third or fourth viewing of the gruesome film. I saw their light moods erased, their easy playfulness and their joy gone. The youngest left the house, went over to play with some of his friends (I could swear I heard him yelling and not just boyishly shouting) and the elder stayed behind, spending the rest of the afternoon face down on his grandmother's floor, tucked behind a coffee table, backpack on his shoulders, having a silent but very visible tantrum. I kid you not!
If I wasn't a big believer in how important the right images are at a young age before, I now am.
And this is where Max Steel comes in. To begin with, Mattel is a brand that has inspired joy and imagination in all of us. Then, Dolphin Entertainment is the go-to independent studio for great family-friendly programming. I can't travel anywhere in the world and turn on the hotel TV without catching a rerun of Zoey 101. Now, through their Dolphin Films division they are producing the first ever Mattel film to hit the big screen. Many have tried, this jump from toys to the movies, most have failed. Max Steel is the first, and with Dolphin's CEO, the Emmy-nominated producer Bill O'Dowd making sure the film honors both brands and their missions.
OK, so this interview with O'Dowd and Christine Perrin-Stocco, Dolphin's Head of International Sales & Distribution, happened in Cannes, three months ago. Yet the timing couldn't be better to post it now, I thought, since the world is in need of some good news, and the youngest generations are those feeling the biggest sense of hopelessness and loss, lost.
You see, those two boys I watched The Dark Knight with, they are Palestinian. A small but very significant detail I purposely waited to mention. Every piece of news out of Gaza, every word of hatred from both sides, reminds me of those two boys and how deeply in need they are for positive role models to even find hope in their future.
I look to a hero, Max Steel -- one part teenager, one part alien companion who combine to create a turbo-charged superhero -- to give them that, and more.
Dolphin Films is not a major studio and yet you have a major studio film on your hands, a franchise with Mattel. How does that happen?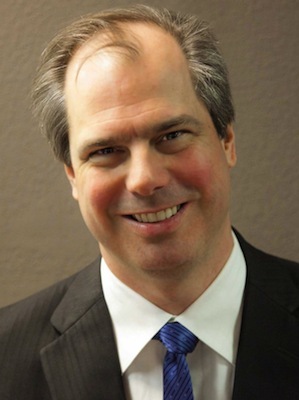 Bill O'Dowd: Prayer. I think it happened because in television we're fortunate, we're considered one of the three big television children's studios. And they wanted to work with us, Mattel, because we had guaranteed distribution -- we can guarantee the film gets into theaters. Because their frustration has been that they licensed Hot Wheels or Monster High or Barbie to a studio and these movies don't get made. Literally no Mattel movie has been made and they've been frustrated for seven years so they can't rely on the studios releasing the movies at all, let alone on a date. We could guarantee a date and because we have a good track record in television they said "oh, we will try this in film" and so we got their biggest toy and we're excited.
Why childrens', or young adults' films?
O'Dowd: We think there's a need.
Ben Winchell of A.N.T. Farm and Ana Villafañe. They're not my generation but for a teenager going to the movies, this is their dream cast. Except for Andy Garcia, he is my dream cast!
O'Dowd: A lot of women want to visit the set, if you can make it in ten days, he's still there...
My big belief is that cinema changes the world, I repeat it like a broken record. At Dolphin, you start from the target market, the time when someone can learn the most, in their youth. Do you ever think about that?
O'Dowd: All the time! Especially coming from TV. We're in 300 million homes in 100 countries, it's the same responsibility Disney has or Nickelodeon. I think also that's why Disney is so protective of their brand, and in television they describe it in one word -- "optimism." I think I can understand why, because if you betray that trust one time, you know it's damaging to the brand. We feel the same way at Dolphin. And quite frankly, our biggest belief is that we're building that brand for Dolphin of quality family movies. And that's why Open Road [co-producers on Max Steel] entered into a multi-year agreement with us for multiple pictures, because Dolphin can stand for that independent family movie. If you know Open Road, they've acquired films for their three-year history, and picked up three more at this festival, but they wait and acquire one at a time. They're buying our movies before we make them, before we announce them so that's hopefully a tribute to our brand.
At this market in Cannes, I've noticed that some of the most successful companies have a healthy mix of men and women working in close collaboration. The festival started with the jarring statement of sexism in cinema being "undemocratic" by President of the Jury Jane Campion. Christine, what do you think is the connection between you and Bill and how each of you helps to create Dolphin's success?
Christine Perrin-Stocco: Bill and I have been working together for fourteen years, and it's been an absolute pleasure.
O'Dowd: Jane Campion is right.
Perrin-Stocco: Our company is two-thirds female. As far as Bill and I go it's a great synergy. He's a great business builder and incredible financier, and I am a very socially savvy person, and very much a sales woman, so it's a good fit.
O'Dowd: It works out great. I feel for companies that don't... Aren't populated with women.
Speaking of women, what are the strong female characters in Max Steel?
O'Dowd: We have two! Max of course has a mother, a single mother, [played by] Maria Bello. That's a great relationship in the movie and then he has the girl he likes Sofia Martinez played by Ana Villafañe. Talk about giving a voice to people that aren't represented enough... We thought that it was nice to have a Latina. You never, ever, ever, ever see enough Latinas or Latinos in movies as leads. And it just doesn't reflect our current America! I want to know what was the last teen movie that had a Latino in the lead. I can't think of one. Yet one out of every two babies born in the United States is Latin. So how can this be? So we're excited about that. And it's a differentiating factor for us. Plus the fact that she's so good.
So when will Max Steel be released?
O'Dowd: January 23rd, 2015.
Logo and photo of Bill O'Dowd courtesy of Dolphin Entertainment, used with permission