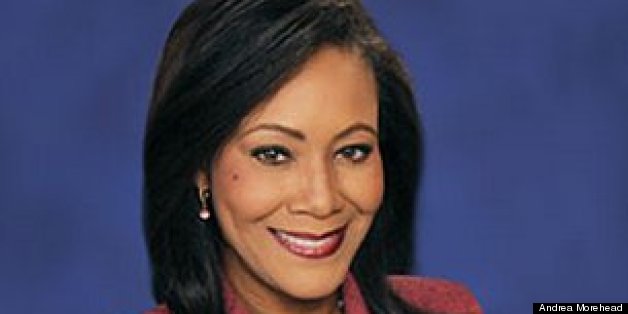 One of the challenges facing many working women is how to balance career, family and life responsibilities. Four-time Emmy winner and the anchor for Indianapolis' #1 news broadcast station, NBC affiliate - WTHR, Andrea Morehead is a role model for working women across the nation.
A former intern for media giant Ted Koppel, Morehead has interviewed President Obama, First Lady Michelle Obama, Secretary of State Hillary Clinton and many others. She has covered two Olympics and Super Bowls, an NBA Championship and a Presidential Inauguration. In 2013, she was the commencement speaker at Anderson University, where she was awarded the Doctorate of Humane Letters. With husband and businessman Archie Allen, Morehead also leads Clover Lane Media, a multimedia production company.
In addition to delivering the news at 5 p.m. and 11 p.m., Andrea also gives back to the community by serving on the boards of several local organizations. \And she always finds time for her brilliant young son, Ean James.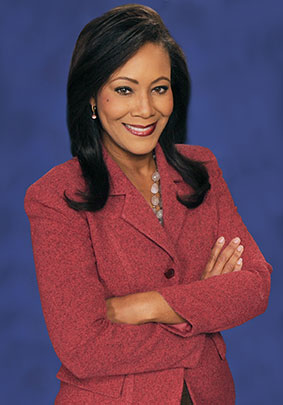 Anchor Andrea Morehead, NBC affiliate - WTHR (courtesy of Andrea Morehead)
I'm honored Andrea Morehead could share some advice for other busy moms and her thoughts on early education.
Earl: What do you like best about being a mom?
Andrea: There are so many things I love about being a mother, including watching his mental acumen grow and his vocabulary expand; his confidence to engage in new experiences; and his desire to do well in school and sports. But the best thing I love is hearing Ean, with his sweet voice, call me "mommy." Three months before we married, we were told we would never have children. Six months after we said "I do," to everyone's surprise, including the doctors, we conceived. When he says "mommy," my heart melts. No matter how tired I am, I make myself available to him for any and everything, as we never forget that he wasn't supposed to be here -- we've been granted a gift. His name means "God is Gracious." We take great delight in following in the footsteps of our parents to aid in Ean's development to become an intelligent and compassionate man of character.
Earl: What are three points of advice you would give other parents who manage busy schedules?
Andrea: My advice is:
1) Be creatively selective about work-related events during personal time. I attempt to only accept speaking engagements, etc. when Ean is at school. My weekend public appearances have been scaled back considerably. I also accept family-oriented events in which both my husband and Ean can attend and participate.
2) Maintain routine "date nights" with your children. I have two nights a week when I have the opportunity go home for dinner. Ean knows that Monday and Wednesday nights are "mommy nights" and after our family dinner, I give him a bath, read him a book and we watch the first 15 minutes of "The Voice" together before I tuck him into bed after prayer. I remind him before he leaves for school in the morning about "mommy night" and it gives him something to look forward to all day long. It makes him feel special.
3) Make every day activities and errand runs both fun and learning experiences. Ean loves to go to the grocery store as we teach him about new foods and how to use them in recipes. Activities that reinforce reasoning and identification principles can be used while driving, which is always a good time to turn off the radio and communicate with your children.
Earl: As a national education reformer and Founder of the Phalen Leadership Academies, I am a big advocate for parental involvement in schools. Why do you think it's important for parents to be involved in their child's education?
Andrea: I believe a child's primary teacher is the parent. School teachers are a complement to parental involvement. Children have to understand that parents and teachers are part of a team and we're always in constant communication with one another. We want to make sure that our child is progressing and meeting, if not exceeding, every developmental and educational milestone for his age. Our close involvement in our child's education sends Ean a message that mediocrity is not accepted and we expect him to achieve. It also sends a message to his school's staff and teachers, that we are totally invested in them and support their efforts to meet his educational needs.
Earl: I think it's crucial that we always highlight great parents and effective teachers. Who was one of your favorite teachers and why?
Andrea: One of my favorite classes was etymology taught by Joan Duc at Highland High School in Anderson, Indiana. She was also my high school journalism teacher and yearbook staff director. While I knew at an early age that I wanted to be a journalist (after spending years of Friday nights watching Barbara Walters on 20/20), my first introduction to writing, copy editing and photography was with Ms. Duc. She not only taught me the fundamentals, but she was a motivator, an encourager, and now a friend. I have the privilege of working in an industry that I am passionate about because she always taught us "you can be anything you want to be." I'm now living my dream with purpose, passion, and pride in my hometown, thanks to Ms. Duc, but most importantly, my first teachers, my parents -- Professor James Morehead of Anderson University and Mrs. Jean Morehead. They taught my sister Amie and me the five P's -- Proper Preparation Prevents Poor Performance. It's my mantra for success.
Four-time Emmy winner, anchor Andrea Morehead can be seen nightly at 5 p.m. and 11 p.m. on the NBC Indianapolis affiliate WTHR Channel 13 Eyewitness News.