While we often read heroic stories of men making major career changes with phenomenal results, we rarely read about the many dynamic women who chart a similar course.
Terra Smith, a graduate of Columbia Law School and a former lawyer at Skadden, Arps, Slate, Meagher & Flom, has spent the last 2 years as the Chief Operating Officer with Summer Advantage USA.
Summer Advantage USA is one of the nation's few research-based summer learning program that impacts student and school district performance. Under Terra's leadership, participating students called "scholars" have seen dramatic gains in reading, writing and math.
State test scores for third-graders in Indiana increased nearly 16 points in language arts and 12 points in math. Superintendent of Decatur Township, Don Stinson, noted "Those are real numbers and Summer Advantage is a huge part of that improvement."


Chief Operating Officer, Terra Smith Courtesy of Summer Advantage USA
As Chief Operating Officer, Ms. Smith leads HR, Development, IT, Programs and Outsourcing. I was happy Attorney Smith had time to share her thoughts.
1. What inspired you to join the nonprofit sector?
It really all starts with my sister - she has a developmental disability and has been the absolute inspiration for my family's philosophy of responsibility and dedication to service and community. So, my introduction and commitment to the sector really began when I was about 9 years old and I began to serve as a volunteer in a program that my sister attended for exceptional children.
From that foundation, I became a lawyer with the ultimate goal of helping people and making a positive difference in their lives. I left the practice because of a belief that I needed to work in a space that allowed me to have a more tangible and positive impact on the lives of others. And, ultimately, I joined Summer Advantage because it gives me the ability to (and great reward of) helping to make the lives of thousands of children better - I am still amazed by the work that we get to do.
2. Summer Advantage USA has had some incredible results. Can you share some of the most recent results and how those outcomes were created?
Absolutely. Through the hard work of our scholars, parents, teachers and leaders, our scholars gained 3 months skills in mathematics and 2 months skills in reading. By providing an accelerated curriculum bolstered by rigorous instruction, engaging enrichment activities and supportive adult mentors, our scholars excelled in an environment that promoted learning, confidence and healthy social development. Our community is incredibly excited about the academic results and the overall gains that our children made.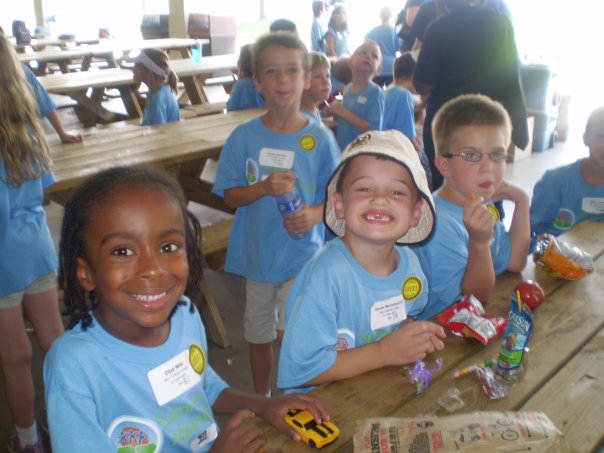 Courtesy of Summer Advantage USA
3. What advice would you give to other nonprofit leaders?
Know that you are making a difference. In whatever capacity that you serve, know that you are helping to make your community, this country and this world better. If you are able to stay keenly focused on that, you can continue to make incredible, life-changing, positive impacts and inspire those around you to do the same.