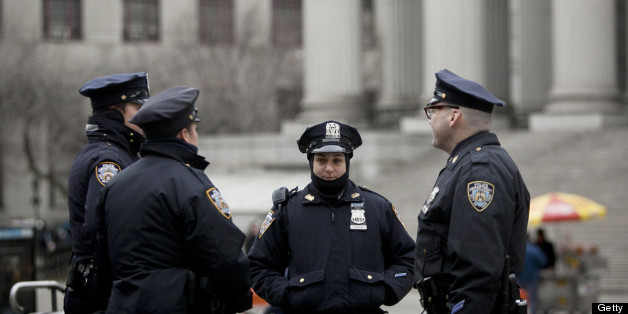 George Zimmerman's stout defenders continue to blow off any charge that he racially profiled Trayvon Martin. They say that the slew of 911 calls often cited as proof that he made as a neighborhood watch captain to police in which all the alleged suspects were black males were either a relay he gave police of descriptions given by others or that there was actual criminal activity engaged in by the suspects that warranted the relayed racial description. The obvious point is that to call Zimmerman a serial racial profiler and that Martin was another victim of his penchant for profiling is crass race baiting. That's the wrong debate.
Zimmerman didn't target Martin solely because he was out looking for a young black male to stop, follow or harass, or do his duty as a one-time watch captain. But the undeniable fact is that Zimmerman did see Martin as a possible criminal suspect whether he did anything suspicious to warrant that, and he didn't. This is the elephant in the closet problem in the eternal debate over whether Zimmerman and police target black and Hispanic men in street stops under the guise of fighting crime. Police do stop tens of thousands of black and Hispanic every month on the nation's streets and they are far more likely to be stopped than white men.
Zimmerman's defenders deny racial profiling was the issue in the Martin killing. Yet they have no credible answer to two crucial questions about these stops. One is that the overwhelming majority of stops result in no arrests, or even citations. And no weapons or drugs are found. New York City has continually topped the list of big city police departments that make the highest number of unwarranted street stops. A study of the city's study and frisk policy shows that only a small fraction of those persons stopped were arrested. The studies also found a comparable low number of arrests in relation to the high number of street stops in every other city. The fallback argument of New York police officials is that since black and Hispanic males supposedly commit a majority of the violent crimes, specifically murder in the city, and that the murder rate has plunged, the stops are the main reason for the plunge. But this is a nonsensical argument on two counts, most of those stopped have not been accused of any crime, let alone committed a crime, so where's the correlation? The other is that homicides in nearly all major cities have plunged during the past decade, and that's in cities where there is no in-your-face systematic target of young black and Hispanic males for random street stops, such as New York.
The other troubling and largely unanswered question is why many of those who have been stopped have been prominent black and Latino professionals, business leaders, and even some state legislators and House representatives? The susceptibility of even celebrated black men to be hauled off when there's even the slightest suspicion, mistaken or otherwise, of criminal wrongdoing has left many police officials red-faced with embarrassment when they realized their goof.
Before the 9/11 terror attacks, civil rights leaders had made some headway in drawing public attention to the fight against racial profiling. In its report "Police Practices and Civil Rights in America" issued in 1999, the Civil Rights Commission called on police departments to immediately fire any officer guilty of racial profiling. The Justice Department initiated investigations of police departments in several cities for civil rights violations, mostly against young black and Latino males. It brokered consent decrees with city officials in Pittsburgh and Los Angeles to rein in the blatant, and well documented abusive practices of police departments in those cities in those years.
There was some hope that Congress would finally consider passing the Traffic Stops Statistics Study Act introduced by Michigan Democrat John Conyers in 1999 and 2000. The bill required the Justice Department to compile figures from local police departments by race on highway traffic stops. The data would document why a driver was stopped and whether an arrest was made or not. The Justice Department could use the figures to determine how pervasive racial profiling was. The bill did not force local police agencies to collect data and imposed no sanctions on those that refuse to compile stats.
The Conyers bill has been still born in Congress for decades. President Obama has twice lightly hinted that the issue of racial profiling is something that his administration may revisit in the future. He has even urged congressional leaders to follow suit and reexamine the issue, again at some unspecified point in the future. He revisited it again in his remarks on the Martin killing, but so far that's where it was left.
Zimmerman apparently thought he was being a good community anti-crime watchdog, though he had absolutely no authority to be that. When he saw Martin walking that fateful night racial profiling was not the issue with him. He just saw another young black man that he thought needed to be watched even though there was no justification for it. And this is what put Martin and countless other young black males in perennial harm's way whether it's called racial profiling or not.
Earl Ofari Hutchinson is an author and political analyst. His new ebook is America on Trial: The Slaying of Trayvon Martin (Amazon). He is an associate editor of New America Media. He is a weekly co-host of the Al Sharpton Show on American Urban Radio Network. He is the host of the weekly Hutchinson Report on KTYM 1460 AM Radio Los Angeles and KPFK-Radio and the Pacifica Network.