The savage, anti-gay beating of Brandon White was not only caught on tape; the video went viral. The 20-year-old victim did not initially report it, out of fear of retaliation. Then, at one point, reports surfaced that the attackers may have been "on the down low" and that the attack may have been to keep Brandon silent. Then, in another recent incident, lesbians were accused of beating up a gay man. This made me wonder: is the down low the new so-called "Twinkie defense"?
Remember the Twinkie defense? The media started using that phrase during the trial of Dan White, after he murdered San Francisco city supervisor Harvey Milk and Mayor George Moscone. White's defense lawyers said he acted out and killed the men after suffering from depression and eating Twinkies and other sugary foods. And the defense worked: he was only convicted of the lesser charge of voluntary manslaughter.
So if a gay, lesbian, bisexual, or transgender (LGBT) person is brutally attacked, can it be prosecuted as hate crime if the attackers are also LGBT or on the down low?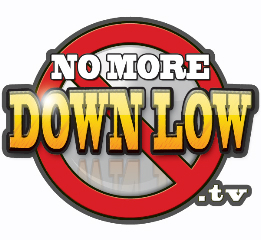 NoMoreDownLow.tv is a series focused on LGBT issues important to the black community. In our new episode, our correspondent Mark Noble investigates the Brandon White case, which has even gotten the attention of Congressman John Lewis.
WATCH:
After the segment on Brandon White, the episode then introduces Derrick Rutledge, First Lady Michelle Obama's makeup artist. Derrick has worked with Oprah Winfrey, Patti LaBelle, Yolanda Adams, and more famous faces. We'll also introduce you to bisexual poet and spoken-word artist Yazmin Monet Watkins. She talks about her new book and busts bisexual myths. And finally, NoMoreDownLow.tv introduces you to the Black LGBT Project, featuring black LGBT artists including Greg McNeal, Shaunte Johnson, Duane Paul, and C. Jerome Woods, among others.
Find more news segments focused on black LGBT issues, visit www.NoMoreDownLow.tv or our YouTube channel, youtube.com/NoMoreDownLowTV.