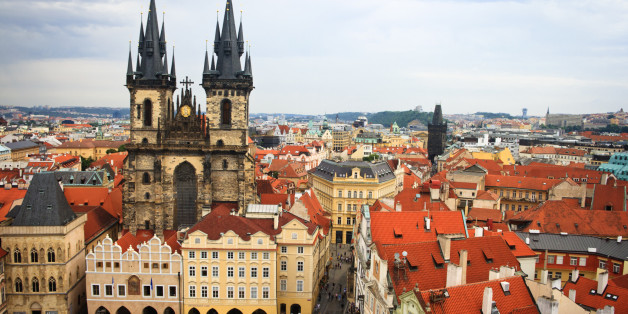 From parks to pubs, tours to theaters, markets to music and more, we've got the insiders' scoop on the best Prague to-dos straight from those in the know. We asked over 30 influential locals to share their favorite things to do in the Czech Capital, meriting a list that (in our not-so-humble opinion) outshines even the guide books. So if you're ready to experience Prague like a local, without further ado, here are 34 unique city secrets to appease your adventurous hearts!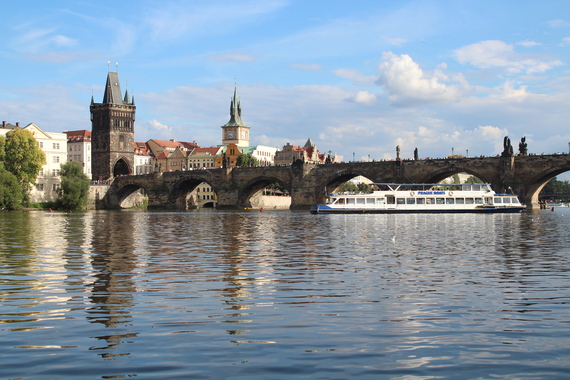 1. "Not too far from Lesser Town Square and very close to the famous (and busy) Wallenstein Gardens, discover a hidden park right in the center of Prague, Vojanovy Sady. This little gem offers a unique opportunity to relax in a tranquil and well-maintained green reserve housing a muster of local peacocks." - Jan Purkrábek from expats.cz
2. "The thing I love most about Prague is that it's possible to walk long distances (of 12 km or more!) encountering amazing cafes which provide inspiration for writing, drinking and eating well all along the way!" - Sagar Rakin from Youth Included
3. "One of my favorite things to do in Prague is to sit by the river with a beer at Bajkazyl, as the sun sets, with some live music. Simple tastes." - Alasdair Bouch, musician
4. "I love Prague mainly because of our great parks. Lucky for me, my favorite (Stromovka) is just 15 minutes away from my flat. I go there for strolls and duck-feeding quests." - Irenka Micková, Go Viral
5. "No matter the season, a 'must' in Prague is Choco Café, a family-run chocolate factory and cafe serving 50 flavors of European-style (aka: thick) chocolate - my personal favorite is the chili chocolate. The traditional hořické trubičky are also to die for!" - Mirka Charlotte Kostelkova from Eating Prague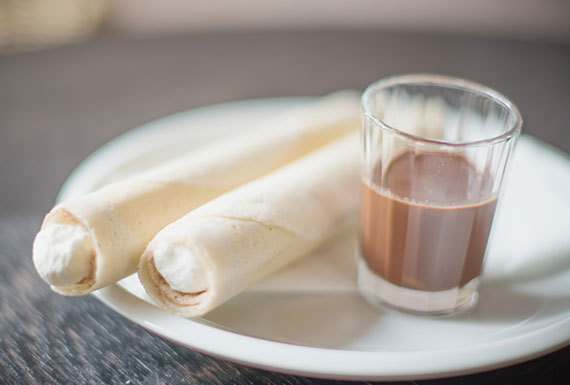 6. "My favorite thing to do is go to Náplavka in the summer, get some freshly squeezed juice or a beer, sit around, enjoy the breeze from the river and stick around till the late hours to hear some great music as there are so many bands playing (and no cover charge). It's such a hip, cool, laid back place." - Rosťa Sikora from Mosaic House
7. "Head to Nebozizek and enjoy a beautiful panoramic view of Prague with some excellent food and drink. And visit the nearby grotto." - Martin Tidmarsh, musician
8. "My favorite thing to do in Prague is meet friends for beer in a 500-year old basement pub and talk about things that make us laugh ridiculously before we spill out into the street and get lost walking on ancient cobblestones. - Steve Knots, musician/DJ
9. "When I'm with my daughters, I get a La Boheme coffee at Sklizeno on Vodičkova St. then head to the Franciscan Garden playground. When it's just me, I can't resist browsing antique books stores for vintage movie posters and kids' books - my favorite is Antikvariát Aurora on Spálená." - Elizabeth Haas from expats.cz
10. "Vyšehrad. Walk (or run!) along the ancient walls of the fortress for incredible views of the Vltava river and the city." - Ondřej Lunga from Trigger Point Performance Therapy
11. "In the summertime, pack a picnic full of delicious goodies, wine, and guitars, then head to the grassy hill in Riegrovy Sady to people-watch, play music, and catch the sunset view over Prague castle." (Be on the lookout for the infamous Speedo/fanny pack rollerblader. Yes, he does exist.) - Christina Hicks from Radio Free Europe
12. "Head to Stromovka, the most beautiful park in Prague. In the summer, rent Rollerblades or a bike and blend in with the active locals, dog walkers and mothers with strollers; afterwards, chill out in a beach chair or a bean bag sipping on the tastiest beer ever. In the winter, grab a cup of mulled wine and just stroll around. The park is just a 10-minute tram ride from the Charles Bridge." - Přemek Veselý from Tempo Allegro
13. "My favorite thing is to enjoy one of the many '80s clubs and bars in Prague... Czechs love their '80s heroes! - Kristýna Svobodová from Mosaic House and La Loca
14. "My favorite thing is to ride my bike along the river and have a drink at Náplavka during a hot summer night after. In good company of course!" - Jana Kolarikova from Internations Prague
15. "Let's all be honest, the real reason why we visit or even live in Prague is because of the amazing architecture that has literally been built on top of itself throughout the thousand-year history of the city. One of my favorite journeys begins at the top of Wenceslas Square where the proud statue of King Vaclav sitting astride his horse, watches over the daily hustle of locals and tourists alike. Heading down the square past Můstek and toward Old Town Square, I am swept up by the vibrant energy of the city and yet never feel overwhelmed as the incredibly ornate buildings guide me along the cobblestoned streets. People-watching is a particular favorite activity of mine as I enter this 700-year-old square and continue to the ever-fashionable Pařížská Street. Past the stolid Intercontinental Hotel and across the Vltava river, the lush hillside that borders Letná awaits. I feel exhausted and exhilarated as my journey nears its end. Once I have achieved this city trek, I partake in a refreshing Czech lager, while absorbing the beautiful and unbeatable views of the city I just trudged through. It is an unforgettable walk with a tasty, refreshing reward at the end." - Brett Ira from ACO Industries

16. "Enjoying morning coffee while strolling through the farmers' market at the picturesque Jiřího z Podebrad." - Mishka Plesnik from Yelp Prague
17. "The best way I can think of to spend a pretty day is to hop on a bike. Follow the eastern bank of the Vltava river south past the National Theater and keep on going as long as you can (actually pretty far). Or head off in the opposite direction: from Stromovka Park, cycle in the direction of Prague Zoo, cross the river and turn north toward Germany." - Mark Baker, independent travel writer
18. "I love to go to the farmers' market at Jiriho z Podebrad on Saturday morning with the kids and have a cup of hot chocolate at Antonin bakery or at the Caveau." - Gilles Oulevey from Mooo Living
19. "Let yourself in on a best-kept secret: classical concerts at The Atrium. Musicians from the pricier venues 'downtown' also perform, up close and personal, in this small, repurposed chapel in Prague 3, and for roughly the price of a Big Mac." - Mary Matz from Opus Osm
20. "For your dark side: meditate upon Anna Chromy's spooky sculpture of the ghost haunting Don Giovanni, outside the Theatre of the Estates. To lighten up, stroll over to Senovážně Náměsti: 5 of Chromy's life-size bronze musicians dance on tiptoes." - Mary Matz from Opus Osm
21. "Take the cheap seats near the ceiling, or spring for a private box - you'll enjoy top performances at The Theatre of the Estates (Stavovské Divadlo). Mozart premiered Don Giovanni here in 1787, and you can still feel his presence in this plush blue jewel box of a theater." - Mary Matz from Opus Osm
22. "A real Czech lunch at Lokal Inn - great soups and filling dumpling and meat dishes. Spend the night there too in their wonderful attic rooms overlooking the Charles Bridge." - Steve Gove from Prague Fringe
23. "Exploring the rapidly growing and changing beer scene in Prague is by far my favorite activity. With so many small breweries and good beer pubs, there is always a new beer to try and a new friend to make." - Aaron Johns from Taste Local Beer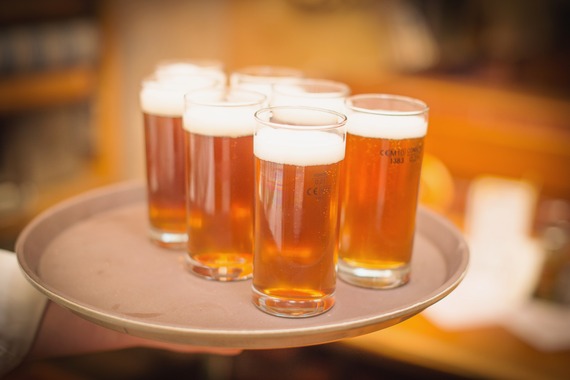 24. "I like walking along the hidden streets of Prague. My favorite is along the street Nový Svět (New World), through Petřín Hill and to Arbesovo náměstí. Walking along Kampa park overlooking the river is awesome." - Libor Šulák from Good Prague Tours
25. "I know it sounds cheesy but when I go to watch football in a bar in Týnská with my mates, I walk from the metro station and through Old Town Square. Even after living here for 11 years I'm still so impressed by Týn Church and Old Town Square." - Andy Hunt, freelance graphic designer
26. "Explore the magical labyrinth of Cross Club, a truly DIY place which looks like Jules Verne meets cyberpunk. Non-commercial music, cheap prices, relaxed attitude towards weed smoking, and quite a nice selection of snacks in the café upstairs - but most of all, a really magical interior." - Adam Zbiejczuk from BabelGuide
27. "Want to get the feeling of "underground" as it might have looked like in the '80s? Visit Unijazz. Just next to the Václavské náměstí, on the fifth floor you will find an apartment made into a pub / reading room / event space. Run by genuine old-timers, it hosts a mixture of drunks, hipsters, chess players, foreigners and philosophers. You can have a date, connect to wi-fi and work, drink alone or in a team - all with the atmosphere of the olden days." - Adam Zbiejczuk from BabelGuide
28. "Finding new ethnic food restaurants in unexpected places serving less usual dishes, such as Banh Mi Pate stall on Spalena street corner." - Jan Macuch from Prague Post
29. "The top of Vítkov Park is a gorgeous place to watch the sunset. Take a walk or bring some snacks and grab a spot beside the stairs to watch as the whole city is bathed in color." - Auburn Scallon from Eating Prague Food Tour
30. "There is nothing I love better then spending a day in Prague visiting bazaars and Antikvariats (used book stores) as I always find a must-have item; fabulous finds are bountiful in Prague, and the prices are still very reasonable." - Karen Feldman from ARTĚL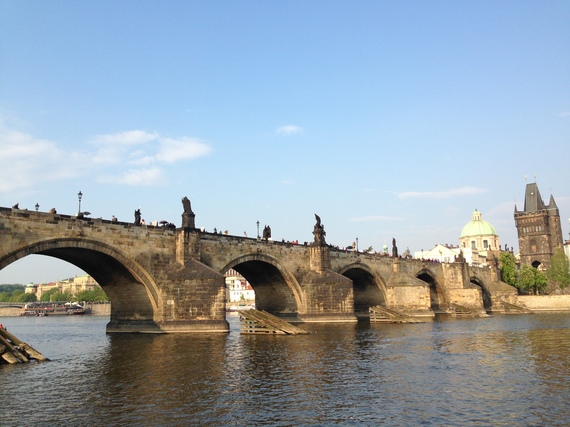 31. "Bistro Rybárna. It's a bit tricky to find (and doesn't look great from the outside) but well worth it for a true local experience and a great lunch. Tucked in the Nusle neighborhood, next to the produce and clothing markets, this locals' lunch haven serves a cafeteria-style menu (fresh, cheap and with generous portions) with a Vinárna (wine bar/shop) too." - Jana, Dana, Marketa and Edita, local English students
32. "I love to meet new people from all around the world and show them our beautiful city - during daytime I show them the off-the-beaten-track spots and in the evening I take them to our new local bar crawl - there I can be sure that we have a great time out." - Radek Kuklik from Prague Bar Crawl
33. "Nobody believes me but taking a tour of the Old Waste Water Treatment Plant (Stará čistírna odpadních vod) in Bubeneč is amazing - a surprisingly beautiful feat of subterranean civil engineering from the beginning of the 20th Century. And no, it doesn't smell. (For a sewage-themed day out, you could combine it with a visit to the chamber pot museum near Náplavka.)" - Sam Beckwith from Prague Pig
34. "The best thing to do in Prague is to have a great walk from morning within the city center, enjoying the tiny streets and people around, sit for lunch in Thai restaurant Modrý Zub for nice noodles, continue for a coffee with ice cream in Angelato, and walk all the way to the Prague Castle till the sun goes down." - Katerina Batueva from Youth Included
This post originally appeared here on the EatingEuropeTours.com blog.