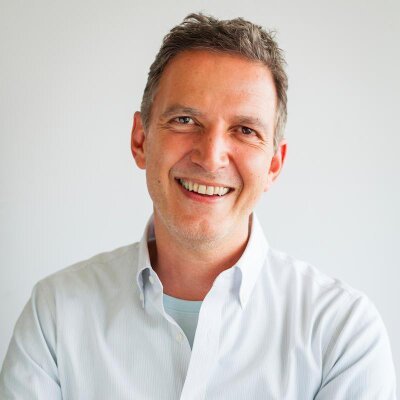 On November 15, we--the TEDxYouth@OrdinanceRoad Team--organized our first TEDx event to mark TEDxYouth day 2014, and it was a great experience for us and all attendees. Since 2009, the TEDx Program has offered individuals and groups around the world the opportunity to share in this same experience as they host local, self-organized TED events for their communities.
Mr Jay Herratti is the new Executive Director of the TEDx program and he brings to the program his passion for all-things-digital added with years of experience as a CEO, board director, strategist, and leader.
In course of this stroll, we discussed his passion for ideas, his plans for the TEDx program, and TEDx events in Africa. Here's our conversation;
Ebenezar: TEDGlobal 2014 held in October, and just like every TED event, there were many ideas worth sharing. I presume this was your first TEDGlobal event since you became Executive Director of the TEDx program, right?
Jay: This was my first TEDGlobal experience, and it was TED's first time in Rio as well...
Ebenezar: Wow really? That's cool. So what was the experience like for you, and what ideas did you take away from this year's event?
Jay: The energy and excitement were palpable. It was a great first foray into the TED Conference experience and inspiring to meet people from so many different countries - this was one of TED's most international gatherings, with about 70 countries represented on and off the stage. The big takeaway for me was that our world is facing many challenges, but individuals with vision and passion are driving impact and making change, and that was inspiring.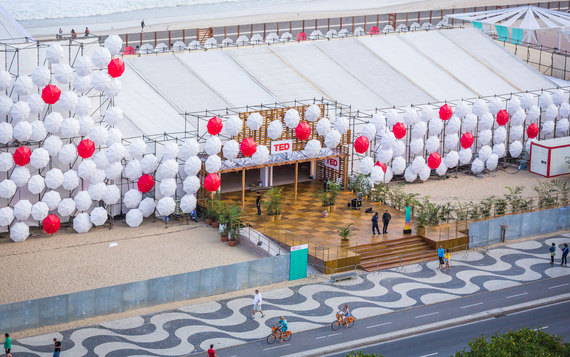 (TEDGlobal 2014 held in Rio)
Ebenezar: TEDGlobal wasn't your first contact with the TEDx community though, you met about 300 TEDx organizers during the TED Salon event in Berlin early this year. What do you think about the stories you heard from different TEDx Organizers from all over the world?
Jay: Yes, I met about 300 organizers in Berlin and about 150 in Rio. What continues to impress me with our community is the incredible diversity of people and experiences. It defies any grouping or categorization. Our organizers are drawn to the TEDx platform for different reasons and they make impact in different ways. Whether it is an impact they made on one student who walked up to them, or the mayor of the town who took notice, each story holds a special place. I am most touched by how each organizer adds a local flavor and personal stamp to each event.
Ebenezar: Awesome stuff, really awesome. The TEDx Program began in 2009 and so far statistics say, an average of 8 events occur each day in 167 countries, and that is really massive. But, do you see hope for more expansion?
Jay: Though I only recently joined TED, I can say that we never could have imagined the amazing growth that's happened since the program launched five years ago. The goal with TEDx has always been to give communities the opportunity to spotlight the local voices that are innovating and effecting change.The beauty of TEDx is that it has been organic, and we are going to let the community guide us on where and how much we need to grow.

Ebenezar: November 20th is Africa Industrialization day and so I'll like us to talk a bit about the TEDx program in Africa. In recent time the awareness of TED has grown a lot on the African continent and we also know that non-profits are really having a hard time surviving in Africa. What do you think are the prospects of this program on the continent?
Jay: Since 2009, there have been 591 events in Africa alone - from Tunis to Kibera to Johannesburg. Given the size and geographic and demographic diversity of the continent, it's an important place for TEDx. In particular, sub-Saharan Africa is a focus for us. We worked closely with the Gates Foundation to establish a scholarship program where we bring TEDx organizers from the region to TED conferences.
Our goal over the next year is to seed major TEDx events in cities across Africa -- similar to the current events we already have like TEDxCapetown, TEDxJohannesburg and TEDxSoweto. In areas that are economically disadvantaged, like Kibera, we're distributing TEDx in a Box, which gives individuals in developing communities access to all the resources they need to organize a TEDx event, packaged in a portable box.
Ebenezar: Wow, that's interesting...
Jay: Yeah, we've seen the program get lots of attraction in Africa and hope that growth there will continue.
Ebenezar: One major challenge many TEDx organizers, in Africa and around the world, face is the challenge of getting sponsorship for their events. I don't know about other organizers, but in course of organizing TEDxYouth@OrdinanceRoad I had sleepless nights; thinking deep on ways to raise funds for the event. What's your advice in this regard?
Jay: We recognize that sponsorships can be difficult to secure for TEDx events, both large and small and around the world. We encourage TEDx organizers to draw on the impact stories that make their events unique when pitching sponsors. How did/will your event impact the local community? What will be the takeaways for attendees and sponsors? By creating a greater context for your event, it helps to highlight why it's relevant now. It's also important to show that TEDx is about more than just a one-day event; it's about building a local community that lives on beyond the event date.
While asking for money can be very challenging, doing it well is a valuable and important skill that organizers will then use in other areas of their lives.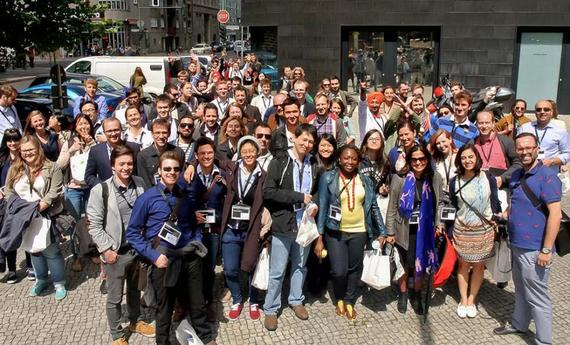 (TEDx Organizers pose for the camera at TED Salon 2014, Berlin)
Ebenezar: Very true, Now let's talk about you a bit. Before TEDx, you were already an accomplished CEO, strategist, board director and thinker with so much experience in the digital world. How much of this do you hope to bring into the TEDx program?
Jay: If I have my way, it will be ALL of it! The TEDx program is full of interesting challenges, in areas of community building, international development, strategy, technology, and of course operations. One of my first priorities with TEDx is to implement technology and digital systems that will allow organizers to better collaborate, share knowledge, and interact outside of their events. Technology and the right collaborative tools can help us unlock the full potential of our global community.
Ebenezar: That'll be great. I personally support the idea of building a more cohesive global community. So, what inspired you to take up the job as Executive Director of the TEDx Program?
Jay: The opportunity to work with an inspiring global community to advance ideas that make a positive impact on people's lives. It is simply hard to resist!
Ebenezar: It sure is, and so is a TEDx License (Haha). Finally, I'll like to ask a very funny question. What's your favourite TED talk of all time?
Jay: Well, let me give you a funny answer... There is not such a thing for me. I watch many, many talks, and I am touched, moved and inspired by many of them. I resist the notion that there has to be one favorite talk. To me, the beauty of TEDx and TED Talks is that depending on what's happening in your life or what type of curiosity inspires you, and in some case what you're open to hear, determines how great a talk is. Oh, and the performers and artists - so many great ones!
Ebenezar: Yeah right? So many.... Do you see yourself giving a TED talk soon?
Jay: I gave an update on TEDx at TEDGlobal and I will do the same at TEDxGateway in Mumbai, India, on November 2. Will I give a TED Talk? While I have no plans for one right now, I would say 'why not?' because TEDx is about doing things you did not think were possible, so I'll embrace that wholeheartedly.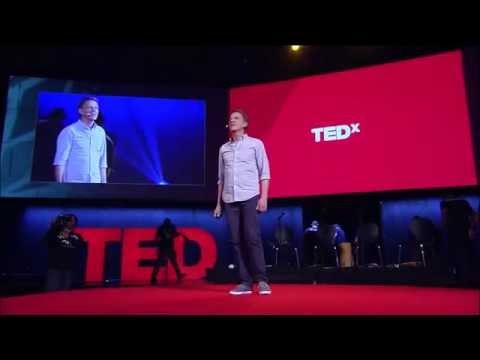 (Jay giving an update on TEDx at TEDGlobal 2014)
Ebenezar: I'll surely be looking forward to that. Many thanks for coming on the stroll, Mr Jay.
Jay: You're welcome Ebenezar.
For more about Jay and the TEDx Program, you can follow him on twitter @JayHerratti or visit TED.com
(Images Credit: twitter.com/jayherratti; Draft; Ted; Richard Hsu; World Tech)
Thought to Remember: "Respect and obey the LORD, this is the beginning of Knowledge..." (Proverbs 1:7, CEV)