According to a recent Reuters article, Facebook inadvertently exposed the email addresses and phone numbers of approximately 6 million people to unauthorized viewers due to a glitch in the way data was archived. With the proliferation of companies and governments joining the online world, cyber attacks are the new fear that has governments and the private sector scrambling!
But what if your small business doesn't have the resources to protect against cyber threats?
Is your business data safe?
Are small businesses aware of data breach vulnerabilities and cyber attacks?
This infographic designed by Now Sourcing, Inc. and provided by payment and merchant services solutions provider, Merchant Warehouse details what to look for!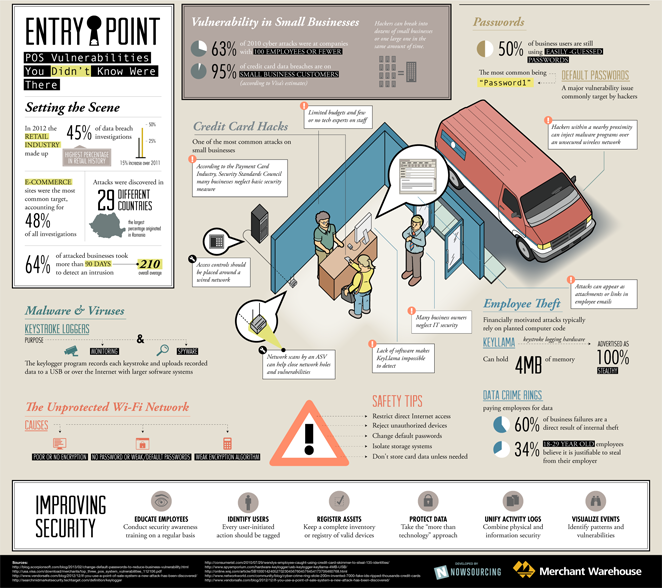 Brought to you by Merchant Warehouse

As always leave your comments below in addition to sharing with your social network!