Entrepreneurship and leadership isn't always directly related. Many small business owners struggle with the relationship because they're passionate and perhaps experienced about their idea but as famed VC and Founder Collective Managing Partner, Eric Paley states "Great entrepreneurship is in the execution." Both skills can be intuitive to the entrepreneur but more often than not the skills are derived from past experiences.
Whether you're a fan of Malcolm Gladwell (and his book Outliers) or not, chances are you've heard the reference of the 10,000 hour rule! In essence, achieving greatness requires an enormous commitment to time -- approximately 10,000 hours.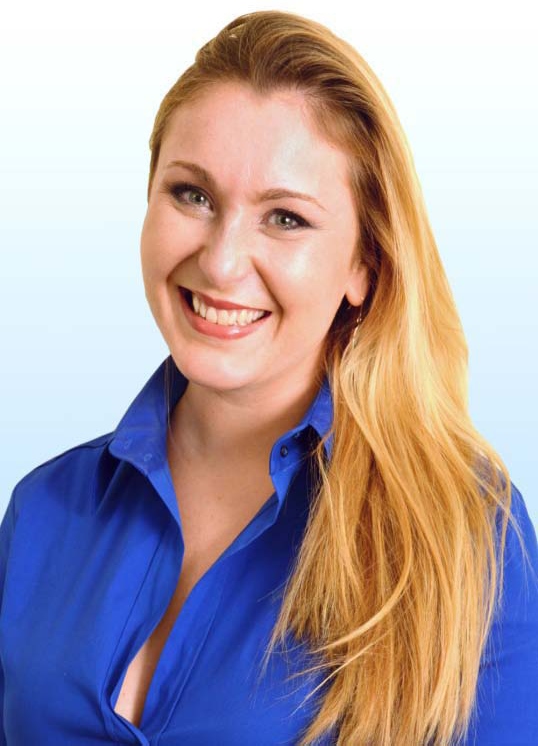 Some kids grow up, "Backstage" whereas Liz Cho grew up, "Behind the front desk"! Liz spent the better half of her childhood helping with the family Real Estate and vacation rental business- When Liz realized that what her mother was paying made services to clean vacation rental properties, she asked if she could do it herself for the cash. And so, Bizzy Lizzy Cleaning Service was formed as her first company at the age of 14, with one client -- her mother's business. Since Liz was only 14, and had no driver's license, she bought a used golf cart, removed the governor, and strapped a vacuum and cleaning supplies to the back of it and spent the summer going from rental to rental cleaning houses. I think it's safe to say, Liz isn't afraid of rolling up her sleeves and getting a little dirty (literally and figuratively). A skill that has followed her to her present day ventures.
Prior to taking the leap to start her own businesses, Liz was Vice President of Sales Development at Cvent Inc, the world's largest meetings and events management software. As an entrepreneur at Cvent, Liz built and scaled global inside sales operations, process, and strategy from the ground up for Cvent's Event Management, Web Surveys, and Supplier Network Products -- whose reach extended to seven continents and around the clock sales and support. Liz's unique position at Cvent, gave her a platform to create and scale highly effective sales teams and operations. Her former boss, and professional mentor, Reggie Aggarwal, had this to say about Liz when interviewed earlier in the year for a separate article:
"Liz is an extremely good executer but beyond that is also having vision. It's not too difficult to find someone with vision or execution and these are two very different things. But to have both is an extraordinarily difficult combination to find and Liz did a fantastic job at having both. And the third thing is consistency and scale-that really sets someone apart and very few people have the ability to do all those and Liz was a rare combination to be able to do all those."
- Reggie Aggarwal CEO and Chairman of Cvent
So what does that have to do with being an entrepreneur today?
Everything. Mothers, mentors, and a life of building and scaling other's businesses gave Liz the motivation and desire to start her own. In June of 2012, Liz launched her consulting business, EchoGlobe, a mission driven sales consulting firm that is dedicated to, "helping great people, do great things." EchoGlobe, provides access to leads, resources, executive advisory, and partner match making for small and medium organizations.
Liz, quickly noticed a very large and universal problem faced by solopreneurs, start-ups, and sales teams- how to acquire more revenue generating relationships at lower costs. As a result, and at the request of the market, Echo-Connect, Inc., was created. Echo-Connect, which will launch in Beta version soon, allows professionals and teams to connect with pre-qualified partner, peer, and prospect matches based on Gamified profile analysis, geo location, events and travel. Networking events and allows users to manage, measure, and track the business relationship over time.
Many entrepreneurs struggle with transforming an idea into reality. We interviewed Liz to share her thoughts on starting and scaling a new business.
When did you realize that your idea could be a business?
First, we knew we were onto something when clients started paying us to provide lead and partner matching services to them through EchoGlobe. I then, considered my own use-case as an entrepreneur attending networking events and how I personally needed to maximize my personal time at events and could do so if I knew who my high value targets were and how to effectively move the needle with them. If I could eliminate back and forth, pre-qualifying, and schedule time to meet & speak with them at the event, then I would save myself thousands of dollars in resources and lost time -- not to mention increase the likelihood of conversion because I would have an established personal connection. When I started cold calling matches that I had created for myself, I confirmed that there was both a big market and a big demand. Finally, when sales reps at big software companies started calling me asking for lead matches for their individual territories to help them crush quota, I knew there was a big demand.

What was your "A-Ha" Moment?
I know firsthand that sales people by profession are the hardest people to please. My "A Ha" moment came when I was contacted by a sales rep that worked for a funded tech start up in the Bay area. He said that he was new to the team and wanted to beat quota- could I help with hot matches for him and for an upcoming tradeshow. Aha!
What were your biggest fears in taking the entrepreneurial leap?
I don't know if they are fears, as much as concerns. I'm a mom, a wife, and an entrepreneur. I am a workaholic by nature. I love my work, but my family is my motivation, joy, and source of support. So, the fear of not being able to all things to all people at all times- is not only a fear, but a reality. Luckily, I have an amazing support systems -- including my amazing husband, budding four-year-old entrepreneur daughter, incredible mentors, and a family of entrepreneurs that get, "it" because they have, "it" too.

What steps did you take to start your business?
When I started EchoGlobe, I just started. I picked up the phone, cold called a few folks and asked how I could help. I started attending relevant events and participated in entrepreneur networking groups like Netcito. Most importantly, I started cultivating relationships with professional advisors who were way smarter than me, with far more experience, that I trusted, and that had my best interest at heart.
When starting a business you must identify your target market and more specifically the prices you will charge them. How was Liz able to determine her price range for her products and services?
There will be multiple versions when Echo-Connect launches on September 1st. We'll provide a free basic mobile app for professionals, and tiered bundled mobile and web packages for small and medium businesses.
Are your sales going to originate from in person, online website or stores?
All of the above. But, what's most important is that we are connecting with the right person within the right vertical vs. waiting for folks to come. I'm a major advocate of proactive market attack.
How did you get your first customer?
Our first clients came from pure old-fashioned cold calling and we were pretty overwhelmed by how receptive folks were. That was a nice reminder of the importance of getting back to the basics in a world where people are spending thousands and thousands of dollars on pay per click, Google advertising, SEO, and social listening tools to determine consumer engagement. People need and want to engage in a way that is real, human, and not through a tweet. The personal touch goes far further to deliverable products and services that match individuals and organizations.
How did you automate your business so that it is efficient and scalable?
Echo-Connect, is automating an otherwise time consuming, expensive, tedious, and expensive process. What's really important for folks to keep in mind is that it really doesn't matter how good your idea is. All that matters is that you have an idea and effectively execute the vision into a reality. This includes understanding deeply not "What it is", but "Why it is". Also, eat the elephant one bite at a time -- but chew every bite well. A good product that is easy to digest, keeps folks coming back for more -- otherwise, well, it's one big tummy ache -- and that's not scalable.
Key Takeaways
1.) Ideas are generally worth exploring no matter how big or small. It's easier nowadays to test and validate them.
2.) Find mentors, advisors, and peers to bounce ideas off of -- attend value add events, and join a peer group.
3.) It's important to find a quick and cheap way to test and validate the idea before embarking on it!
4.) Focusing on ideas that solve problems increase the likelihood of finding your target market.
5.) Pricing is generally a function of your market and the value of the solutions you provide.
6.) Provide great service + solve a problem = Business sustainability.
7.) Use your prior experiences and mentors to mute your fears, obstacles, and setbacks.
8.) "The Devil is in the details" -- Create process & procedures for important aspects of your business to increase efficiency and scalability/growth.
9.) Determine where your sales are going to directly originate from.
Liz Cho will be a featured speaker and moderator at the Ladies America Annual "Women Leading The Future" Conference on June 15th, 2013 at the Microsoft Corporation Chevy Chase Campus! This conference brings some of the most dynamic women in America together to discuss major issues and topics that are important to women today. Focusing on women making a difference in the world, discussions will deal with where women are today and how they can become stronger, more effective leaders and why their leadership is critical as we head into the future.