As a parent, that awesome moment 28 years ago when my daughter was born is forever etched in my memory. For months before her birth, her education was one of the paramount issues in planning for her childhood and beyond. I, like fathers everywhere, wanted her to have every opportunity to develop into the adult of her dreams.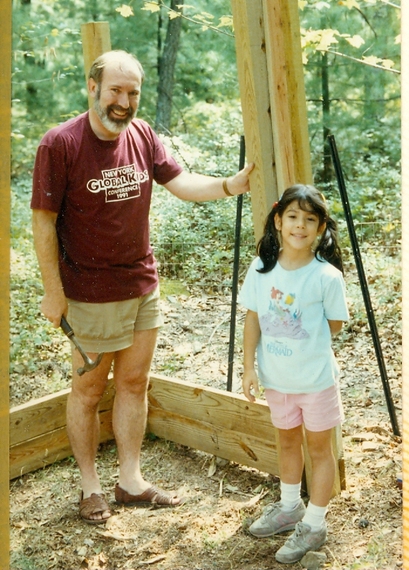 I encouraged her to dream big and feel confident that she could do whatever she set her mind to -- and based on what she's done so far, her mind is set high! But, her educational experiences are not typical of most girls in the world. She attended a pre-school, a diverse elementary school founded on the principles of Martin Luther King, Jr., a Friends high school whose values were as important to us as the high quality of the teaching and learning, and she received a university degree--and other life skills along the way!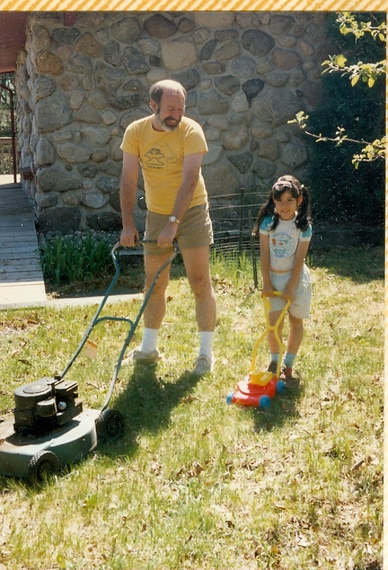 Most fathers around the world are not able to ensure that their daughters receive a quality education due to poverty, school-related costs, tradition, geography, transportation, disability, fear of violence, etc. As a colleague of mine from Pakistan recently pointed out, fathers everywhere would like to see all of their children be educated, but are unable to overcome the barriers that disproportionately fall on girls due to these issues. His GRACE Association is trying to change this in the far north region of Pakistan.
The numbers are staggering. Fifty-seven million primary school age children are not in school, the bulk of whom are girls -- many of whom are disabled -- and another 70-plus million teens are not receiving an education, having dropped out, entered the workforce, forced into early marriages, made to care for siblings, or never entered, etc.
The struggle that girls face in securing an education is not a girl or woman problem -- it is a father's and brother's issue too because they make the household decisions in many of these countries and are oftentimes the only ones who receive an education. Therefore they have a key role to play. For example, In the Ethiopia section of the award-winning movie "Girl Rising," the daughter who is being sold off in a child marriage is given a chance at an education because of the intervention of her brother. And in that same film, a father in India opts to keep his daughters in school, rather than return to a rural area where there is no such opportunity.
G(irls)20 is undertaking the Fathers Empowering Daughters campaign to solicit stories of how fathers have empowered their daughters and from daughters, how their fathers have empowered them.
But, without dealing with the root causes of poverty and other issues mentioned above, such admirable and personal interventions by themselves will not bring about universal access to a quality education. Public opinion and resources must be mobilized to build schools, train teachers, raise families out of poverty, provide adequate and affordable health care, ensure early childhood nutrition and education. For that, I applaud the work of the 68-member organizations of the Global Campaign for Education-US and the Global Partnership for Education and urge USAID to coordinate with other development agencies and organizations to increase funding for education--going beyond simple literacy to address the educational needs of the whole child and family, boys and girls, mothers and fathers.
Therefore, as we celebrate Father's Day in the U.S. on June 15, I call on my fellow fathers to join me to commit to ensuring that our daughters have access to a quality and safe education. Everywhere we as men need to tell our daughters and the world that when #GirlsDreamBig the sky is the limit.