I'm often asked how teacher educators -- those individuals who are preparing tomorrow's teachers -- can integrate global issues into their programs. The Global Teacher Education website is an excellent resource.
Teachers prepare the next generation of citizens to be able to effectively function in the globalized world in which they live, equipping them with life-long learning skills. Global competence is clearly one of those skills, and part of global competence is an awareness of the issues facing individuals around the world in order to better interact with these individuals with understanding and empathy, creating a global culture of peace, economic prosperity and security.
As Malala Yousafzai and the kidnapped Nigerian schoolgirls have taught us, one of these issues is that millions of young people worldwide do not have safe access to school and a quality education. Pre-service teachers need to be equipped with the knowledge about this issue so that they can help students understand something that is not on their normal reality radar.
The Global Campaign for Education-US is an advocacy coalition, seeking to ensure that all young people worldwide have access to a quality education. We work to build awareness in this country of the struggle that millions of boys and girls go through to be educated. One of the ways we accomplish our mission is to provide resources to educators, community members, civic groups, etc. to educate them about the issue.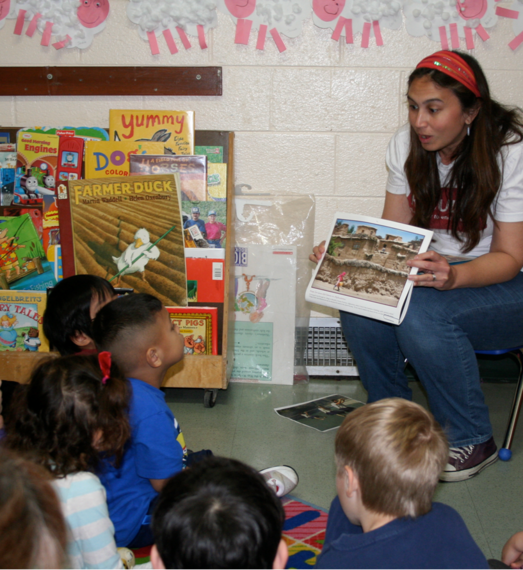 In addition to the GCE-US "Lesson For All" curriculum, many resources are produced by our coalition members, and we work to get them into the hands of individuals across the country. Two of our coalition members, Nobelity Project and Girl Rising (used to be called 10x10.org), have produced feature-length films. Building Hope, produced by Nobelity, is about a community in Kenya that had no schools, until a group in Texas worked with them to build a primary school, realizing afterwards that young people need more than just a primary education. They later worked with the community to build a secondary school as well. The movie tells this story. Girl Rising consists of nine segments with stories about nine girls in nine countries who are faced with many obstacles blocking them from receiving an education -- told and mostly acted by the girls themselves.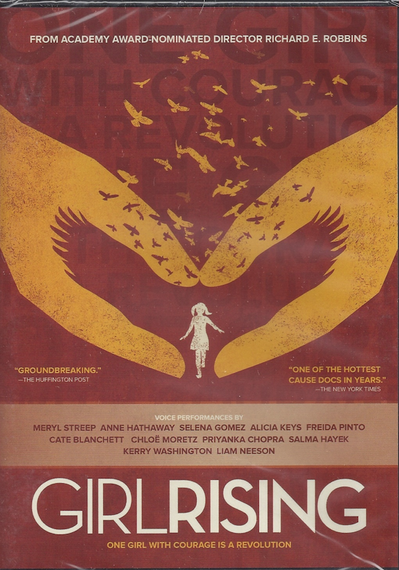 These films are ways in which individuals can have personal examples of the 58 million young people of primary school age and 70-plus million teens around the world who are not in school. In addition, 250 million young people are illiterate (40 percent of the world's youth) and many of these are actually in school, but not receiving a quality education. These films provide a reality and humanity to these huge statistics and hopefully stimulate the viewers to both gain an appreciation of the issue, and then take action in some way to address it.
Further, these materials can also help facilitate exploration of the issue of what a quality education is and address the question of why 3-4 million of U.S. students drop out of school each year and become part of these statistics of out-of-school youth. Since pre-service teachers are invested in the importance of education, they will resonate with the global education issues raised in these films and other materials. These films and curriculum fit into many classroom subjects, including social studies, history, human rights, citizenship, gender studies, economic development, etc. Further, since education is at the core of development, they also fit into economics, health, preventable disease, business, entrepreneurism, etc.
In addition to education being a human right, it is in the interests of the U.S. that everyone worldwide receive a quality education. Educated individuals are more productive and financially better off -- enabling them to participate in the global economy and become entrepreneurs and earners. For every year a girl is in school, her income increases by 25 percent. Educated individuals are in better health, have smaller families, etc. and therefore are less dependent on foreign assistance.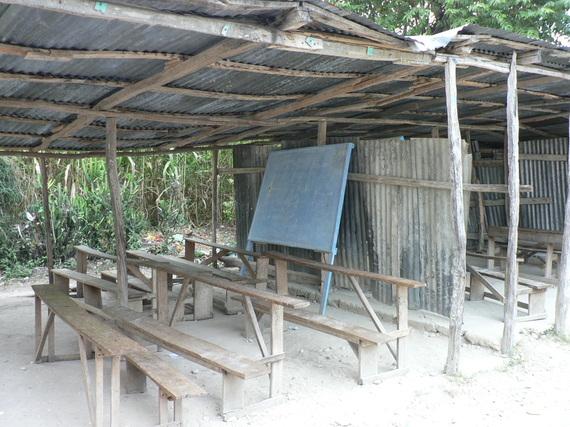 Educated citizens are also less likely to turn to violence. USAID recently launched a Let Girls Learn campaign and video that highlights these issues by celebrity stars.
As defined in the Asia Society/CCSSO framework of global competence, these materials and films help develop global competence by providing information, building awareness and providing avenues for action. With the accompanying Action Sheet, students are encouraged to explore the situations and issues facing each of the nine girls in Girl Rising, for example, and then work in their communities as advocates for these and the millions of others worldwide who do not have access to an education.