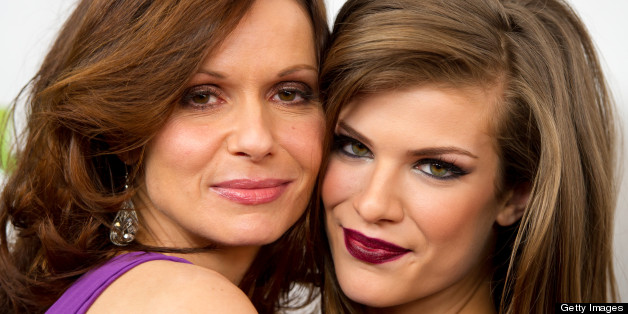 Media history was made on April 29 when for the first time two broadcast series that had been cancelled by their network returned to life largely intact on the Internet. Specifically, new episodes of the long-running and now former ABC Daytime serials All My Children and One Life to Live, produced by Prospect Park's The Online Network and distributed via Hulu, HuluPlus and iTunes, became available that Monday; this after an outcry from millions of fans of both shows when ABC saw fit to replace them with unremarkable reality efforts.
Significantly, the online versions of AMC and OLTL don't seem very different from the shows that entertained millions of loyal fans on ABC for over four decades. New episodes appear only four days a week and have been reduced to a breezy 30 minutes each, but that makes great sense these days given the thousands of viewing options that are available across all media at all times. Each show has returned with much of its cast intact, along with familiar sets (rebuilt at the new Stamford, Conn., studios where they are produced) and continuations of select past storylines (along with kick-offs of a few new ones).
Most impressively, the production values are first rate, which sets AMC and OLTL far above most of the web soaps that have popped up in recent years. With a few exceptions, most of those look like they were shot by students as class projects, and most of the dialogue and acting in them is decidedly uninspired. (Certain Web series, such as the thriller Chosen and the action-adventure The Bannen Way, both on Crackle, look spectacular but should not be categorized as Web soap operas, even if they are serialized.)
By contrast, as far as soap operas go, the new AMC and OLTL look like the real deal: handsomely executed television series that just happen to be produced for online viewing. Further, their move from broadcast, where soap operas do more to push network standards than just about any other genre but nevertheless remain compromised by antiquated FCC restrictions, has instantly loosened certain content strangleholds on these veteran franchises. Right out of the box the kids were running around without clothes on AMC and cursing up a storm on OLTL. (On OLTL, s-bombs drop over Llanview like ducks from the sky during hunting season.) As a result, it's as if these two shows have taken big leaps into basic cable territory, which ought to add to their popularity with younger viewers who grew up watching anything other than broadcast.
To put this another way, the online versions of these shows already feel more in sync with what teenagers and young adults are watching than the four veteran soaps that are still running on the broadcast networks, and while I wish only to support the latter, it's going to be increasingly difficult to do so if they don't find ways to further modernize themselves and attract new young viewers. So far, there has been a nice balance between the screen time given in both AMC and OLTL to grown-up characters and the younger generation, though I have to think the kids might claim a little more space as they progress, if only because younger people are more prone to watch television online. Then again, these may be just the shows to compel certain older people to finally explore new technology.
This column continues over at MediaPost.