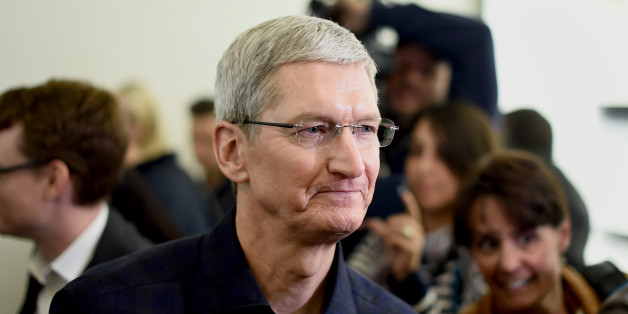 In broadly opening up about his sexual orientation last week, Apple CEO Tim Cook is providing us with a brilliant reminder of the power of authenticity and its role in the creation of a leader's legacy. Undeniably, his actions are inspiring to millions. Not only because of the power and influence that comes with his position as a business leader. Rather, through his commitment to be of greater service to others and by sharing the intimate view of his self-concept and his values and beliefs, he is reminding the world of what it takes to define one's legacy as a truly great leader.

No doubt Cook's actions will have a meaningful effect on the context and culture of our nation and beyond. He is making a great contribution to the current and future dialogue on how we perceive and live true equality in our society. In sharing of himself and going beyond his role and responsibility to shape and guide Apple's culture, he is also significantly impacting current and future generations of leaders. Very likely, when all is said and done, Tim Cook's greatest accomplishment will be his legacy as a leader.

Through his actions of earlier this week, Cook is reminding the world of the responsibility of true leaders to be authentic and openly express their dreams and aspirations. A leader's legacy is defined by the quality of the relationships he or she has with everyone they touch. In a material sense, the reality is that we all come into the world with nothing and we leave with nothing. What we leave behind is a legacy, a life's story that conveys the quality of our character and the influence we derive from it. For leaders like Cook, this expands well beyond his immediate relationships to those close to him. In his powerful role as the CEO of the one of the world's great engines of business and free enterprise, Cook's influence and legacy also goes far beyond the employees of Apple and its culture. For his legacy will directly influence millions, and potentially billions, of people.

As the week unfolded, and as one would expect, Cook's essay and actions resulted in a deeply emotional response from the global LGBT community and became the focus of the worldwide media. And just as his actions are well received by those in alignment with his values and beliefs, there are also those that have and will continue to question his motives. Others will continue to question, and with great curiosity observe, the direct impact of his transparency on the future performance and market capability of the company and brand he leads. There will also be those that will continue to criticize Cook for his values and beliefs, his chosen path, and disagree with his choices. These are all stark reminders of the risk that all true leaders accept in acting in alignment to their values and beliefs, and confronting the struggle for what they believe to be in the greater good.

Cook also reminds the world of the importance of a leader's commitment to bringing themselves truthfully and authentically to all aspects of life. The great lesson and gift Tim Cook is giving to all those watching is the reminder that true leadership results from the aligned pursuit of one's legacy. Eventually, what true leaders learn is that vulnerability and personal intimacy are the ultimate tests of their character. For many leaders, this the last frontier to recognizing what others eventually expect of them -- the ability to tell the world their truth. Unfortunately, for many in leadership roles it comes too late. Tim Cook reminds us all that every step, every action, every word a leader speaks will have influence. He is reminding us that a leader's legacy is built on the simple and powerful influence of the truth.

Among the expectations we have of great leaders, the greatest is that they are committed to the truth. It is this powerful form of trust that provides the foundation of mutual respect that resides at the core of all human relationships. Ultimately, keeping one's commitment to being truthful conveys the authenticity, vulnerability, and humility we crave in great leaders.

In last week's essay for Bloomberg, Cook wrote, "When I arrive in my office each morning, I'm greeted by framed photos of Dr. King and Robert F. Kennedy. I don't pretend that writing this puts me in their league. All it does is allow me to look at those pictures and know that I'm doing my part, however small, to help others. We pave the sunlit path toward justice together, brick by brick. This is my brick."

Legacies become permanent portraits of one's greatness as well as one's flaws. Legacies are built brick by brick, one action at a time. As Tim Cook adds his brick to the pursuit of justice, he adds to his legacy as a true leader in a league that is very worthwhile aspiring to.