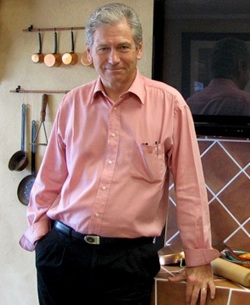 Listen to this podcast on Edible Radio.
Growing Home host Marla Camp, publisher of Edible Austin, talks to Michel Escoffier, great grandson of Auguste Escoffier and president of the Auguste Escoffier Foundation and Museum in southern France.
Michel Escoffier is launching a network of Auguste Escoffier School of Culinary Arts in the United States with campuses currently in Austin and Boulder featuring a farm-to-table focused curriculum. On this episode of Growing Home, Escoffier talks about what motivated him in this venture and the influences his great-grandfather has had on the culinary world and his own life.