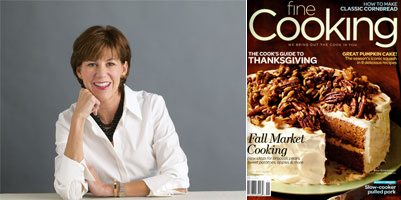 Listen to the Edible Radio interview with Laurie Buckle.
Edible Radio host and publisher of Edible Santa Fe, Kate Manchester, talks to Laurie Buckle, editor in chief of Fine Cooking magazine about holiday cooking strategies.
Laurie Buckle earned her cooking and editing chops at Bon Appetit, where she was the managing editor for seven years. As editor-in-chief of Fine Cooking, she has redesigned the magazine while overseeing the website and special themed-issues.