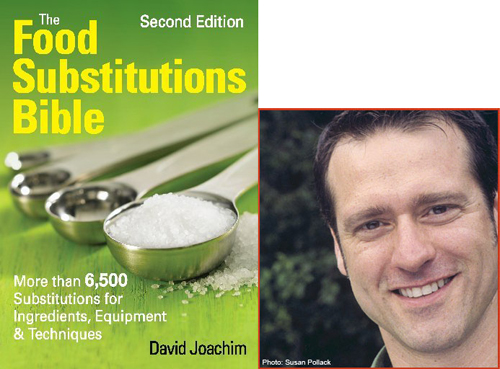 Listen to this podcast on Edible Radio.
Blue Plate Special hosts Kurt and Christine Friese talk to Dave Joachim, author of 19 cookbooks, including A Man, a Can, a Plan, Mastering the Grill and the new edition of The Food Substitutions Bible. His approachable books take the intimidation out of cooking for those new to the kitchen or grill.
Dave's suggests that substituting occurs when an ingredient is unavailable or when a cook wants to change a flavor. Substitutes for things like Agave syrup, sumac are among the harder to find, whereas a substitute for baking powder is good when one runs out of it.
Pantry Raid : How to start brewing beer at home.