So my friends, this is the time of year when our guestrooms and couches get crowded with kids, friends, in-laws, you name it... And we are expected to feed and entertain them. For tasty ideas, you definitely want to tune in to Evan Kleiman's Good Food. But for smart entertainment around town, here are my suggestions of good art exhibitions that I liked enough to go back for seconds.
The "Samurai" exhibition at LACMA gives a splendid presentation of the Japanese armor worn by Samurai from the 12th to the 19th century. The gallery is flooded with dramatic red light, and the Samurai warriors are charging right at you. This vicious army of soldiers looks extremely intimidating, and all of them are dressed to kill.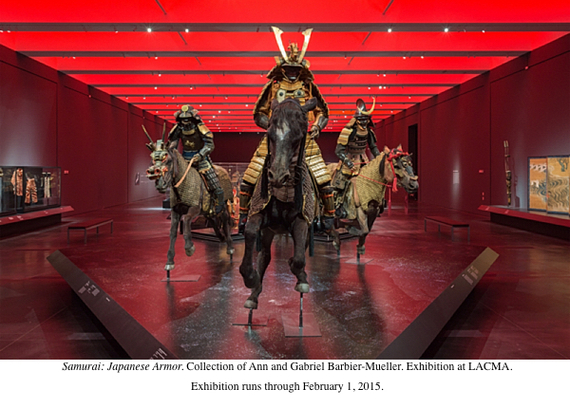 LA Municipal Art Gallery at Barnsdall Park is hosting a travelling exhibition, Doris Duke's Shangri La, which tells the story of tobacco heiress, the "Richest Girl in the World," and her passion for collecting Islamic artworks. The exhibition features various objects from her collection, as well as numerous photographs of the young heiress and her friends --all having a grand ol' time in Shangri La, her resplendent five-acre estate in Honolulu.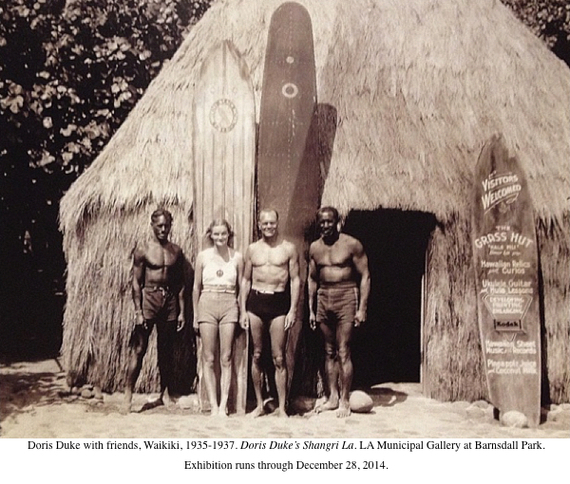 Andy Warhol's Shadows at MOCA is a miracle of the transformation of the mundane photograph of a shadow in a corner of his New York Factory, transformed into 102 large-scale paintings shown side by side in one uninterrupted line that hugs the walls of the museum's galleries. Visually, it creates an equivalent of the syncopated rhythm of a jazz player tap tapping away. And as you leave MOCA, take a look at the glistening, metallic waves of Frank Gehry's Disney Hall.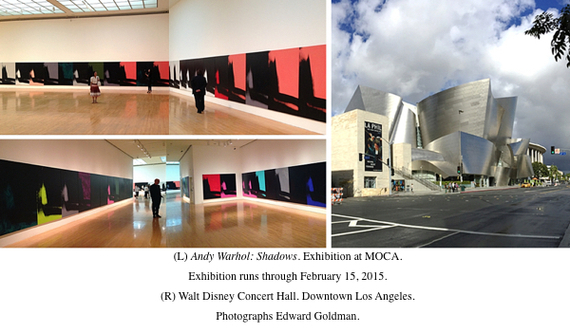 Not many artists can show their work next to Simon Rodia's Watts Towers and not be dwarfed by his vision. Alison Saar took her chances with a solo exhibition at Noah Purifoy Gallery --part of Watts Towers Arts Center --and proved that her art not only holds its own, but also fosters a conversation with the famous towers. Saar's artworks show her ability to work with the most humble of materials and create figurative images with references to Greek, African, and Native American mythologies.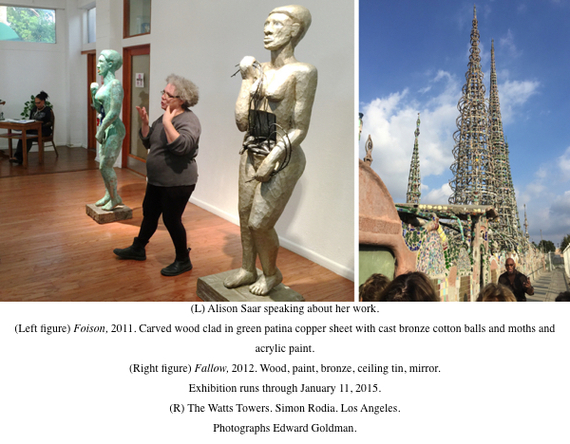 The exhibition of Czech photographer Josef Koudelka at the Getty Museum evokes the memory of the Cold War. The crash of Prague Spring by Soviet forces in 1968 is undeniably one of the most painful memories of the war, and Koudelka --with camera in hand --was in the very midst of the conflict documenting the devastating occupation.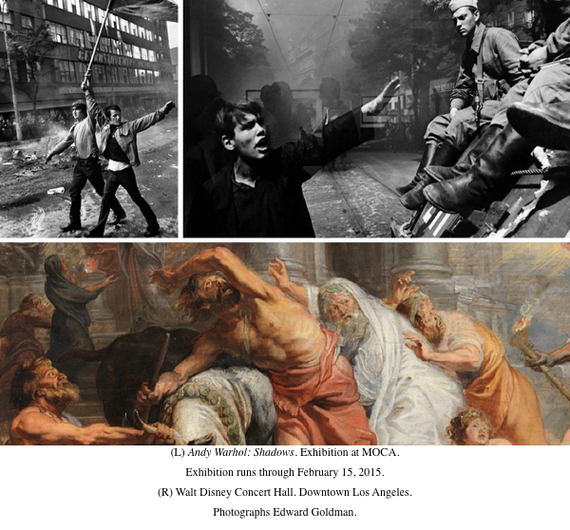 Nobody and nothing stand still in the universe created by Peter Paul Rubens (1577 - 1640), the most successful European artist of the 17th century. His gorgeous bodies --draped or naked --are engaged in the most dramatic whirlwinds of movement. The exhibition, Spectacular Rubens at the Getty Museum, is a rare opportunity to see his small paintings next to huge, intricately woven tapestries, for which these paintings were used as sketches.
Another attention-grabbing exhibition in Los Angeles right now is LACMA's, Haunted Screens: German Cinema in the 1920s. It consists of 250 film clips, photographs, posters, documents, and movie cameras --all of them exhibited in a delightfully spooky manner, with gallery walls refusing to stand still.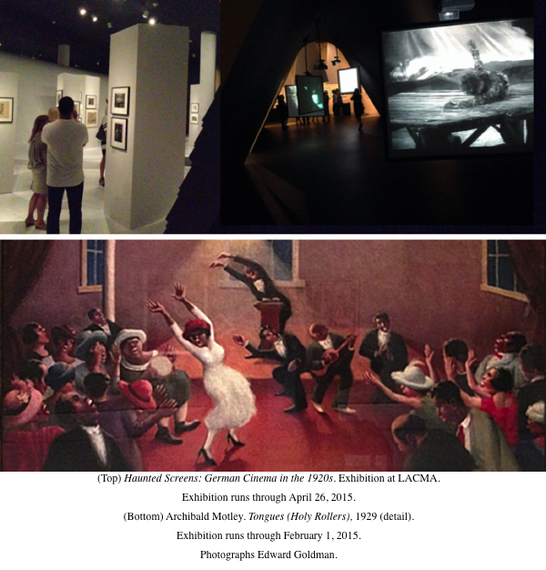 And while you're at LACMA, be sure to make your way to the top floor of Broad Pavilion, where you'll hear the smooth, seductive sounds of jazz, and see the nightclub scenes that capture the irresistible spirit and high energy of the Harlem Renaissance. All that is thanks to the exhibition, Archibald Motley: Jazz Age Modernist, which surveys his career and his contribution to African American culture during the Jazz Age.
Enjoy your Holidays!
To learn about Edward's Fine Art of Art Collecting Classes, please visit his website. You can also read The New York Times article about his classes here.

___________
Edward Goldman is an art critic and the host of Art Talk, a program on art and culture for NPR affiliate KCRW 89.9 FM. To listen to the complete show and hear Edward's charming Russian accent, click here.