With Valentine's Day knocking on our doors, love -- plenty of love -- is waiting for us to make our choices and pronounce: "I love you, I love you not." Here are a few ideas for art adventures I want to offer you and your significant one for this love-filled Saturday.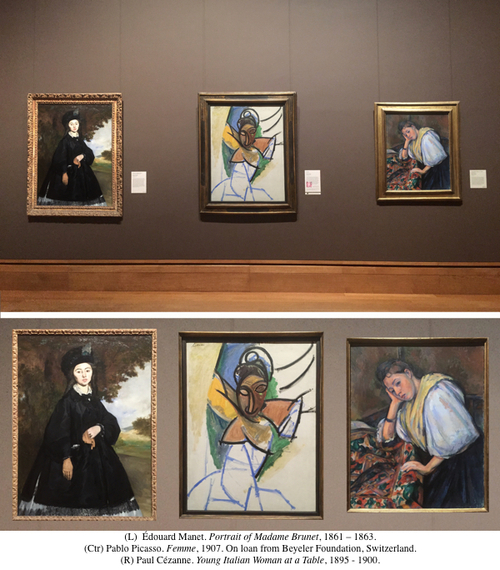 A few days ago, The Getty Museum put on display an amazing early Picasso painting, Femme (1907), on loan from Beyeler Foundation in Switzerland. 1907 was exactly the year that the artist was absorbed in creating his masterpiece, Demoiselles d'Avignon. It's simply amazing that this unfinished sketch of a female figure delivers such a powerful blast of energy. And it is particularly intriguing that Getty curators chose to display this Picasso painting between two female portraits from the museum's permanent collection: one by Édouard Manet, and another by Paul Cézanne. There is absolutely nothing in common between these three ladies, with the exception that they were created by three great artists at the top of their games. Now, it's up to you to decide: which one you "love," which you "love not."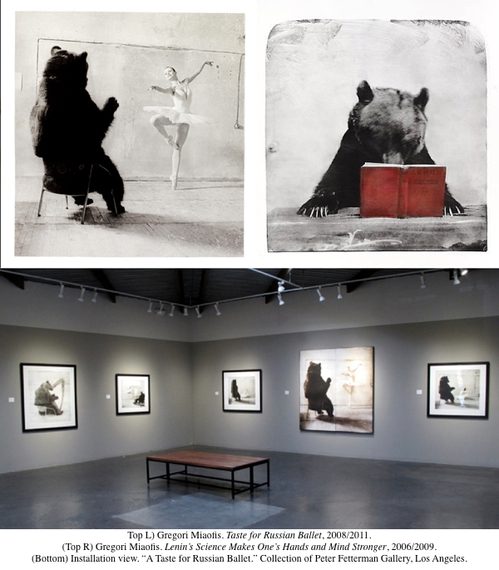 Now, let me ask, have you ever fantasized about ballerinas and bears being in the same place, at the same time, and greatly enjoying each other's company? By the way, I'm talking about Russian ballerinas, and Russian bears. And I'm not making it up! Just stop by Peter Fetterman Gallery at Bergamot Station and see the exhibition by Russian artist Gregori Maiofis, whose thoroughly original artworks combine photography, painting, and graphic art. One can bear-ly believe that no Photoshop was used in creating these phantasmagorical images.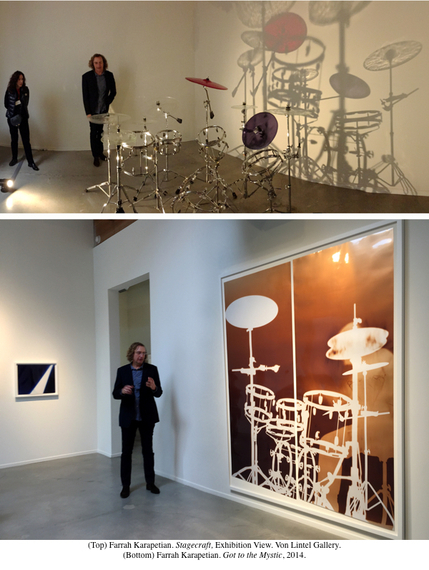 Here is another chance for you to look at something very strange, very unusual, and decide whether you like it, or like it not. There is an intriguing exhibition by LA artist Farrah Karapetian at Von Lintel Gallery in Culver City. Her work is full of loud music and wild action, but the big surprise is that you "hear" the sounds of the drums beating not with your ears, but with your eyes only... Karapetian's small, large, and gigantic photographic works are literally shadow-imprints of actual musical instruments, designed by the artist and exhibited separately in one of the gallery rooms.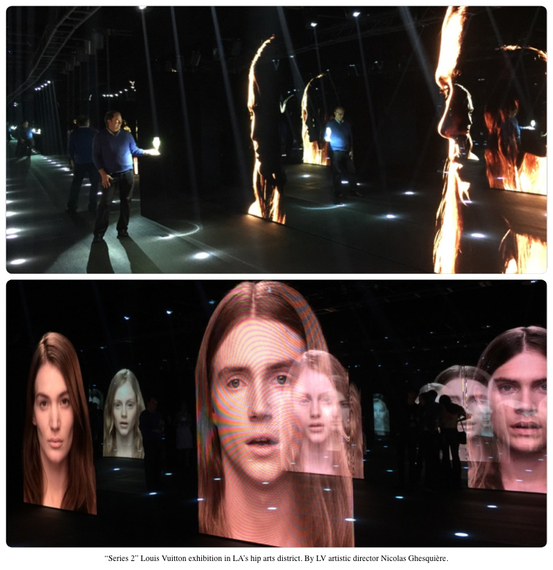 And last but not least, hurry up and catch up with the fashion and culture extravaganza, staged by Louis Vuitton fashion house -- not in a museum, not in a gallery, but in a commercial space at the intersection of Highland and Santa Monica Boulevard, a hip and happening neighborhood of trendy, high-caliber art galleries. For two weeks only, until February 22nd, you can amuse yourself there with a very adventurous and highly theatrical display of luxury items that most of us clearly cannot afford. But stepping into two dark rooms, you find yourself plunged into and totally seduced by a dramatic video display of a glamorous Louis Vuitton runway show that took place in Paris last year. You will have no choice but to love it...
To learn about Edward's Fine Art of Art Collecting Classes, please visit his website. You can also read The New York Times article about his classes here.
___________
Edward Goldman is an art critic and the host of Art Talk, a program on art and culture for NPR affiliate KCRW 89.9 FM. To listen to the complete show and hear Edward's charming Russian accent, click here.